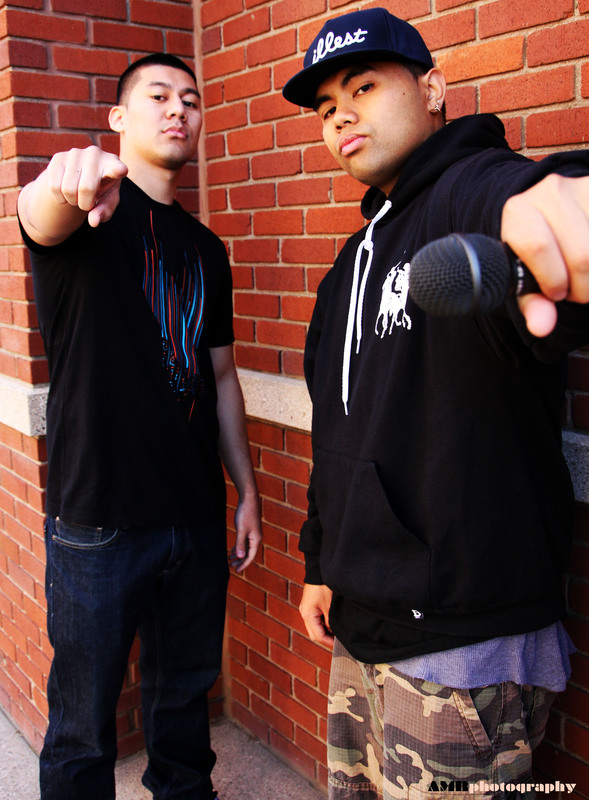 In this issue, Synchronized Chaos is happy to feature some of the music of two of the Bay Area's most exciting young hip hop artists: Rezrection and Hitman, the duo featured in the picture above. Both of them are natives of the region (one hailing from San Jose and the other from Pacifica), and after they met as coworkers they quickly discovered that they shared a strong interest in hip hop. Born in the '80s, they'd both had an opportunity to follow the art form as its mainstream popularity increased during the '90s and '00s, and they decided to work together to produce the music that they loved. Since then, they've  gradually become a force to be reckoned with in the local hip hop scene. Rezrection and Hitman have strong artistic principles, and they are dedicated to producing high-quality music from the heart, as their artists' statement explains:
We are two MC's that go by the names Rezrection & Hitman. We've been rocking crowds for about two years now and we have no plans on stopping any time soon! Our music is as diverse as our fan base, and we wouldn't have it any other way. We are influenced from everything to Rock, Old school hip hop, R&B, techno, and alternative music. Not only do we have fans in the hip hop community, but we also have a lot of fans in other communities as well who appreciate quality beats with quality lyrics. We aren't your typical rap artists who just rap about money, drugs, and women, as we feel like we have more to offer the world with positive lyrics and songs with messages in them. We put a lot of emotion in every song and in every verse, and we hope that our listeners feel everything that we're trying to say. Thanks for listening to our music and a special thanks to Synchronized Chaos for featuring us in their magazine!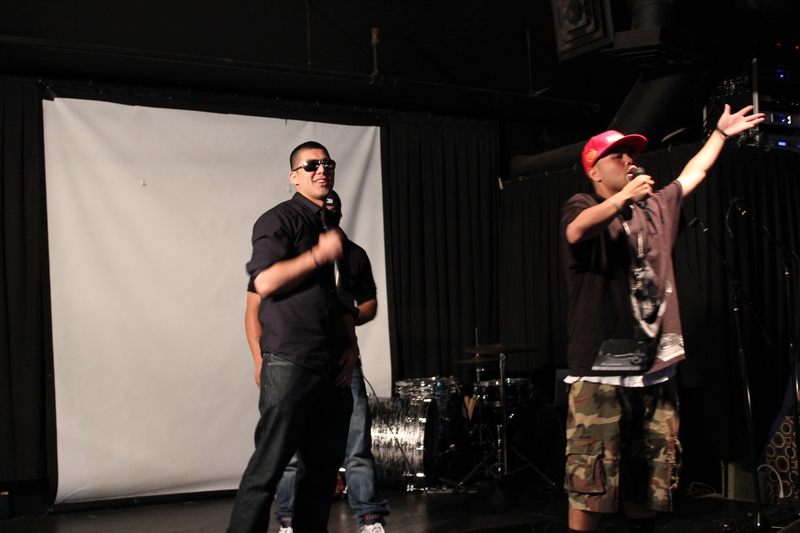 In this post, we're featuring some of the highlights of "Combo Breaker," Rezrection and Hitman's new mixtape. The songs cover a variety of topics, from the benefits of a fast lifestyle to the indomitable will to carry on the fight and overcome one's competition to the nature of hip hop itself. Simply click on the links below to start listening…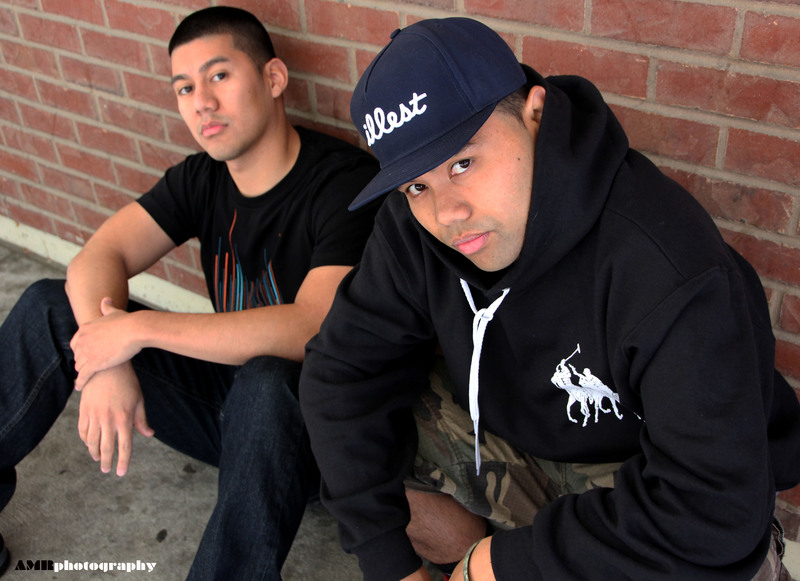 If you enjoyed listening to these excerpts from "Combo Breaker," you can find plenty more of Rezrection and Hitman's music online at http://soundcloud.com/rezrection-and-hitman. Their songs are also available in their press kit at http://www.ourstage.com/epk/mmxeymxeynkq, which also features details about the duo's future shows as well as their coverage in the press!
Also, feel free to check out Rezrection and Hitman's social media pages:
Facebook: https://www.facebook.com/rezandhitman
Twitter: https://twitter.com/#!/rezandhitman
YouTube: http://www.youtube.com/rezrection