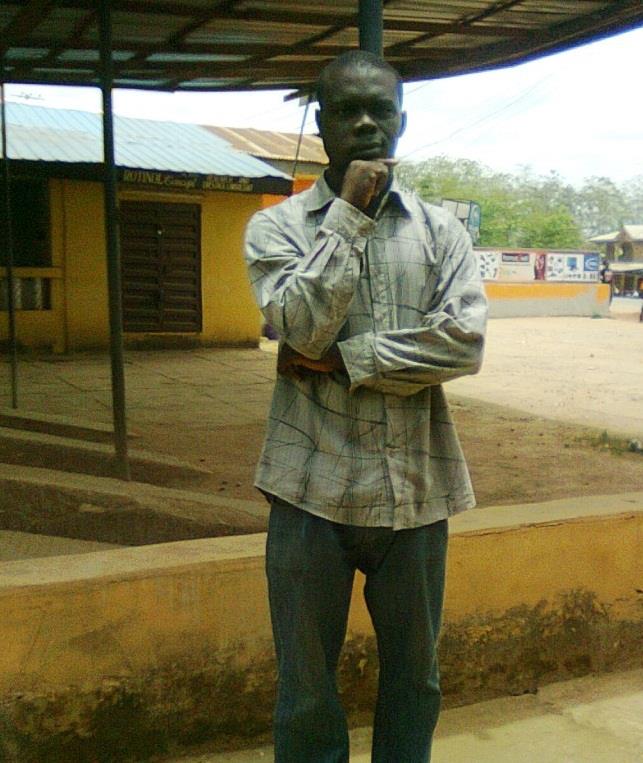 This is the last of an eleven-segment relationship advice column from Nigerian author and Christian motivational speaker Chimezie Ihekuna, where he identifies and debunks certain beliefs he disagrees with on the topics of relationships, marriage and sexuality.
Deception 11
Things will change for the better if only I'm married
If you are an advocate of this statement, what makes you think so? What makes you think your present challenges can only be tackled if you identify yourself as being married? What makes you think or gives you the hope that marriage will make things better without your handling them now? Do you know marriage has its challenges? In the first place, what is your view point about marriage? Can you withstand the difficulties associated with marriage?
It can be inferred that people (especially women) who believe in the efficacy of this marriage come from dysfunctional homes. Due to the nature of upbringing, they console or assure themselves the improvement of their situation for good (and possibly, better) by getting married. They hope their situation will greatly improve if they get married.
Sadly, they fail to really come to terms with the fact that marriage takes preparation and possess immense challenges. Their inability to seriously tackle or truncate certain imbalance associated with their upbringing and relationships may cost them irrevocable setbacks in their approach to pressing marital issues. Simply put, their viewpoints are myopic because the presence of prevailing situations encountered has overwhelmed them to believing that marriage is the only way out.
Marriage can be compared to institution of higher learning for an individual to gain admission into citadel of higher learning, it is compulsory to tender the basic qualifications obtained in the high/secondary schools she attended including the institution's entry (certificate) result, Also, it Is anticipated, her maturity. At high/secondary school level, certain actions can be tolerated owing to naivety of students. On the other hand, it is a different ball game at tertiary level as the crux; maturity will be a criterion or yardstick for a student's action. In other words, it is believed that the tertiary institution is a citadel of higher learning where students ought to 'give up' their childish tendencies and fully embrace maturity (responsibility). This analogy reflects itself as the institution marriage. Relationships individual involve (themselves in) ought to be a preparatory ground for marriage, just as the high school is a step or preparatory academic phase for a higher citadel of learning. Precisely, it is an institution which ought to be prepared for; in terms of knowing its basics, handling pertinent issues which are not associated with it just like where high or secondary school leavers must have obtained their High school or secondary school certificate and maturity in the light of empowerment towards handling issue that have do with marriage (akin to ability to meet up with pressing demands of higher learning institutes)
It is disheartening, most people whose belief is centered on this mirage do not realistically see to certain asserted facts. Consequently, they become unfit to take care of general home affairs after getting married-unfit wives and husbands. You can imagine a family raised by incomplete parents (unfit husband and wife) and no eventual home.
This story depicts the reality of taking into "Things will change for the better only if I'm married" assertion.
Stacy was born into a family of a well –to-do background. Being the first in a family of four (Later, her younger sister died some years later after she was born), special treatments were given to her especially by her father. She had two younger brothers. Things seemed rosy until her parents started living a cat and dog lifestyle due to impending challenges the family faced at that time. Subsequently, Stacy's mother decided what she saw as normal –leaving her husband with the children. Although her father played a dual responsibility; generally seeing to the finances of his household and physical and mental wellbeing of his children, he was faced with an uphill task of balancing home affairs and his busy working schedule. As a result, he felt the need of having mistress (who later became his second wife). She bore him only a child but was busy maltreating Stacy and her younger siblings. Personally, you can imagine a girl not growing under the "watchful eyes "of her mother. Stacy had to endure the storms of life and painstaking to cater for the needs of her younger ones. Her predicament was so unbearable that she decided to take on menial jobs to make ends meet.
As Stacy grew up under inauspicious conditions to an adult, though very beautiful and one most sought after ladies in her locality, she, without the proper guidance of a good counselor and her mother, felt that marriage would be the way out of her pathetic state. Fortunately for her, she agreed to a marriage proposal made by a dashing you gentleman, Anthony, on the condition that he must take care of her younger ones. What a naivety- influenced decision! She eventually got married to him without proper mastery of what it means to stay married and of what the true foundation of marriage is. Now, she is married for nearly thirty years but living under the shadow of regrets.
Conclusion
To experience an enduring a blissful and beneficial relationship with your spouse, whether married or not, don't you think you can safeguard yourself from the servitude of the identified blindfolds known as deceptions? Now, you've read them, the rest is up to you!