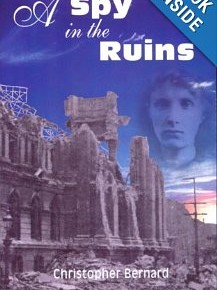 Christopher Bernard's A Spy in the Ruins
"A Spy In The Ruins" by Christopher Bernard, is a very complex book. It is not a book that can be read quickly and just scanned through. The book is written well and you will want to sit down, put your feet up and drink a cup of tea or a cup of coffee and read it all the way through. I loved this book and highly recommend it. This book is definitely my cup of tea. Thank you Mr. Bernard for a wonderfully complex and great read!!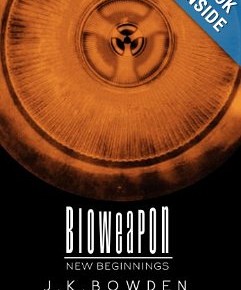 J.K. Bowden's Bioweapon
'Bioweapon' by J.K. Bowden is a brilliant work of science fiction. I loved the book. 'Bioweapon captured my interest from the start. It kind of makes you wonder how close human kind is to having microchips implanted in the brain and being controlled. The suspense and story flows from page to page, chapter to chapter. The writer captures and holds the interest of the reader to such an extent you don't want to put the book down. I highly recommend this book. It is definitely'my cup of tea'. Thank you Mr. Bowden for an excellent work of science fiction. I am looking forward to reading the next installment of the 'Bioweapon' series.
 Jeremy Bowden's Bioweapon may be purchased here: http://www.amazon.com/Bioweapon-New-Beginnings-J-K-Bowden/dp/1477159800/ref=sr_1_1?ie=UTF8&qid=1371147495&sr=8-1&keywords=bioweapon