G.R. Jerry's Tom and Lovey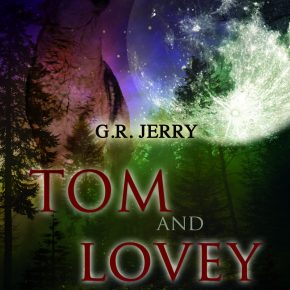 If you love horror and Stephen King books, you will love G. R. Jerry's novel Tom and Lovey: Under The Moon Into the Wood. This novel will make your breath catch and grab you attention from page one. You will not be able to let go until the very end. Tom and Lovey is about a half man, half animal that is pure evil. He calls himself Stargut. Stargut is the sheriff of a town called the Village of Wrong. Stargut is trying to create his perfect evil beings of half animal and half human. Tom is a preacher, that for hundreds of years has been tracking this evil, by following the stench the evil has around him. Lovey's husband Bill was murdered by Stargut and she is out to avenge Bill's death. The creek behind Lovey's place is no ordinary creek, it is the place where evil resides especially on the nights when the moon is full. I highly recommend Tom and Lovey: Under the Moon Into the Woods by G. R. Jerry. This is the perfect book for Halloween season. Thank you Mr. Jerry for a gripping novel of horror and suspense!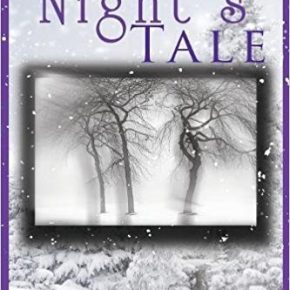 If you love horror, suspense, and the supernatural, A Night's Tale is a must for your home library. It is filled with many twists and turns and will keep you on the edge of your seat until the very last page. I loved it. This would make a great gift for yourself or a friend who also loves horror. I highly recommend A Night's Tale by Coulter.
Greg Payan's Please Stay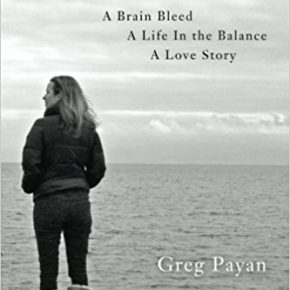 Please stay is the true story of Holly Hillgardner. It was written by her fiance' and now husband Greg Payan. After a perfectly normal day, Holly had a brain aneurysm. This is the story of how doctors came together as a team to save her life. Greg notified friends and family to send letters to read to her to keep her fighting for her life. This book is the journey from day one of the brain bleed to many months of rehabilitation. It is the story of how well wishes and prayers kept them going physically and emotionally. It is a book that can provide hope to others in similar situations. It is important because it lets us know there is always hope. This a  very well written book of a portion of Greg and Holly's life. I highly recommend Please Stay by Greg Payan.
M.H. Howington's The Redhead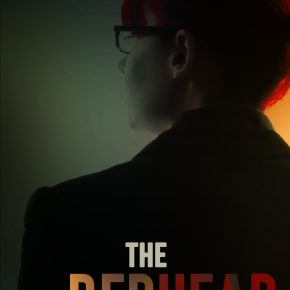 The Redhead is a must have if you love detective stories. The Redhead is written in the style of the 40's and 50's detective novels. Charlie McQuillen served in World War II and became a police investigator when he got out. Now, he has his own detective agency. One day a Red headed lady walks into his office wanting to hire him to find out who is following her. Before their second meeting, she is abducted getting into her car. McQuillen finds out her name is Leslie Carworth and she works for a very powerful man. McQuillen starts looking into her abduction and things get stranger and more complex the deeper he digs. The Redhead is full of twists and turns, and filled with suspense that will keep you on the edge of your seat until the very last page. This is a five star novel. I absolutely loved it and very highly recommend it.
The Redhead is available here.