Dragon Knows Dragon
(after the painting by Shiryu Morita)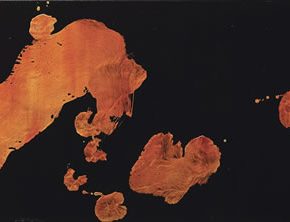 Only a dragon knows another like itself
the brutal heart of it
beating to the rhythm of the same taiko
and sharing vengeful memories of villages
pillaged, burned and laid to ground.
Each can see in each other's eyes
a murderous intent
and knows the purpose of their tongues
and flaming breath
red with the malevolence of their resolve.
A dragon knows another
as it knows itself
a soldier fighting for its kind
with its sword and lashing tail
like a flag
caught in the winds of war.