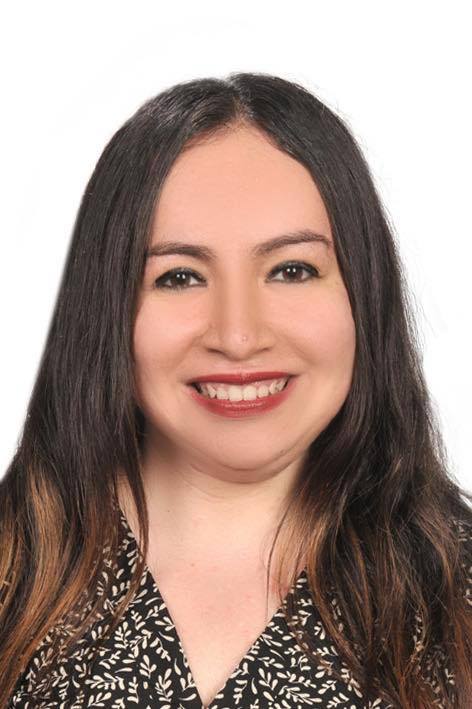 Insecure: And then there were Men?
The Black Man of the 90s
"All in all I enjoyed spending time in Miz Bradshaw's sharp, funny, finely drawn world where single women ruled and the men were disposable."
Showing black men on screen is tough. Watching black men on screen is tougher if when I'm not one of the African American community since my judgment of the characters will only be clouded by my racial and ethnic background.
I'm a 90s gal, I grew up to icons like Eddie Murphy (the funny, cocky black man), Boyz in the Hood (the black teens struggling with violence and poverty), Will Smith (the hot, approachable black man), and Wesley Snipes.
If my Leo mania days were laden with butt cuts and dreamy looks, my Wesley Snipes days were hard-on.
I always fantasized about having two imaginary boyfriends –when real ones were boring and predictable- the dreamy, funny yet clean Leonardo Dicaprio of the 90s-00s and the dark, mysterious Wesley Snipes, all clad in black and sniping necks.
I first saw Wesley Snipes in "Money Train" and his sex scene with J.Lo –another icon of our time- was something of another world. Dreamy, beautiful, exotic, unlike the blond-on-blond action we saw in sanitized Hollywood movies, or the shocking scenes we secretly view behind our parents' backs on the VCR in classics such as "Basic Instinct". If Titanic was the ultimate sexual awakening moment for a young teen in the 90s, "Money Train" was an eye-opener to a sexual world that existed beyond the domination of Whitewashed fantasy Hollywood, where Steven Spielberg directed monsters into some kind of a sexual fantasy, natural disasters always involved a teen crush and horror movies were a milder breed than the nasty torture porn bullshit of the 2000s.
Wesley Snipes –sorry Will Smith- was the first black hero I knew, and masturbated to. He was dreamy as much as a dreamboy could be; dark, mysterious, hard on the edges, portraying grimy, scary black characters that happened to exist in another realm. He rarely smiled, actions first words sometimes don't even follow, which created this black man fantasy in my brain. Snipes became the prince of darkness who haunted my dreams, and in my fantasies, we would both fight –me being a Xena warrior princess version of myself- after which we would make love. The love at first fight scene with J.Lo became a staple in my imaginary relationship with Snipes. Unlike the one, I had with Dicaprio where he would kiss my hand, read me poetry, and talk about his wounded past. With Snipes, there were no words.
Now that I am an educated 32-year-old Egyptian feminist, I would like to ponder on whether that was intentional. Was Hollywood trying to sell us how we should view black men in the 90s-00s; they were these funny guys, or these tall, brooding men who rarely spoke, relied on action rather than self-expression? As opposed to the coy sexiness of the butt-haircut dreamboats, or the All-American fun of Tom Cruise and Brad Pitt, the black man sexiness was aloof. He didn't have feelings, he was just a fantasy filler, imagine this grand larger-than-life dude with a skin a few degrees darker than you going down on you. Imagine how his penis would look like?
My relationship with black leading men has been quite fantastical but more of those on the other side of the tracks. Unlike White action heroes of the 90s-00s like Nicholas Cage, Bruce Willis, Arnold Schwarzenegger, Sylvester Stallone, and Jean-Claude Van Damme who were dim-witted but each carried around a persona that branded him for life, black action heroes were dimensional, exotic and represented the fantasy of the Uncanny, no matter how hard the Hollywood machine tried to polish and glamorize it. The big studio execs intentionally kept us afar from the black man; until something magical happened and I began to see the black man for who he was.
A Brief History of Black men vulnerability and
The separation between queer culture and black culture dates back to the 1960s when the ideal white queer character was the face of the cultural and social awakening of gay rights. When the Stonewall riots erupted in 1969, queer people of color were on the frontlines, although cinema chose to save the legacy using white queers as protagonists of a story that –at its core- challenged brutality against marginalized communities in particular queer people of color.
The separation between queer and black identity could be thrown back to two factors. The neoliberal movement opened a window for queerness on condition that it disregarded labels of race, class, or gender. The white queer person does not belong to a specific movement or cause. They simply exist as a guest star in the narrative framework, accept a secondary role, a place within the broader scheme of life; harmless, happy to be reduced to a small part of the social and cultural rights movements, and do not stand up for any cause. Imagine the character Stanford or any queer character that appears on "Sex and the City", they're just for giggles but nothing more. In the latest TV series from Hulu "Mrs. America", the difference in the black and white feminist experience is largely outlined, especially when the black lesbian leader Margaret Sloan-Hunter feels sidelined by the white-majority women's liberation movement and decides to co-found the National Black Feminist Organization (NBFO). This brings us to the second factor which is the heteronormative representation of black masculinity as opposition to black queer subordination to "white vanilla" which typically destroys and deconstructs the black identity of attraction to all things black. Black queers are not in touch with their black masculine side and maybe secretly craving –as a form of latent submission- the white sexual object as relations of disempowerment or domination to signify a repressed opposition to coupling with black men.
Stereotyping black male sexuality as one of hypermasculinity and dominance harms the black image while not staying true to the black suffering and the black experience. Homophobia among black scholars and the black church –which exudes a major influence in the life of the black community- is not to be ignored. This damages the breadth of freedom where black men are left to express their sexual and emotional selves.
The pressure to be a black "man" as heteronormative as one could not stop at straight vs. queer. The image of a tough man who leads the family, identifies with manly activities, and attitudes while disregarding anything effeminate such as expressing emotion, showing an interest in fashion, mulling over heartbreaks, or showing a sensitive side have always been encouraged.
It was not until 2016 that I saw black men that defied conforming to assigned roles or masculine expression; that is, Moonlight.
Moonlight – circa 2016
Moonlight was the height of everything that year; great music, a great representation of an otherly black man that even black men resisted back then, great performances, emotional vulnerability at its finest. I watched Moonlight on my laptop with my sister and became immersed in the twisted emotional intensity that is Chiron and Kevin. Never have I watched a more raw, realistic depiction of a one-sided fantasy that wrecked someone's life as the love that Chiron harbored for Kevin all of his life. Seeing it reminded me of the works of Jane Austen and Emily Bronte. Here was a man lusting after another, unable to get over him, remaining celibate if not for the single experience of having that man give him a handjob one hot summer night in Miami in front of the beach. Chiron and Kevin's kiss, their late-night date at the diner while the "Chef's special" soundtrack subtly cloaked the atmosphere, and Chiron's pained confession at the end reminiscent of "White" films such as "Atonement", "Becoming Jane", and "Portrait of a Lady on Fire" reinforced the revolutionary take on the mystical black man and how it is portrayed on the big screen and subsequently on TV.
How Blindspotting made me understand White privilege like nothing before
After Moonlight, one of the bravest, smartest films on racial interactions, White privilege, and gentrification "Blindspotting" introduces us to Colin, and again a black man on my screen is more than the simple, easy on the eye sex appeal that someone like Idris Elba pours into women's laps while kissing Kate Winslet in "The Mountain Between Us", Colin has this onscreen interaction with a beautiful non-White woman Val and I am reminded of Chiron and Kevin, even of my past teenage lustful peeks at J.Lo and Wesley Snipes doing it.
Colin has already been to prison and through his glances and unease around law enforcement, I am reminded of the constant fear that African Americans go through in their own country. It takes me a while to see that same scene repeated in shows like "Insecure" and "Little Fires everywhere" although in the latter the black person in question is a woman, yet her fear when a police car pulls her over resonates with the one I saw in Colin's eyes.
Three black men. Three different stories. The mystery of the black man cracks open in front of my observant eyes. Until one of my African American friends suggests "Insecure" after noticing my obsession with another HBO gem "Sex and the City".
"You need another perspective other than the single White girl's view on sexuality, relationships, work, and money."
So I started "Insecure" and got sucked into Issa's abyss, I immediately saw myself in both Issa and Molly; with their respective career and relationship struggles to be entirely different. I saw another side to black characters and black lives that were not defined by the Uncanny or the conventional. There were no "hood" or Momma bear characters. There were no mysterious black men or tormented black mothers. "Insecure" represented the black culture as relatable as it could be.
Insecure is the HBO-series from the creative mind of comedian Issa Rae. And in one interview she stated that the top item of wish-fulfillment on her agenda was having gorgeous, great men who are also grounded. This explains Lawrence.
And then there was Lawrence
What can I say about Lawrence? Not the Wesley Snipes, not the Chiron, not the Colin. Lawrence is the confused black man at his most vulnerable self, fragile, emasculated, unmotivated, hurt, and secluded in his bubble of self-pity and inferiority complex. People did not react well to Lawrence's character. Black men were not used to seeing themselves as flawed, broken, and unwanted. A nice guy like Lawrence deserved women to stay faithful to him for life, deserved to be loved and respected. Male fans took their anger on Issa in what they saw as an act of betrayal for the black dude whom you'd take to church and introduce to your parents. We seldom saw a Lawrence character onscreen without being whitewashed or made impossible. Lawrence was written by a black woman who had all the creative freedom she could be offered and thus he showed onscreen as confused, sensitive, and yet realistic as a black dude with his personality could be.
However, nobody understood Lawrence. Feminist critics slammed him as a slob, a poor excuse that hindered Issa's growth. Male fans on the other hand stood up in solidarity of Lawrence whom they viewed as a role model and a grim reaper ready to claim their good phantom selves, with the likes of Issa ready to discard them at the first hint of niceness.
I had a different opinion from both. Lawrence is neither a demon nor an angel. He is not a martyr who endured a cheating slutty girlfriend and not a low-lifer who dragged Issa's growth and ambition behind. He is human. He is anti-black man tropes like Daniel, Chad, or Dro, who resemble the archetypal black man women like me have had in mind pre-Moonlight era. When I think of Lawrence I see an evolution of the black man on the screen; sensitive but cool, retaining the soul and the spirit of the average black dude and yet a specific characteristic that allows him to showcase his vulnerability and individuality.
Watching a black man struggle on-screen with self-image, romantic letdowns, inconsistent careers, and the inability to overcome a loss and betrayal was a refreshing shift from nominal, one-dimensional black men who appeared to be either satisfied with their status quo as "members of a gang", or invincible action heroes. Black men were fictional versions of humanity on screen. Hollywood sold us the Will Smiths, the Wesley Snipes, and the Cuba Gooding Juniors to represent black men who could not be conquered. It was an upgrade from the sidekick role in films like "Lethal Weapon" or TV series like "Walker Texas Ranger" but still a demotion from who the modern black man was. That's what Rae did with Lawrence. She wants her gorgeous men grounded. And yes Lawrence is one hot black man that I could lust after forever, but he is also insecure, extroverted, weak, and easily broken. His emotions are ballistic under the force of Issa's awkward strength and sexuality, his attachment to what is and what should never be a testament to what men want after a breakup. Moments of introspection, even if their sex lives skyrocket, their emotional integrity remains at stake.