Archive for May, 2012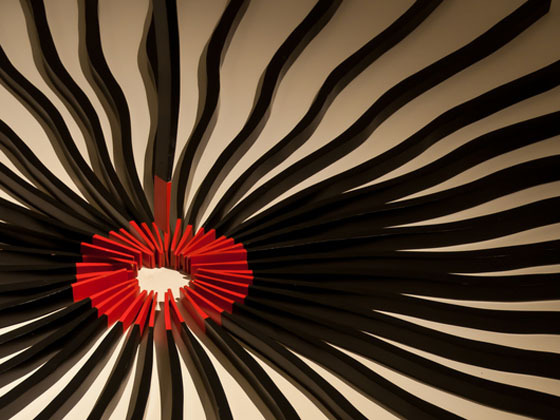 Kicking off this month's issue, Mind Intrigue, is a diverse collection of poetry by Sam Burks.
Dave Douglas' The Clouds Are Upside-Down, compels us to think about how much of our personal perspectives are merely superficial at best as we are often caught up in our own daily rituals.
J'Rie Elliott's piece, Your Heart, is about how one individual's thoughts can be truly connected to another person's thoughts, regardless of distance or communication.
Is rhythm writing out? Are poetry masters a thing of the past? Check out Bruce Roberts' Poetry as Art.
Enjoy timely neuroscience news in Leena Prasad's monthly column, Whose Brain Is It? Presented within the flow of the lives of fictional characters, this is a monthly column with a journalist's perspective on brain research.
Read the preface to American Euphoria: Saying Know to Drugs, by Richard Wilmot, Ph.D.  This book promises a fresh perspective on drug addiction and a critical analysis of traditional thinking in terms of drug culture.
You can also read an excerpt from Author Stefanie Freele's new short story collection, Surrounded by Water. Freele's work has been featured in several literary magazines, journals, and anthologies.
Other writing this month comes from Sarah Ford. Ford's life has been a series of struggles, including those related to drugs and alcohol and Parental Alienation Syndrome. Ford wants only the best for her children and for them to learn the importance of not creating barriers from labels or prejudice.
In performance and music…
Christopher Bernard reviewed Shotgun Players' production of Tom Stoppard's The Coast of Utopia: Voyage, held at the Ashby Stage in Berkeley, California. The Coast of Utopia: Voyage was directed by Patrick Dooley.
Kelly Munoz reviewed Opera San Jose's production of Faust, held at the California Theatre, San Jose, California. Faust runs through May 6, 2012.
Tapati McDaniels reviewed Ani DiFranco's concert at the Rio Theater in Santa Cruz, California, held on March 26, 2012.
This month in visual art…
Also, please be sure to check out Adrianne Anderson's interesting in-depth interview with Travel Writer Francis Tapon.  Tapon is a successful businessman who turned his love of world travel into a new career.
NEW! Check out our Kickstarter Page and please help spread the word to others, so that we can reach our goal of raising at least $300 by June 1st! Your support will help us provide more resources for our international volunteer staff, encourage writing and visual art groups to meet within their own local communities, and allow us to bring in technical support to revamp and maintain our website. If you have any questions about this project, please email synchchaos@gmail.com with "Kickstarter" in the subject.
Thank you and happy reading!
Moral Of The Story
So many questions
left unanswered
as I fall back into
the frozen hands
of the atomic clock
What is this story
that I am trying to tell?
Past these tired eyes
the planes and peaks
of the evolving countryside
speak to me in foreign languages
as I weep with joy
in the realization
that I am
just a figure
of speech
in my story
And with so many things
left unfinished
started to quick
and not thought of
all the way through
I carry on
bleeding and blocked
through the dialogues
of conspiracy
hoping, perhaps a little foolishly
that I am getting
that much closer
to figuring out
the moral
of the story
———————————————————————————
You Grew Up
See me running backwards
and you
stop dead in your tracks
I call out to you without
ever turning my head around
"When did this cease
to be a game?"
That was a good question
and you knew it
but the birds were chirping
louder than I was
(really, it was just echoes that you were hearing. The birds
were like stars, gone for a long time now)
And your window remained
wide open, even though
the weekend was dead now
and your work-
your constant cycling through
the melting clocks-
wanted all the nutrients
in your bones and in your
smile
but I wouldn't let you
give it up, not
without a fight
But the decision
wasn't mine to make
And neither
was it yours
apparently
———————————————————————————
Into Madness
Something was said
that rattled the foundations of
universal speech, a glitch
in the dialogue of our
internal stars
The cosmos quake behind the eyes
of ears stationed on the moon
where the pollution of noise
is usually not as bad
as in the cities
in my shoe
Some kind of phenomenon
is making waves in the words spoken
in now dead languages
as something else lays waste
to our dreams
What entity spoke those words?
What is making
all this noise?
Who planted the barrier of sound
between the ear-canals
and the symphony of birds and
clouds and other forms of truth?
Who else but ourselves
would have any kind of
emotional investment
any kind of fear or reservation
about the impact of truth and knowledge?
Yet again it seems
that we have talked ourselves
into madness
rather than talking ourselves
into joy
———————————————————————————
Milkyway
Not many stars
that I can see
but the brightest points in the sky
speak directly
to me
a familiar voice
carried far
through empty
and desolate time
reminding me
of who and what I am
and where
I am going
———————————————————————————
Sam Burks can be reached at srburks@gmail.com.
The Clouds Are Upside-Down
In a universe designed so grand
A particle-puzzle for the under-manned
Among the world-view of random
We stand on the south end of town
And miss the dewdrop of wisdom
While the clouds are upside-down
Bound to the tracks of mass radio
Or caught in a stained-glass window
The spirit is obscured by ritual –
The bride is lost, along with her gown
And we miss the showers of the faithful
Even as the clouds are upside-down
In a world without second nature
On the metric scale of the future
Through a fiber-optic sense of vision
We breed an artificial crown
And are caught in a storm of reason
Although the clouds are upside-down
Among the cast without a heart
Can we draw closer to the start?
In the flooded mind of obsession
We may reach bottom before we drown
And miss the lightening of redemption
While the clouds are upside-down
————————————————————————-
You can reach Dave Douglas at carpevelo@gmail.com.
Your Heart
My darling, I hear the pain in your heart,
When you call me from so far away;
I can hear the loneliness and fear inside.
While we are apart each day;
Do not think that you can hide from me,
Do not think that I don't know—
Do not think that I don't feel the same
Because where you go, I go.
I go with you each step you take,
My heart is not my own.
You carry it in your pocket each day—
Each day that you must roam–
One day there will be a last time,
In which we must say good bye;
One day we will not have to part again,
From the other's side.
But until that day is here my love,
And until we are side by side–
Know my heart knows your heart,
And from me you cannot hide.
————————————————————————————–
J'Rie Elliott is a poetess and ongoing contributor of Synchronized Chaos. To contact her, send an email to dixiepoet@gmail.com.
Poetry as Art
Ancient concept
Words tumbling onto papyrus,
Parchment,
Whirling through patterns,
Rhythms,
Sometimes rhymes;
Thoughts
Wondrous, profound,
Scenes sensual,
Significant,
Life.
—-
Blind, broad-shouldered
Homer
Anchoring Shakespeare
Burns, Eliot, Frost
Et. al.
Wide world wordsmiths
Audible artists
Who tantalize the tongue
To lick
The language
Trippingly
Aloud
For ears through the ages–
Mankind eternal!
—-
Yet here I hang,
Solitary poem
On a gallery wall—
Verbal intruder
Amid oils evocative,
Watercolors whimsical,
The solidity of sculpture.
—-
The lady in charge
Puttering,  straightening
Glances at me,
Rubbing her rag slowly
Across my frame,
Whispering
As I pretend not to hear:
"No one reads anymore."
And
Delicately
dusting,
moves on.
—————————————————————-
You may contact Bruce Roberts at brobe60491@sbcglobal.net.
Whose brain is it?
by Leena Prasad
Presented within the flow of the lives of fictional characters, this is a monthly column with a journalist's perspective on brain research.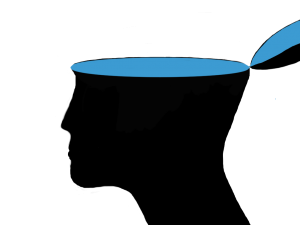 Ben has disappeared suddenly and his girlfriend Paula is feeling anxious. He has sent an email, however, to say that he is okay and will get in touch with her soon. She calls up Ben's sister Sonia to try to understand what's going on with him.
Paula and Sonia are in the kitchen in Sonia's apartment.  It's early evening and an occasional bird chirp punctures the quiet of the kitchen. Paula is sitting on a chair with her feet up on the chair, knees bent, and her face buried in her knees. Sonia is measuring sugar and flour and it looks like she's planning to bake something.
SONIA
He is much better than he used to be.
They are both quiet for a while. Paula wonders if he is still in the city? Where could he have gone? He didn't even tell his sister! She needs to understand his disorder. It's the only way she can calm her mind.
PAULA
I want a scientific explanation. I need to know the mechanics.
SONIA
There's a lot of evidence that bipolar disorder is genetic.
PAULA
Where in the brain is it located?
SONIA
Well, researchers have found that people with bipolar disorder have a small amygdala. It's the area in the brain that controls emotions, amongst other things.
There is a mix of dough in a bowl in front of Sonia. She adds chocolate chips to it.
PAULA
Is that the only issue, then, a smaller amygdala?
SONIA
Well, it's a pretty big issue. So to speak.
Paula laughs. Then she starts to cry. She wipes off her tears with a napkin from the table.
PAULA
Damn, I'm acting bipolar now.
SONIA
It's not that simple. Well, I mean it is a little like that but someone with BD goes through extreme phases.
PAULA
Yeah, I know. I was just being… So, what does it mean to have a smaller amygdala and how can that be cured with medication?
Sonia uses two large spoons to scoop out the dough and to make little cookie circles with the dough on a cookie sheet.
SONIA
I don't know if there is a cure. But some cases of the disorder can be "managed".
PAULA
With drugs? How much can be managed?
(pause)
Ben still hasn't called!
Paula pulls out her cell phone and looks at it. Sonia cleans her hands and goes out to grab her cell phone and views the incoming calls list also.
PAULA
Can we look for him somewhere?
SONIA
He has disappeared before. It's not possible to find him but he'll show up within 24 hours because he knows that you can report him missing after that.
Paula sighs.
PAULA
I feel helpless.
SONIA
I know. It's hard. But you really just have to wait.
PAULA
Ok. Tell me how the medicine helps the amygdala?
SONIA
It doesn't.
Paula looks at her with a "what the fuck" expression on her face.
SONIA
There's another component. I'll show you something.
Sonia puts the cookie tray in the oven, wipes her hands and goes out into the living room. She comes back with a 12 inch high model of a brain.
SONIA
See the gray matter in the brain?
Sonia touches the gray matter.
SONIA
People with BD have less density in their grey matter.
PAULA
So, they have less gray matter.
SONIA
Yes, and sometimes there are lesions in the gray matter also.
SONIA
Lithium and anti-depressants increase the amount of gray matter.
Sonia adds some of the leftover cookie dough to the brain. Paula touches the dough and the brain sculpture.
PAULA
So, it's fixable.
SONIA
(sighs)
Well, medication can prevent further damage. But it doesn't reverse the atrophy and loss of brain cells.
They stare at the sculpture. Sonia opens the oven and puts the cookies in a plate.
SONIA
He loves these. They always seem to calm him.
PAULA
Let's hope he is thinking of us and will call soon.
According to the National Institute of Mental Health, a little over one percent of Americans have been diagnosed with bipolar disorder.  Symptoms may appear during the adolescent years or during the early adulthood years but have sometimes also been known to show up later. For example, the newscaster, Jane Pauley, noted symptoms after the age of 50.
People with this disorder are at higher risk of committing suicide when compared to the general population and are also more likely to abuse alcohol and other drugs. There's speculation that Vincent Van Gogh and Ernest Hemingway might have had this disease. Even though they both committed suicide, they made spectacular achievements during their lifetime. There is no known cure for this disease but a variety of modern medications offer the possibility to manage this disease and lead a healthy life. For example, Catherine Zeta-Jones, Jean Claude Van Dam, and Jane Pauley are examples of successful people who have this disease.
—————————————————————————————————————————————
For column announcements & updates, follow @WhoseBrainIsIt on twitter. You can also find links to past columns at WhoseBrainIsIt.com.
Please send feedback and suggestions for future columns to leena@fishridingabike.com and go to FishRidingABike.com for Leena's writing portfolio. Leena has a journalism degree from Stanford University.
References:
Bipolar Disorder: Making a Difference Today. Society of Neuroscience. 2005.
American Euphoria: Saying Know to Drugs
By Richard Wilmot Ph.D.
PREFACE
Even though most psychoactive drugs in America are illegal, there are so many drug problems in this country that experts have termed drug abuse an epidemic.  Yet our knowledge of drugs and drug use, misuse and abuse is inadequate.  How much is too much?  What does "getting high," mean to the drug user?  Are you an addict or a label?
The purpose of writing this book is to answer questions such as these.  The ideas and analysis presented here views "addiction" from a new and different perspective.  It is a holistic approach to drug/alcohol use and abuse that will help to question current drug treatment and drug policy authority.
Do the current perspectives on alcohol and drug abuse need to be questioned?  After spending more than twenty years as a drug abuse counselor, researcher and educator, I believe they do.  It is time for reform.  It's time for a change in thinking about euphoric drugs in general.  It's time for critical thinking about drug issues.
My passion for drug studies grew out of my own experience with a variety of drugs, with the drug subculture while in college and later working in the "culture of recovery".  After having worked for the Addiction Research Foundation in Toronto, Canada, I received a scholarship to complete a specialized graduate degree (PH.D.) in Drug Studies at the University of California at San Diego and spent years in the recovery field from doing research, drug counseling clients on Skid row as well as those in the film industry, editing the Journal of Drug Issues, lecturing at the Drug Policy Foundation in Washington D.C., and teaching courses in Drug Studies.
This book focuses on the divisions between the "recovery culture" and the "drug culture".  Simply put, members of the drug culture have an acceptance of drug use while the recovery culture has an abstinence only approach.  They are exclusive subcultures with little communication or acceptance of each other… although the culture of recovery is considerably more politically powerful.  When one enters treatment, one must become an active, participating member in the recovery culture or risk becoming a treatment failure.  One must drop all ties and interests in the drug culture and become committed only to the culture of recovery.  Recovery, from the standpoint of the "culture of recovery" must be one of "higher power" conversion.
Acknowledging that "addicts" could benefit from some of their drug experiences or part of their drug culture experience is unthinkable from the perspective of orthodox recovery.  From the  position of rehabilitation, all drug use is bad and any use is unacceptable.  The people, places, and things that are associated with the drug culture must be disavowed.  They are "triggers" to further drug use.  Everything about the drug subculture is anathema from tattoos to clothing styles.
Yet over my years in the fields of drug studies and treatment, I realized that much of what treatment had to say about "addiction" and the "addicts" themselves was based on stereotypes, stigmatization, ignorance, arrogance, and outright bigotry.  Perhaps this is why eight out of every ten people entering recovery go back to using drugs.
Historically there are a number of well-adjusted persons who made outstanding contributions to society, and took euphoric drugs.  I have witnessed the same: people doing things that the recovery culture claimed were not possible for someone who regularly used drugs.  These people would have been labeled "addicts" had they been noticed or caught.  They were not "victims" of drugs; they had their use under control even though some used daily e.g. Pope Leo XIII.  This history of controlled drug use led me to wonder about the differences between those whose drug use was non-problematic and those who abused.
Traditional thinking is that the difference is physiological.  Addicts are different biologically.  They are allergic to alcohol or another drug; they have a "genetic predisposition" to abuse; they have "addictive personalities".  The scientific evidence for each of these perspectives is in dispute.  Essentially there are those who understand  "addiction" to be a controllable behavior and there are those who believe addiction is a disease.  Yet the "treatment" for the "disease" of addiction focuses on "character defects" and surrender to a "Higher Power" i.e. healing by faith.
Rather, the most recent thinking is that "getting high: or "altering consciousness" is a universal biological drive arising out of the innate structure of the human brain.  In other words, we are all "hard wired" to get "high".
Viewing intoxication as a biological inevitability gives us a better understanding of how drug use differs from drug abuse.  Such use is not necessarily immoral or pathological but natural.  Much like sex, drug use for humans is a natural drive.  Everyone has a need to alter their consciousness and they will do so even at their own peril… from sky diving to smoking "crack" cocaine.  The challenge for society is to address this biologically based need to "alter consciousness" in safe, non-abusive ways that will provide people with the "peak experiences" they universally crave.  Furthermore, there is a non-abusive code for "getting high" that can be learned so that people who drink or take other drugs do not end-up embarrassed, sick, dependent or dead.
To paraphrase this book: the ways in which we talk about drugs both to ourselves and to others perpetuates many of the problems with drugs.  The content of what we have to say about drugs is a reflection of our puritan culture and our personal history.
The answer to our current drug abuse dilemma is to: "just say know" to drugs.  This book intends to further that process.
————————————————————————————————————————————————————————————
American Euphoria: Saying Know to Drugs is currently available on Amazon.com for purchase: http://www.amazon.com/American-Euphoria-Saying-Drugs-ebook/dp/B0053ZH1PY
FITTING
An excerpt from Surrounded by Water
By Stefanie Freele
Tiredness is tremendous when he tells me I'm so bed-wrinkly I remind him of a biker's favorite leather jacket. I say thanks, tie my robe, settle in front of the window which displays an overexcited autumn – the orangest, yellowest, reddest exhibit ever witnessed. Whoever says he isn't full of compliments doesn't understand his jabs. I'm aware how rough I am, how rough I feel, lids won't quite open. Drinking his cinnamon-coffee I contemplate that worn-in spot on a leather jacket just inside of the elbow when the wrinkles find themselves and set a pattern. Soon thereafter, the arms can maneuver. When you are comfortable doing pushups or climbing sycamore trees, the sleeves move like a body-part and the fit has legitimately arrived. I'm pleased being described as a biker's favorite leather jacket.  When he switches the metaphor to perhaps his best work gloves, finger-smooth, palm-snug and smelling of pine, I'm game with that too because I know what a disappointment it would  be to lose a pair like me.
—————————————————————————————————————————————————————————
Visit www.stefaniefreele.com.
Surrounded by Water is currently available for pre-order with Press 53. Click here for more info.
Contact the author at Stefanie@stefaniefreele.com.
One of the most powerful things we can do for one another is to be present to one another as Christ is present to us.
The amount of mentally ill people around the world being abandoned by their families is unbelievable. Actually it is very believable but too horrible to contemplate.
Sarah is one out of millions of people around the world who has been abandoned by her family, due not only to the symptoms of and behaviors brought about by her mental illness but because of her mother's obliviousness.
Over the years the National Association of the Mentally Ill (NAMI) has taught us again and again to see the person rather than the illness.   Sarah's family and past associates have not been able to do this or understand that she is not her illness. And after her husband passed away from cancer in 2006, she presented her situation and needs to me with a sort of urgency and a clarity I could not refuse, and in turn I became more present to her out of that same urgency.
Just as Sarah Ford has suffered, her children, Michael (now 19 years old) and Megan (18) have suffered too, without a voice. They continually have to sacrifice their lives for their grandmother, to make things easier on her.
Michael and Megan were taken from their parents when they were two and three years old, because Sarah and her husband Roger turned to drugs and alcohol (as most people do when coping with mental illnesses.) During the court proceedings, Sarah's Mom made a choice, after a myriad of phone calls to the police and CPS from Sarah's sister (who didn't have children of her own) to take guardianship of Sarah's children.  However, unfortunately, as Sarah's Mom sacrificed her life for these beautiful children, she also cast major amounts of guilt upon her daughter, Sarah as well as upon her grand-children for being "burdens" and "ruining" her life.
In turn, these poor children (Sarah's biological son & daughter) have never had normal lives.  They have never been to the doctor's office to have regular check-ups; they haven't been to a regular school as Sarah's Mother pulled them out of school when they were in third grade;  they have no friends outside the Internet and they care for Sarah's Mom and sister (and her sister's children) full time and do all the caregiving in and for the family. They never got to be kids or have any kind of normal lives… and to make matters even worse, they've been completely alienated from Sarah and their father, Roger.
Parent Alienation Syndrome occurs when adults handle conflicts among themselves by constantly speaking negatively to children about one of their parents and discouraging the child (ren) from having contact with that parent. It's becoming recognized more and more often as a real phenomenon by psychiatrists and family therapists, and can be triggered by jealousy, insecurity, mental illness and/or anger over issues that have nothing to do with the children. Some children grow up hating one or more of their parents and refusing to have anything to do with them, or even believing they were abused by that parent. When, in fact, that parent loves and cares for them and they are internalizing negative things they've been told their whole lives by other family members about their loving parent.
You may read more about the Parent Alienation Syndrome here:
Sarah's Mom has made herself into such a victim that she pretends not to be able to function at all and doesn't do anything around the house anymore. She has Michael and Megan wait on her (and her sister's children) full time. It's so bad, that even when Sarah's Mom (Megan's grandma) gets out of the shower, Megan gets the blow-dryer out and dries her hair!  These children do all of the cleaning, the dishes, all of the laundry and care for four adults (Sarah's Mom, sister, her sister's convict husband and their two children (ages 8 and 2).  Sarah's grandmother is not crippled or handicapped in any way, other than pure martyr-ism, and just doesn't feel she should have to do things for herself.
Hiding this away like a dirty secret, our society does little to support or acknowledge the kids who grow up in such a home. In the family setting, the grandmother's martyrdom and narcissism is ignored or disguised because of embarrassment or fear the children could be taken from the grandmother's home as well. In this case the sickness spreads throughout the home placing the heaviest burden on children, always.
Both Sarah and her children have been raised by a mother and a grandmother who is a narcissist (which is an extremely self-centered person), who feels imposed upon by the thought of giving to others and never sees herself as wrong in any circumstance. She is always a victim.  Being a child in this environment, you are never as important as this parent (or guardian) – the parent and "protection" of the parent comes first.  Personality problems have a resounding component of selfishness.  Children are born selfish however and it's a natural survival trait so what happens when children lose that God-given right and privilege?  Fear, guilt, and shame take over the children's thoughts.  [Fear of things-getting worse or losing the parent or grandparent's love… guilt over having natural selfish feelings and needs of their own… and shame because your family is different].  Mental illnesses surface in these children, due to the inability to cope.  No one knows if Sarah's illnesses are inherited or if they are a byproduct of her environment.
Sarah's life has been hell all her life, and being an adult and moving away from her mother hasn't made her life better. She was manipulated into giving guardianship of her children to the same mother who abused her throughout her own childhood.  Sarah made the worst decision in her life when she trusted her mother and looks back now with complete shock that she made that decision after everything she had been through as a child. When the court was deciding where the children would be placed after Sarah wasn't able to complete their requirements for family reunification within the allotted time, her mother told her that if she turned the children over to her, she would always let Sarah stay a part of their lives. Her mother warned she'd never see them again if she gave them to their father.
So, naive or maybe just very hopeful, Sarah asked the courts to allow her mother to have guardianship. And she has regretted that decision from that moment on, as her relationships with her children continued through the years to worsen more and more. Today the children won't even speak to her.  They've been completely conditioned to hate Sarah and alienated from their own mother.
Sarah keeps hoping for some kind of support but doesn't know who to turn to or what to do.  She waits every day, hoping her children get out of the guilt ridden and abusive environment they're in.  To do that, she knows they must somehow come to believe and understand that they deserve to have their own lives.  Although she knows it may never happen, more than anything she wishes that her adult and estranged children would go to counseling with her and give her a chance to try to explain her side of things and how much she loves them.
But she knows that the only way this could ever happen would be for them both to move out of her grandmother's and younger sister's selfish, poisonous environment.  Sarah says as long as she has a roof over her head, her children are always welcome to come and stay with her as she will always be waiting and hoping they will return to her loving arms, where they have always belonged in the first place.
Sarah and her children very unfortunately have never been allowed to be alone together even once since they were four and five years old.  She has been shoved away from them and not allowed to come around to visit for many years.  Naturally, Sarah longs to know her now-adult children better and to re-establish relationships with them, but she must wait until hopefully they find a way to break free from the hostile environment they're in. Then, optimistically, she hopes they can start over after no longer being programmed to hate their mother. Sarah dreams of sharing stories, consolation, and hugs; to have relationships where guilt and labels fade away and they are all as one.  Sarah prays for moments where there is no diagnosis other than "human" and no remedy other than "love".
Sarah longs to teach her children the most elementary principle of caring: we are all one, we share so many needs, wants, likes, dislikes, hopes, and dreams.  She hopes that they all will learn that we need not to create barriers out of labels.  We need only to find ways to be present to one another, to simply be with each other.
Being present to one another is the first step toward breaking down stigma or prejudice. What is prejudice but pre-judging and what is pre-judging, but jumping to conclusions without getting to know a-person? I like to call this problem prejudice rather than stigma, because it puts the responsibility where it belongs—with the one doing the judging. There is no mark to erase, only judgments to suspend.
No matter how much of an advocate we think we are, we can still work harder to practice this presence with one another.  This is the core of life and of love.
Sometimes it's not easy for either party.  Sometimes it takes great courage for all involved. Sometimes we have to wait for an opening.  Sometimes we have to create the opening.  But in the end we can celebrate together.  Let me end on that note then:  Let us: Celebrate Life! Celebrate our Father God, in the precious name of Jesus!  Celebrate Courage! Celebrate New Beginnings!  Celebrate Love!
———————————————————————————————————————
Sarah Ford welcomes letters of support and encouragement, and donations and help towards caring for her children, including family counseling. You may contact her via cedeptula@sbcglobal.net. Messages received at that address will be personally given to Sarah Ford.
CRAZY IDEALISTS, OR THE MONSTER IN ITS CRIB
The Coast of Utopia: Voyage
By Tom Stoppard
Shotgun Players
The Ashby Stage in Berkeley, California
A review by Christopher Bernard
As the news release aptly puts it, "In a tremendous coup for the biggest little theatre company in town, Shotgun Players has secured the rights to Tom Stoppard's impressive trilogy," The Coast of Utopia, whose American premiere run in New York several years ago played to sold-out houses over several months, and whose London premiere before that was hardly less well-received.
Well, the first result of that coup de theatre is in, with the San Francisco Bay Area premiere of the first, and in many ways most moving, installment of Stoppard's exploration of the closest thing to middle-class – excuse me, bourgeois – life in per-revolutionary Russia, where love vies with philosophy vies with politics, and neither philosophy nor love, nor even politics, is sure to win in the end.
One doesn't need to be a craven philistine and historical know-nothing to wonder why on earth we should be interested in something apparently so remote from us as a bunch of young people prattling about German idealist philosophy (Kant! Schelling! Fichte! Hegel! The transcendental ideal! The Self! The unfolding of the Absolute!), in a remote province of a backward Russia where wealth is measured in how many serfs you own ("… in the matter of the ownership of human beings we were years ahead of America…"), in the distant 1830s?
But as the trilogy progresses (Shotgun Players will produced the second and third parts, Shipwreck and Salvage, over the next two years, then perform the complete trilogy in repertory ), it will become clear that what we are witnessing is not just the romantic confusions and antics of a group of idea-drunk idealists, as touching and comic as those can be: we are seeing the flaring of a match that will light a fuse which three generations later will explode in one of the world's most overwhelming political catastrophes, the Bolshevik revolution, which, for some good and an enormous amount of ill, defined the world politics of the 20th century and set the stage, and even created the political methods, from concentration camps to anarchism to police terrorism, for the 21st. We are seeing the monster in its crib.
Patrick Dooley directs a briskly paced (except in one or two places where the script sabotages him) performance of the opening play, Voyage, which introduces us to some of the personalities, in their larval stage, as youthful ephebes, who helped define the equally callow political possibilities faced by Russia in the ever-narrowing interstices of the Tsar's autocracy, as those personalities burned their way through the fashionable thought of their time.
We meet the glib, narcissistic Mikhail Bakunin before he discovered the "beauty of destruction" and became the prince of anarchism, and we meet the man who was in many ways more his opposite than his future rival and enemy for leadership of the left, Karl Marx: the warm-hearted yet level-headed Alexander Herzen, who is already trying to hold the thankless balance between extremes in a political philosophy that would eventually be called liberalism.
We get to know the impoverished literary critic Vissasion Belinsky touting literature (Pushkin, Gogol, and Dostoyevsky to come) as a way for Russia to salvation, and we're introduced to the literary gesture itself personified in a young, still drifting Ivan Turgenev, who is yet to discover his true calling as novelist and aesthete.
The play is immensely stimulating, and unexpectedly moving, as the characters, the women especially, are tossed about between the winds of passion and the hot air of their beaux, and all of them are eventually waylaid by despotism's paranoid and nature's indifferent dooms (cat's paws of the Ginger Cat, an emblem of fate's callousness, that makes its enigmatic appearance in a costume party late in the last act), but it requires a little background to enjoy. Shotgun greatly helps with an informative and entertaining talk given half an hour before each showtime by Joanie McBrien, who serves as dramaturg for the production. This is not to be missed.
The production is favored by the usual, engaging performances for which Shotgun is known, but three demand special notice: Yahya Adbul-Mateen II in the too-brief role of Ivan Turgenev (Turgenev appears more frequently in the following parts of the trilogy, which are slated for production over the next two years, where we may, with luck, see more of Mr. Abdul-Mateen), John Mercer, who is enormously sympathetic as Mikhail Bakunin's liberal-and-paying-for-it father (who was it that said "the despot breeds a liberal breeds an anarchist breeds a despot"?) , and, above all, Nick Medina's brilliantly realized Belinsky in all his bumbling earnestness and infuriating lucidity. (It's curious how Medina is costumed, with wire-rimmed spectacles, to look a bit like a cross between Pierre Bezukhov as described by Tolstoy in War and Peace and a russified Franz Schubert, whose music appears throughout the second act: perhaps serendipitously, but with a touching aptness.)
The elegantly resourceful sets are by designed by Nina Ball, the handsome costumes by Alexae Visel.
The next installment of the trilogy will be staged next season, when the monster – of revolution, of fate? – will lick its whiskers and stretch its paws.
————————————————————————————————————————————————————-
Christopher Bernard is the author of the novel A Spy in the Ruins and founder and co-editor of Caveat Lector magazine (www.caveat-lector.org).
[Reviewed by Kelly Munoz]
On South First Street in San Jose, California, there is a building that looks like most others. It has a large sign that says, "California Theatre." However, as you walk into this unassuming building, you feel as if you are transported to another era. Lush beautiful carpeting through the entire lobby, with large ornate light fixtures; red and gold surround you. Slowly you walk toward the theatre itself and notice a beautiful melody encompassing the front lobby. A wonderful musician plays for your pleasure. While you wander along the passage and down the stairs you can feel a reverence from the theatre itself; you cannot help but expect a wonderful experience. As you head into the seating area you are assisted by staff with warm smiles and once you find your seat, you meet your welcoming fellow patrons. Suddenly, you feel as if you are a part of the theatre.
Looking up you see more beautiful light fixtures, a beautiful balcony, and just a breathtaking feeling of being back in time. The lights dim and the conductor immediately takes control of the orchestra. Slowly, the music begins to carry you away further, the curtains rise, and there is Faust. As the first few words are spoken, you see a screen above the stage; and there you see the English translation, clean, clear, and right on cue with the actors. The next thing you notice you are swept away by this well-crafted, well-organized, and extremely well presented story.
Faust is the story of a scholar who has spent his life searching for an elixir to give him eternal youth; but, to no avail. Faust summons Mephistopheles, also known as the devil, and in a fit of frustration and anger makes Mephistopheles a cursed deal. Faust will receive eternal youth while on earth, with the devil as his servant, in return Faust agrees to give up his soul to Mephistopheles and promises to be his servant in the afterlife. Once youthful again, Faust finds himself in love with a chaste and righteous young woman, Marguerite. Marguerite tries to refuse Faust, but finds herself succumbing to his advances. Some months later, we rejoin our characters and Marguerite is with child, Faust's child, but he is gone, unaware that Marguerite carries his child. When Faust returns to win back Marguerite he is forced to duel her brother, Valentin, and, with the help of Mephistopheles, kills him. Marguerite, now unsure of what to do and having lost her sanity, kills their child and is sentenced to death. Faust requires Mephistopheles to assist him in freeing Marguerite, but as they flee she refuses to leave the city. Just as Mephistopheles is condemning their souls to himself eternally, a heavenly host appears and takes them under their protection, banishing Mephistopheles.
Opera San Jose does an amazing job of making each performance feel like a special experience that is apart from every day life, but still available to everyone. This performance was one of the most beautiful I have had the pleasure of seeing. David Rohrbaugh, conductor and Opera San Jose's founding music director, had his orchestra completely tuned in to him. While the score is beautiful itself; the flawlessness with which it was carried out made it even more enveloping. The performance itself, the actors, the props, the sets, the lighting, the technical work, were all absolutely beautiful. All of these pieces were orchestrated by stage director Brad Dalton. He arranged such a beautiful use of minimalism. All of the backgrounds were used as actual set pieces or props in one way or another, and the combination of lighting with these backgrounds was intriguing. Each set piece or prop had a purpose, but there were so few it was almost surprising. The benefit to this was your attention was directed to exactly where it needed to be at the time. You almost didn't notice set changes, and the lighting cues were so drastic and yet so seamless. It was a beautiful example of using everything at your fingertips to tell the story.
The cast was phenomenal. It was apparent that each of them were fully part of their characters. Ranging from Branch Fields' mischievous and sneaky portrayal of Mephistopheles, to the full and flowing singing of Alexander Boyer as Faust and Krassen Karagiozov as Valentin. However, the ladies were not to be outdone, Jasmina Halimic's flawless and inspiring portrayal of Marguerite, and the fun and smooth work of Tori Grayum as Marthe, Marguerite's friend, were wonderful. The entire cast was very strong and fit together very well.
If you have been worrying that you cannot see an opera because you do not know other languages, worry no more. Opera San Jose has found a way around this dilemma. They have a screen above the stage that runs an English translation through the whole performance. It even notes that different people are speaking at the same time. It seems like Opera San Jose has a great way to open up the opera to everyone. If you get a chance to see this, or another opera, by Opera San Jose, who are in their 28th season now, I recommend it. This performance of Faust will ensure my return to Opera San Jose.
————————————————————————————————————
You can contact the reviewer, Kelly Munoz, at kellycmunoz@yahoo.com.
[Article by Tapati McDaniels]
 Still Joyful
I feel certain that there is an alternate universe in which Ani DiFranco is a comedian. Her humor is one of the things I enjoy most about her live performances and why her live albums are my favorites.
Ani's March 26th concert at the Rio Theater in Santa Cruz, CA, was a joyful return to her early concerts: just Ani with her Lee Press On Nails and her guitar. The Rio was a more intimate venue than the Civic Auditorium where we last saw Ani DiFranco. Sean Hayes opened for Ani and I was pleasantly surprised. I hadn't listened to his music before but now I'm excited to get his next album with the songs from that night, due out this fall.
I had taken a break from seeing Ani in concert. It got to the point that her fans were so unruly that you couldn't hear her sing over their singing and stomping, despite her admonishments. I am happy that this is no longer the case. Her fans have matured along with her for the most part, although there is still a contingent of college-age fans who mill in front of the stage in a mellow mosh pit of sorts.
"Angry Anymore" was Ani's first song and she was dressed for work—either painting a house or singing rousing, working-class songs meant to change the world. Ani is not about the clothes although her 5-year-old daughter is. "I'm not into the princess thing," Ani admits and her daughter knows this. "She shoos me out of the room when her [Disney] movie comes on." Ani says her daughter knows her really well. "She tells me I don't like pretty things." The song was a love letter to her parents, forgiving them both for the estrangement from her father and the "cold war with quiet charm" her mother taught her to wage.
We all cheered when she launched into "Dilate," fueling our nostalgia for concerts past. Her fierce energy still drove her guitar despite the ear infection that had caused her to cancel a recent appearance. Before she moved on to the next song, she informed the audience that she was on antibiotics and steroids because "I tried to do it with garlic cloves" but that didn't work. At one point she had to pause and blow her nose with a tissue. "Can I have that?" one of her enthusiastic fans asked, and we all laughed as Ani said, "No, no, no, that's not going to happen."
She introduced the next song by saying she had ripped it off to create one of her new songs, which she just wasn't into singing tonight. I was delighted when she sang "Modulation," one of my favorites.
Ani moved on to material from her new album, ¿Which Side Are You On? with the song "Splinter," which started with a jaunty guitar riff suggesting tropical islands and drinks with umbrellas.  Comfort is definitely the theme—a quest for comfort so complete that we cut ourselves off completely from the natural world—"like we can't even bring ourselves to sweat."
My husband Dave and I exchanged smiles as Ani sang the first line of "J" while we could smell the ubiquitous concert pot smell wafting in the air. If ever there were a city that would receive that song enthusiastically, it is Santa Cruz where it is always 4:20. But the name of the song and the first line is deceptive, "J" is no pot anthem but rather a scathing indictment of the poisons we are subjected to and that destroyed Louisiana's eco-system while the president "could be FDR right now/And instead he's just shifting his weight." That is also a sentiment at home in liberal Santa Cruz where progressives are disappointed with the many compromises President Obama has made with Republicans.
Ani's guitar crashed and clanged through "Marrow" providing both melody and percussion and a break with new material.  I scribbled "Where was your conscience" in my notes, a question she turns on herself later in the song, as hard on herself as on anyone. I should mention that a few times Ani had false starts with her guitar and cheerfully laughed at herself in that self-deprecating way she has, yet it never comes off as self-loathing. She seems to have accepted her imperfections over the years and has relaxed into them.
"Unworry" just sort of washed over me without leaving much of an impression, less political and more personal.  It was followed by "Life Boat" which woke me up. Ani takes on the persona of a homeless woman with "red scabby hands and purple scabby feet" thinking about the child she didn't want who ran away. There are many levels of homelessness and while that wasn't mine, I was homeless once too and her words broke my heart. I wanted to hear more of her story. I wanted this lady to have a good meal and a safe, warm place to lay her head.
Ani turned to Little Plastic Castle for the next 2 songs: "Two Little Girls" and "As Is." I love "Two Little Girls" so I was ecstatic and as always the live version trumps the studio version every time. Ani is one of those rare artists who is always best live.
"Albacore" was a sweet love song, an almost startled love song—what am I doing in love? Me? Really? Like anyone who's been through relationship hell (and we've heard about some of these through the years) she seems to be trying to believe that it isn't a mirage that will disappear.  In the course of  this song she has convinced herself at last that love is here to stay. "Mariachi" follows in the same vein, starting with their working relationship blossoming into love while Ani wonders "if it was just me?"
"Zoo" reflects Ani's weariness, I think, as she contemplates years of singing about things that haven't changed much. She sings about the mind-deadening effect of TV and consumerism and the effect on her mind. "I walk past my own self-loathing like I walk past animals in the zoo," she sings. She concludes that all you can do in the end is "pour your love into your children."  The next generation can continue the struggle.
"Imagine That" struck me as a strange song and I hadn't heard it in so long I had forgotten it. I was at a loss as to what to write down for title or even a lyric to search with at the time. As I read the lyrics I can see why—it is very stream-of-consciousness and reflects what comes to Ani's mind as she gets ready to perform. "Imagine that i'm on stage under a watchtower of punishing light…" I do sometimes wonder what it is like to be on tour and sing mostly the same songs night after night under the spotlights.
"Present/Infant " is a love song to her daughter, who has taught her to accept herself. If our daughters look like us and they're beautiful then maybe we always were, too.
"If you're not getting happier as you get older/Then you're fuckin' up," Ani sings at the beginning of  "If Yr Not." It reminds me of the song "Back Back Back" from To The Teeth,< where she admonishes someone to pay attention to the language they use in their mind because in their old age they will be stuck there. I also pondered that Ani wouldn't get away with some of the things she writes if she had gone the corporate music route all those years ago. They wouldn't have known how to produce and market her work.  I don't know what box they would have shoved her in but I'm glad she isn't there.
Ani remarked that in venues without a back entrance it kind of spoils the mystery of an encore as you crouch behind the curtain. So we guessed that the next song would be her last before the "surprise" encore.
The tempo and the crowd picked up with the title song , "Which Side Are You On?" A re-purposed pro-union song previously recorded by Pete Seeger, Ani calls us to decide which side we're on and get involved if we aren't already.  Early fans often talk about which songs sound most like old Ani and it is ironic that this is one of them, even if she didn't write the music.
Ani rounded out the show with encore performances of "Gravel," a long time favorite, and "Hypnotized," which soothed us into letting go of our time with Ani. "I had just enough sweetness to keep you hypnotized." Indeed.
For links to Ani DiFranco's music please visit her recording company, http://www.righteousbabe.com/
————————————————————————————————————————————
You may contact the reviewer, Tapati McDaniels, via Twitter: @tapati