[Article by Rea Rivera]
Francis Tapon's mother is from Chile and his father is from France. They met in San Francisco thanks to a slow elevator. His brother, Philippe Tapon, is the author of two novels: A Parisian from Kansas and The Mistress. Since writing rarely pays the bills, he is now a medical doctor. His family spoke Spanish at home, unless an English swear word was necessary.
Francis was born and raised in San Francisco, California where he attended the French American International School for 12 years. Native French teachers convinced him that France is the coolest country in the universe. He is fluent in English, French, and Spanish. He struggles with Italian, Portuguese, Slovenian, and Russian. If you point a gun to his head, he'll start speaking other languages too.
He earned a Religion Degree with honors from Amherst College, and wrote his thesis on the Bahá'í Faith and the Worldwide Church of God. After working for Hitachi in Latin America, he earned an MBA from Harvard Business School. After Harvard, he co-founded SIGHTech Vision Systems, a robotic vision company in Silicon Valley. Then he decided to change his life forever.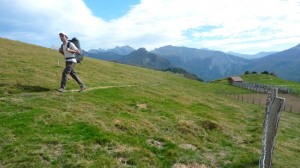 In 2001, he sold the little he had to hike the 3,000 km Appalachian Trail. Then, after consulting for Hitachi Data Systems, he visited all 25 countries in Eastern Europe in 2004. He consulted at Microsoft before hiking the 4,200 km Pacific Crest Trail in 2006. In 2007, he became the first person to do a round-trip on the Continental Divide Trail. This seven-month journey spanned 9,000 km. In 2008, he visited over 40 European countries. In 2009, he walked across Spain twice: once by traversing the Pyrenees from the Mediterranean Sea to the Atlantic Ocean, and then by hiking El Camino Santiago. In 2010-2011, he traveled in Eastern Europe and wrote The Hidden Europe: What Eastern Europeans Can Teach Us. He's backpacked over 20,000 kilometers (12,500 miles) and traveled to over 75 countries. However, he still has never owned a TV, chair, table, couch, bed, or rocket ship.
He is the author of Hike Your Own Hike: 7 Life Lessons from Backpacking Across America. He is donating half of his book royalty to the Triple Crown of thru-hiking-Appalachian Trail, Pacific Crest Trail, and Continental Divide Trail. The Hidden Europe: What Eastern Europeans Can Teach Us is his second book of his WanderLearn Series. In 2012, he plans to spend two years visiting every country in Africa and will write a book about that in 2015. His goal is to wander to all 193 countries of the world, see what we can learn from them, and share it with the world.
There is a variety of ways to learn more. Start with http://FrancisTapon.com. It has over 250 articles and hundreds of trip photos. Sign up for his newsletter to get the latest updates and special offer or previews. If you have questions or comments, follow the Forum link to see if someone has had a similar thought. If not, start a new topic. Francis will give a better answer there than if you write an email. You can also connect with him on Facebook or Twitter. He's also happy to receive hate email-it makes him laugh.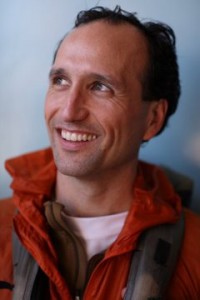 If you want to meet Francis in person, visit his website's Events page, which shows where he will be next. If you want him to give a fun and informative speech or workshop for your organization, then contact him via the web page. He also offers individual life coaching if you want to recalibrate your life. He hopes to inspire you to learn more about yourself and the world.
You can reach Rea Rivera at gone2thebeach26@gmail.com.