Precious Treasures from Grandie River by Wilton Broome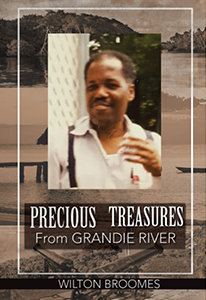 Precious Treasures from Grandie River by Wilton Broome is a fictional story about a family from Tobago. It goes through the life of Mickey and his friend when they find treasure at the Grandie River. The treasure becomes a blessing for their families and the story follows them through childhood to adult. This is an absolutely perfect book for teens and adults. I enjoyed it very much. One of the features I thought brilliant was the key in the back of the book translating the pidgin English to regular English so that the native English-speaker reader can understand. I am sure others will enjoy this as much as I have.
About the book, from the author: 
This book is a literary fiction whose setting began on the Caribbean island of Tobago, but was expanded to Europe and other parts of the world, to mimic the movements of the Caribbean peoples during the Colonial era and after the islands had gained their independence. The book contains elements of some real events, which might have been exaggerated, and were stitched together like the various pieces of fabrics in a quilted sheet in order to link together the discourse of the book. Where a portion of the book is similar to a real episode, the names of the characters have been changed, and the spellings of some of the characters and places in some conversations were intentionally misspelled in order to imitate the broken English that is commonly spoken in Trinidad and Tobago. The reader is advised not to try to associate any of the names of those characters and places to any real person or location they know, seeing that some of the real stories might not have been connected to each other, or might have been fictitious altogether and were used just to suit the narratives of this book. The work attempted to capture what life was like during the period which the book covers, and to promote national unity and racial harmony.
Precious Treasures from the Grandie River is available here from publisher Book Venture. 
Greyhound Therapy by J.R. Conway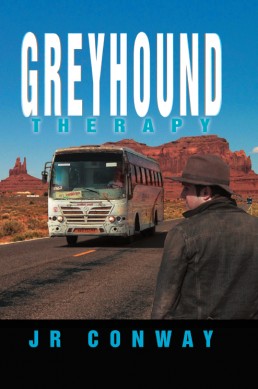 Greyhound Therapy is a suspense/thriller that definitely will keep your adrenaline pumping from the first page to the last. Sheriff Craig is the sheriff in Sweetwater County in Wyoming for nearly 20 years. Memorial Hospital is where people are held in detention lock up when they are deemed a danger to themselves or others. The problem is the lock up area can become overwhelmed when too many people are brought in. Then two men are brought in by the police department and Sheriff Craig is called. They put them in the same lock up room and are cuffed. However things go south quickly. Get a copy of Greyhound Therapy and find out how Sheriff Craig has to deal with the problems that have just begun. Really great book! I absolutely loved it!
About the book, from the author:
There is a practice sometimes used by under-funded law enforcement departments and medical facilities where troublemakers or unwanted people with mental illnesses are put on a bus out of town to become someone else's problem. This practice can go on for extended periods of time, the same people repeatedly getting kicked out of one county and into another.
Author JR Conway has written a book called Greyhound Therapy, which is what this practice of dumping undesirables into neighboring countries is called. The novel follows a county sheriff with a jurisdiction along an interstate, which like an artery is pumping criminals and mentally ill strangers into his community. Undermanned and overwhelmed, the sheriff is faced with an exploding population, inadequate facilities and law enforcement from other counties all the while sending more difficulties his way. Having to solve a murder that occurred in his jail, a wife who has been diagnosed with cancer and a continuous flow of transients, the sheriff must use all his ingenuity and problem solving ability as he deals with crime, personal struggles in his own life and carrying out his responsibilities to care for the transients.
This thrilling and touching novel shows that tragedy and adversity can bring people together in a common purpose of caring for what is truly important in our lives.
Greyhound Therapy is available from publisher Book Venture here. 
I Saw Leaves Last Night by Lisa Musall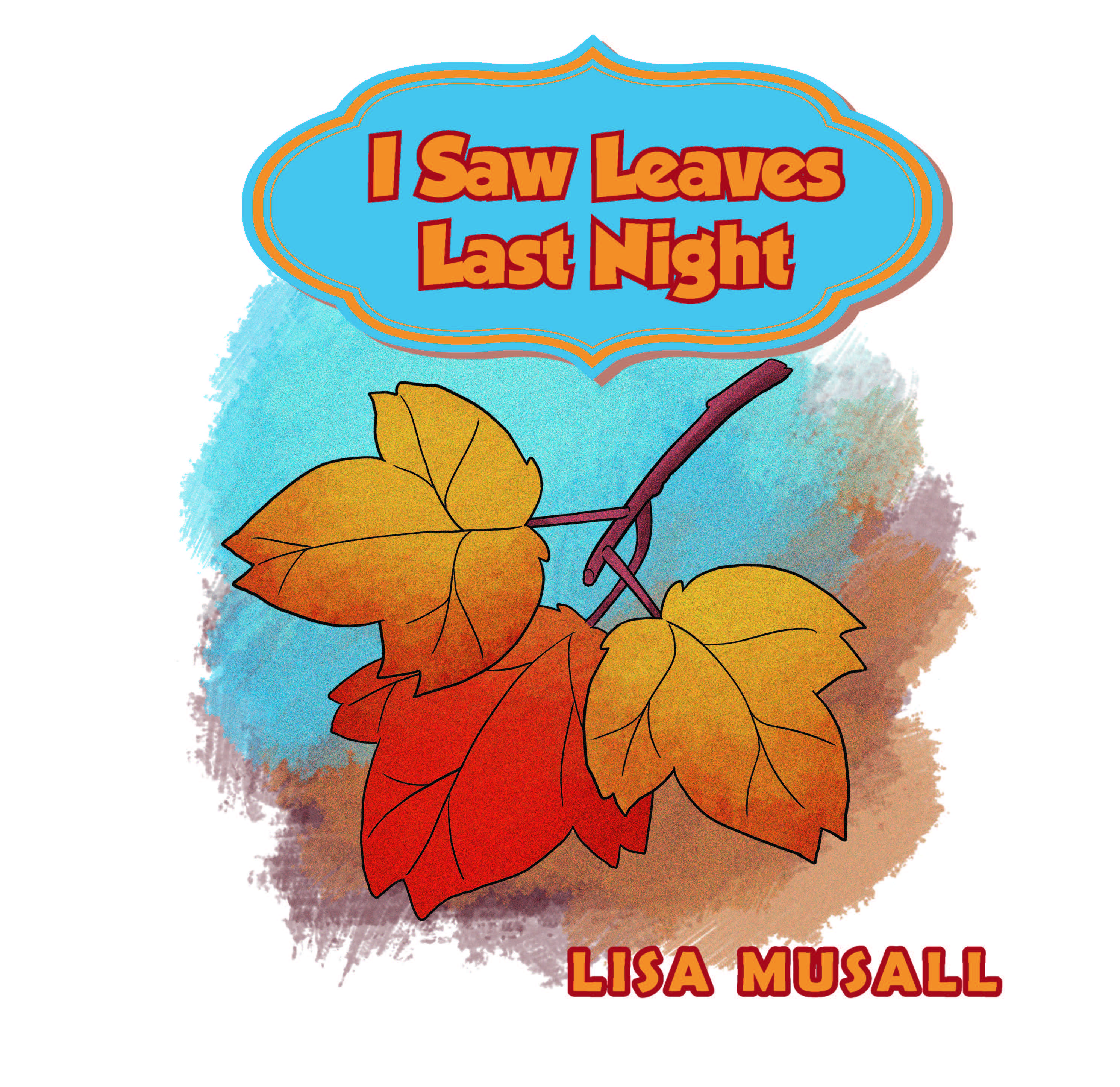 I Saw Leaves Last Night is a delightfully cute children's picture book. The story is about imagining fall leaves doing all kinds of fun things, dancing, singing, and other fun things. The pictures are bright and happy and will delight babies and small children. I enjoyed it very much.
About the author, from Lisa Musall: 
Lisa lives in a rural community in Western New York. She is a wife, mom, farmer and a full time school-based occupational therapist. In her free time, she helps her son show goats at the county fair. This is her first published book.