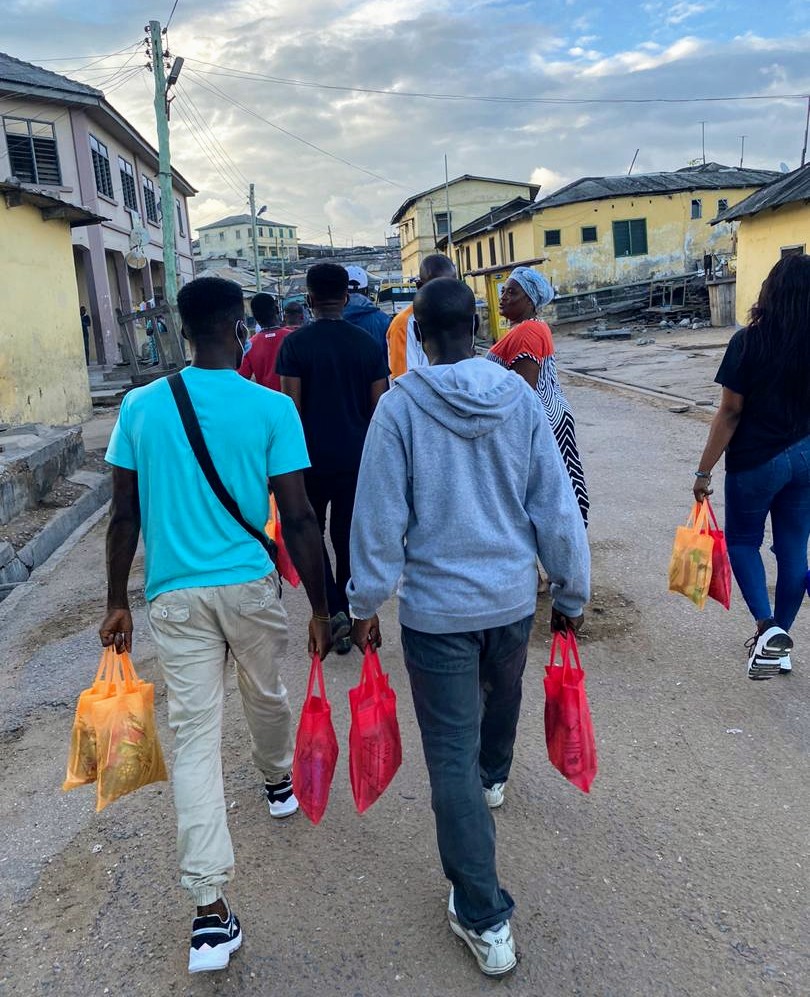 Article-Blog: TNN Triple Donation
In this article-blog, I bring to your heart-yearning seizure, brain-reading leisure and soul-absorbing pleasure with regard to an eye-witness experience and personal involvement with the Timmy Nation Network – TNN a youth dominated non-governmental, non-profit organization with membership of Fifty (50) plus in the south-west city of Takoradi at the heart of the Western Region of Ghana, West Africa. The formation of TNN about a decade ago, commenced like a virtual playground of young energetic individuals from different ethnic as well as religious background then to an actual platform of fellows with ambitions to make realistic impact in the lives of many with the metropolis of domicile, thus around Sekondi Trotro Station – STS (Commercial Mini Bus) area of Takoradi in the Western Region of Ghana, West Africa.
In retrospective reflections, the year 2015 marks my first ever encounter as solid participation with the TNN youthful crew-brand. Indeed, it's a movement of individuals with heart of entrepreneurial spirit and generous heart always ready to support the less fortunate in the modern society. Of course, the flashback worth-while outreach donation-move took place at the Egyam Orphan Home, which is situated at Egyam, a place dominated by the Ahanta tribe in the Western Region of Ghana. Some of the products donated at then included bags of rice, loaves of bread, soft drinks, kids candies/toffees, both bottled and sachet mineral water and a couple of other provisions to the Egyam Orphan Home. Quite remarkably, the members who were part and parcel of the maiden donation outreach have traveled to various cities of countries around the globe.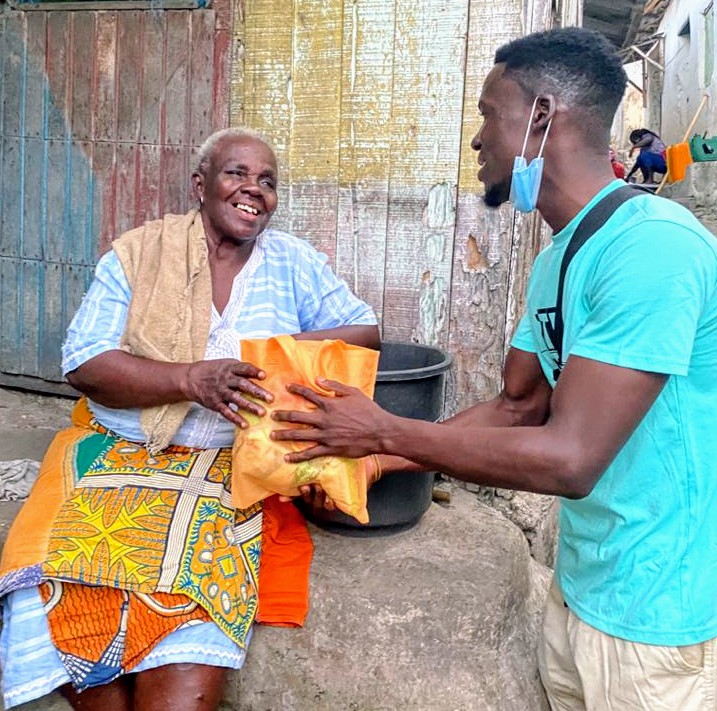 Fast forward to the present days and modern times, some weeks ago TNN crew led by its Founder, President and CEO in the personality of Mr. Timmy Amoako, an Entrepreneur and Small businesses owner, together with a host of other leading names and passionate as well as caring like-mind individuals donated sets of food items in bags to the old women whose lives have been highly affected by the lock-down and hardships of the fatal Corona Virus pandemic, thus the two notable coastal communities of New Takoradi and Anafo, Sekondi in the Western Region of Ghana. Well, whilst away at the perching-point habitat of Estate Top in Kasoa, Central Region of Ghana. I had virtual pictorial view of such significant move by the entire leadership and membership of Timmy Nation Network – TNN crew. In life, it quite obvious many of us go through personal challenges and difficulties which can affect our future plans it care is not taking every well. It crystal clear, some hardships of people may differ from person to person or place to place depending on the highness of its outlook in general or state of effect at stake. Well, this might be a revelational truth to those being victims of life in the face of natural disasters such as hurricane, cyclone, earth-quake, bush fires, flood and many others including past-times of Ebola, and even recent times of CoViD-19 pandemic. That means without people of giving hearts or willingness to offer helping and healing hands when it comes to compassion, many lives will pass away from the surface of the earth untimely. Of course, these make the works and efforts of Timmy Nation Network – TNN crew paramount to various communities locally as on regular basis seeks to connect with other philanthropic personalities and benevolent organizations globally.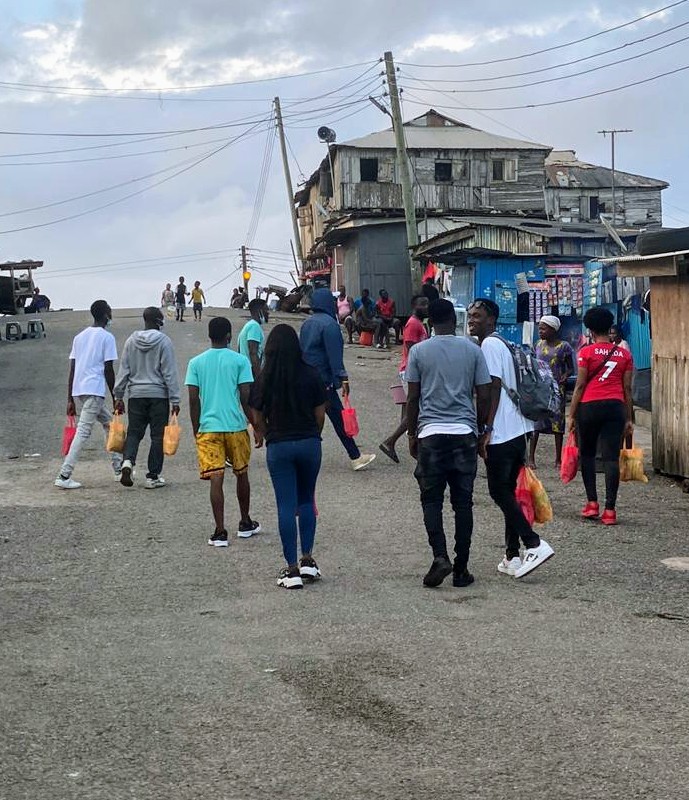 On Saturday,10th October,2020 around 4-am dawn-cast I embarked on irregular road trip which by divine care, safety and protection of God arrived at 9:50 am at a roadside alighting point, off the Liberation street, close to Kwame Nkrumah round-about and Asempa Hotel, then Embassy Hotel in Takoradi, Western Region of Ghana. Obviously, since some aspect of this Article-Blog #ArtiBlog is a mixed feeling of happenings, I hereby state that it's unforgettable rainy-day inland trip to the birth-place, primarily due to booking certainty as a means of making this writing fair and balance to readers like yourself. To the Subject-Matter and focus of this publication, TNN group boarded mini-bus at 4:20 pm and packed the two big bags containing packages of food-stuffs and addition of nose-masks. Time-wise, at 4:40 pm we alighted and paid a courtesy call on the Assemblyman in the person of Honourable Abdul Baba Salami, in charge of Yensudo Electoral Area at Anafo suburban community within Sekondi, the sister city of Takoradi, Western Region of Ghana. We met him alongside his Unit Committee members namely Mr. Francis Quayson, Madam Esther Solomon and the Unit Committee Chairman, Mr. Ebenezer Obeng. After our purposeful interaction, he led us to do deliveries of the food-stuffs in bags of different colours, thus being our main motive of the outreach donation program. From house to house, door to door we reached out with compassionate hearts and helping hands of giving to the old women between the ages of 70 years and above. Indeed, those in dare need of support as relief to them due to adverse effect, coupled with the hardship conditions and circumstance of Corona Virus – CV pandemic. With oneness of heart, solid cooperation in togetherness and mutual conducts led by the TNN Founder, President and CEO in the person of Mr. Timmy Amoako, we walked ups and downs of hills, out and about the neighbourhood as well as backyard and background of mostly nucleated settlements in a bid to show relief-love to the old woman, mothers in this chosen poverty stricken community of Anafo at Sekondi in the Western Region of Ghana, West Africa. It's exactly 6:50 pm when the entire giving outreach came to completion together with the hard-working supportive figures such as Mr. Leonardo Mensah, Mr. Prince Amartey Laryea, Mr. Nana Kofi Amoah, Mr. Emmanuel Attabra, Mr. Mohammed Iddrisu, Mr. Benjamin Aidoo Mensah, Mr. Nana Kweku Ayeh and Mr. Collins Adjei Assabil. In fact, most of the listed names and even others not mentioned in this publication played a vital role, besides contributed as well participated immensely in ensuring the success of this outreach donation at the Anafo suburban community of Sekondi, Western Region of Ghana. However, without mincing words in any shadow of doubts, some TNN ladies of valour and substance also did remarkably well through-out this outreach donation endeavour, even some behind the scenes directives and counsels became so significant at the long run. Factually, for the urgency of Timmy Nation Network – TNN records, the lead Patron and Sponsor for this particular outreach donation was made possible by Madam Augustina Mensah and her Auntie in Germany.(Deutschland). At 7:10 pm, we boarded commercial mini-bus to Takoradi, where we climaxed the evening with a round-table meeting discourse and dinner celebration marking the TNN Founder's birthday, at Han Palace Chinese Restaurant located exclusively at Beach Road in Takoradi, Western Region of Ghana, West Africa.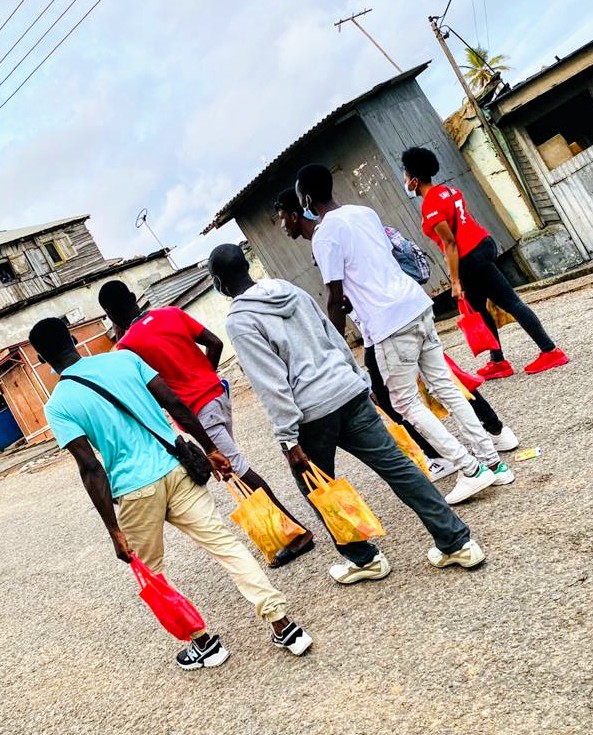 Beloved figure, as you complete reading this publication – If you're Philanthropist, Benevolent and Generous personality, Donor, Entrepreneur or Business figure with heart of giving in same gesture to the human society. hence would like to Partner or be a Patron of TNN, then on behalf of Timmy Nation Network – TNN competent Executive Leaders and committed Board Members, we welcome you onboard. Please, feel free to join our Whats-App Group-Platform: https://chat.whatsapp.com/BmHiY7lXK3F5Me20QGrfc0 Better-Still, Send Email with Subject: Patron, Partner, and Donor Application to our man in charge of Communications, Media and Public Relations via: ikeboatofficial@gmail.com
On behalf of TNN Leadership, we are always ready to welcome your Fund Donation Support towards our next outreach programs, projects and educational initiative in Ghana and other parts of the globe.
Thanks For Reading.
TNN Triple Donation – Article-Blog Written By Ike Boat
For Synchronized Chaos International Magazine – SCIM
Whats-App: +233267117700, Direct-Calls: +233552477676