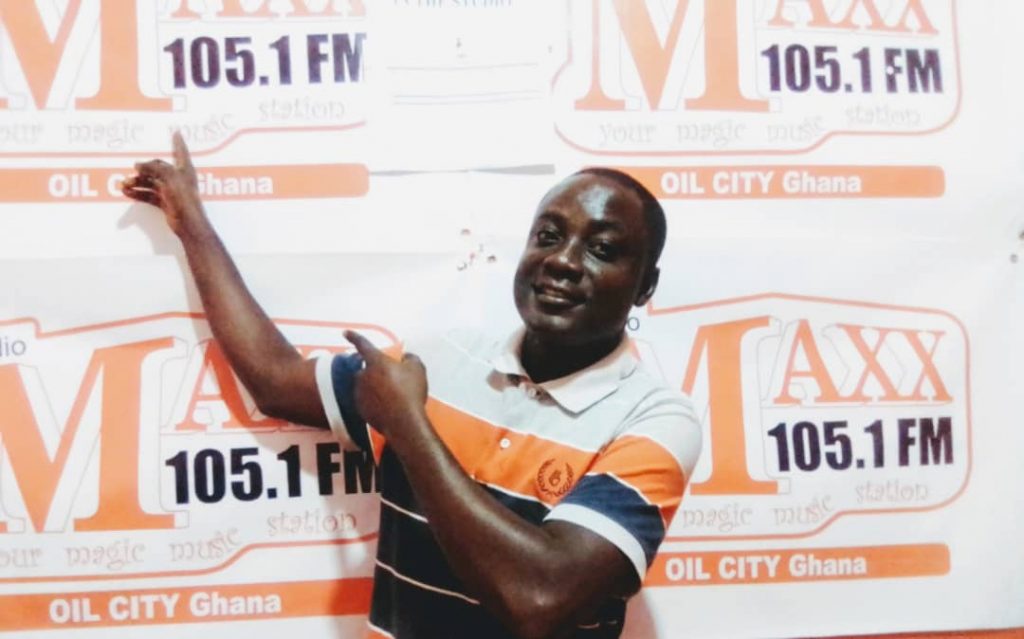 Article Title (AT) Blog: My TREE
Hello distinguished discerning reader and world-class audience of all walks of live. It affords me much pleasure and am privileged as always to pen-down, besides type-write to your heart-yearning and soul-seeking readiness to grasp as well absorb what's largely centered on certain realities of life in Ghana coupled with unfolding current trends on the continent of Africa general. This Art-Blog titled 'My TREE' is a unique abbreviation else acronym you will most definitely fathom as you keep reading toward the tail-end completion. Of course, in the study of Agriculture or Science as a subject, one will learn that Tree has it branches and parts which makes it withstand some climatic conditions or natural occurrences of events. That means each part, function well to sustain the other, thus roots, leaves plus others known to you.
Well, in life it always good and essential to reconnect with your root or origin where you started or gained some basic skills or know-how in ensuring one's success or progress on daily basis. In fact, as an Artist growing up on the suburban street of Amanful West in Takoradi seemingly heart and soul of the Western Region, Ghana in West Africa. Well, to share the Slogan, Mantra or Motto Best come West is a mere notion or just a statement to entice those novice ordinary people across the length and breadth of Ghana. Maybe, just a means to win their minds to come and stay in this part of the country where nothing seems to work better for the average youth with some exceptional artistic talents, when it comes to music, movie or poetry just to mention but a few. However, on flashback about Amanful West its influences of both the negative and positive is like the Dry-Cell battery which functions to make difference and work on the light-bulb. Child-hood days come with the nostalgic feelings indeed!  Now, again to dwell on the TREE – then, it's like climbing to pluck a ripe Mango, Coconut or Orange whether at someone's backyard garden or the newly constructed building site with permit to start a foundation of the multi-purpose mansion. Believe you me, the ups and downs  of life in general is like hurdles in this race associated or related to humanity.
Aside, crystal clear some acts, I've unforgettable and indelible marks on one's membrane. It's quite compelling, the decision to write and share this article-blog came as a bolt from the blues whilst seated in the broadcasting studio of Radio Maxx 105.1 FM, thus monitoring by listening through discerning ears in the morning around 7am as Sir Philip K. Ampofo, Anchors Joy 99.7 FM – Super Morning Show – SMS, thus precisely on 16th October, 2020. Indeed, staring at him reveals extreme professionalism in the main-stream broadcast media as his cadence on microphone eloquently delivers to the hearing organs of listeners. Indeed, that very faithful day it's divine bliss moment as I witnessed and contributed airing messages to the Dawn Devotional Program – DDP dubbed Maxx Morning Bells – MMB hosted by Pastor Alexander N. Sackey, also the Programs Manager #PM of Radio Maxx 105.1 FM, the Founder and Leader of Royal Impact International Ministries – RIIM in Takoradi, Western Region of Ghana. Since this article-blog brings to bear the virtual and actual, direct and indirect, involvement and engagement as in contribution on the programs of Radio Maxx 105.1 FM then let me take you on a memory-lane ride in relation to how My TREE of passion for the sweet orange kept growing. It's about a decade plus ago, when walking up and down the hills as in the steep-slope of Bankyease where it's first located, thus early days in the Western broadcasting industry. Special sincere thanks to one of my numerous fathers in faith Reverend Nyameyekese Wirekuwho discovered and believed the talent in me, thus made me introduce his program dubbed Power Word Of Jesus broadcast. Initially, he scripted the introduction for me on paper in order to inform listeners very well, Thus, it reads "Good Evening listeners, Welcome to Power Word of Jesus Broadcast with Reverend Nyameyekese Wireku".
That's immediately after the signature-tune we recorded has been played by Pastor Alexander N. Sackey via the broadcasting computer close by the console. Graciously, it's all new blissful experience for me! This went on so many months and with time I mastered courage as well matured in the broadcasting process. In fact, then being a rededicated and committed believer in the Christendom.   When years passed and there's changed of its broadcast locale to the top-floor of Ajumakoman Printing Press, close to ICGC-King's Temple, off the Takoradi to Sekondi road, Western Region of Ghana. It's another refreshing moment with a thankful heart when presenter-broadcaster Sir Kwadwo A. Boakye #KAB interviewed me on his program in relation to Spoken-Word poetry and the internationally recognized awards won. With this, I say Thank You to the man KAB for short. Lo, I remember reading listeners message-submission on such an interactive weekend show. Indeed, it's quite memorable! Factually, there are several and series of programs as well as activities with multiple radio stations in Ghana as whole but this article-blog is primarily, aside particularly centered on the Orange Broadcasting Brand #OBB as I prefer to address it i.e. (Radio Maxx 105.1 FM).
Lest I forget, its broadcast-transmission move to the Adom House, opposite the NIB Bank off the Kofi Annan street, close to the Quarters of Takoradi is also worthy to remember as it helped clients and customers within the city to have easy access to do business with the radio station. Obviously, I had series of visitation to the leaders I have known with the radio station for so many years all as a means to acquire knowledge and techniques in the broadcasting industry. Well, reader in order not to make you feel bored and never make this article-blog verbose then let me hereby unfold the literal meaning of what I described as My TREE. To be specific, precise and concise, the T – stands for Terrific, R – stands for Radio, E – stands for Engagement and next E – stands for Experience. Besides, come to think of it the tree bears sweet taste of Orange and I creatively make the following out of ORANGE, O = Oral, R = Reliable, A = Advertisement, N = Network, G = Gospel, E = Edutainment. But indeed, orange is the brand logo-colour which I believe about 80 percent of world's population takes in sweet orange. In order not to forget, per different research conducted Radio Maxx 105.1 FM is one of the first private media establishment which commenced broadcast of Voice Of America – VOA programs within its catchment areas of the Western Region, Ghana. Of course, some being quite informative, interactive and educative. Without mincing words, many are those who have climbed, plucked and benefited from the Orange TREE as itprovided energizing vitamins towards ensuring vein-boosting factors in the broadcasting spheres of Western Region of Ghana and beyond. Indeed, the following professionals are worthy to mention in relation to Orange TREE figures: Ina-Thalia Quansah, Kojo Amoako Nzoley (De Nzolipop), Agyekum Gyimah (Mr.Skinny), Nana Quasi Wusu (PM De Finest), Godfrey Ainoo (Champ), Joe Kumi, just to mention a few.
In fact, the current crop of professionals making solid contributions to the Orange TREE is so paramount, namely Dessy Fayden (Maxx Over-Drive – MOD Host), Henry Aggrey – MC Clenzy (Maxx House Party – Host), Prince K. Cobbinah – DJ.PKC, Kendrick (Maxx Metro Mix – MMM Host), DJ Assabir, Gabi Ampiah, Ebenezer Eshun all ably play role as part of the workforce in the Orange Broadcasting Brand #OBB. Just by the way, in time past Radio Maxx 105.1 FM went into management agreement and partnership in relation to beneficial mutuality with different media brand, but it's now a solid sole broadcaster and still making impact in the urban broadcasting spheres of Ghana.
Well, it must be stated emphatically that over the years Radio Maxx 105.1 FM or the Orange Broadcasting Brand #OBB has tremendously contributed with respect to its social charitable responsibility to the society by organizing annually what's known as Maxx Orange Kitchen – MOK by means of serving the less- fortunate in terms of street kids and needy people with food of all kinds at various locations with its catchment areas. Lest I forget or in order not to skip the memory some On-Air Personalities such as Maame Esi Senyiwah and Nana Adjoa readily comes on mind as the females I heard multiple times on the airwaves of Radio Maxx 105.1 FM, hitherto. Oh, yes! This TREE has bearded so many fruits and the Orange still significantly outstanding in both local and global broadcasting industries.
Last but not least, with respect to one-on-one conversation with the Founder, Owner and CEO himself Sir Maxwell O. Ahenkorah, an Entrepreneur and multi-businessman – I learnt that 5th November every year marks Radio Maxx 105.1 FM anniversary and this year 2020, the Orange Broadcasting Brand #OBB turns Eighteen (18) years. Wow, that's the required legal age of every individual to be part of a country's decision-making process even when it comes to voting in an election as this year 2020 also marks the presidential and parliamentary or senate general elections in Ghana and USA respectively. As you're about to finish reading this My TREE Article-Blog, if you're a Musician, Journalist, Actor or generally an individual in the Arts industry and would like to do business as in promoting your products, events etc… Better-still, associate and connect with the Management or Leadership of Radio Maxx 105.1 FM in Takoradi, Western Region of Ghana, West : +233 243734791 – However, in case you're planning a Special African Tour #SAT especially to Ghana and you need radio related engagement or involvement, you're free to send Email via: ikeboatofficial@gmail.com or ikeonmic@aol.com respectively.
Thank You So Much For Making Time To Read MY TREE.
Ike Boat
Synchronized Chaos International Magazine
SCIM Regular Contributor
African Ambassador & Representative
Creative Content Assistant #SocialMedia
Phone: +233 267117700, +233 552477676