A Long and Winding Trip 2020
By:  Norman J. Olson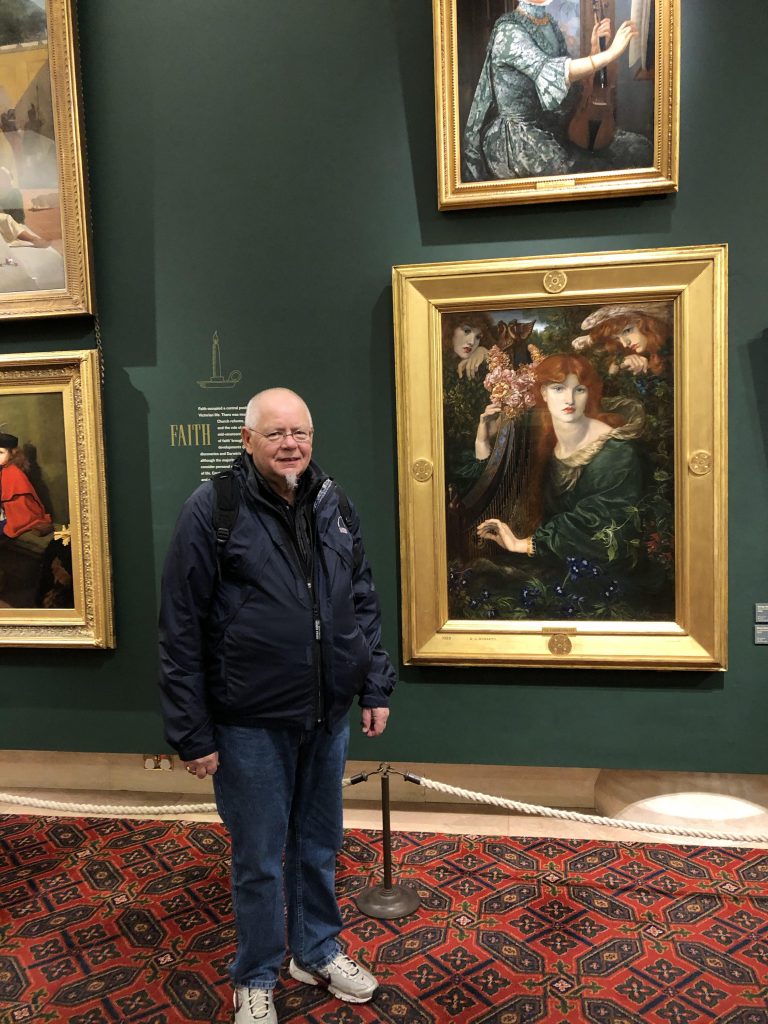 January 10, 2020, was a Friday… we fly on employee passes… if you love to travel but do not have any money, I suggest getting a job at an airline… usually travel benefits are terrific while you are working and at most airlines, 10 years on the job and achievement of a ripe old age can get you retirement flight benefits for life… often these retirement benefits are not quite as good as the flight benefits of active employees, but they are still very good and can make travel opportunities available far beyond what most people dream of… the downside is that you usually have to travel last minute and you only go if there are empty seats, so, since the airlines have gotten really good at filling every seat, it requires some flexibility and willingness to dig to find routings that work to some destinations… the upside, besides cheap travel, is that working for the airlines can be a lot of fun… there are a lot of people there just for the travel benefits which makes a fun and travel savvy set of coworkers… if you work on the ramp (where the airplanes are parked) you get a lot of good exercise stacking and handling bags, backing out planes, moving ground equipment, etc… and you get to work outdoors which some people really like… mostly it is cool to work around the planes… if you like machines, they are so big and such amazing feats of engineering, that just to walk around them or climb into the cargo bin, or stop your tug while a huge double deck airbus crosses your path, is pretty much a gas…
I worked for the airlines, nights and weekends back in the early 2000s while attending grad school (as an older nontraditional student) and my wife worked for the airlines until her retirement a few years ago… so, we now have super cool retirement passes for flying… I have worked lots of jobs in my life but none that was as cool as loading bags for the airline… I never minded the cold or the rain and snow, the exercise had me fit and the people I worked with were very special…
anyway, Mary and I learned at the end of last year that some friends of ours would be in Maui for a week in January… they invited us to join them… so, we caught a flight to Las Vegas on January 10… Hawaii is not an easy place to get to during the winter, but we found a routing through Vegas that had plenty of seats to Maui… so, we spent the weekend in Vegas doing our usual, Mary gambled and I spent my time hanging out with my drawing board… we had free rooms at some nice Vegas hotels due to Mary's gambling exploits, so we ate some buffets and stayed in luxurious rooms first looking out over the swimming pool and the Las Vegas Strip and then looking out over a golf course… then, on January 14, we caught an early morning flight to Maui… we were planning to meet our friends who were coming in from the east coast via Dallas/Fort Worth… and our friend's sister coming in from China via Honolulu…
so, we were sitting in Starbucks which is the only restaurant type place outside security in the Maui airport and Mary said, "see that girl? I think that is the sister…" we had never met the sister but Mary walked over and talked to her and indeed it was the right person, so we had a nice visit waiting for the others to arrive… when they got there, we had a great reunion, since we had not seen them for a while, with lots of hugs, they really are great friends…
they then rented a big SUV and we drove to Kehie where they had reserved a lovely two bedroom condo for the week looking out on Kalama park which is a narrow strip of grass and trees maybe a block wide that runs out to a rocky beach… so we had a fine view of the ocean and the spectacular Maui sunsets from our balcony… although the first night, we walked across the street to the park and sat on a bench while the sky got all fiery and the orange sun settled into the Pacific Ocean…
the next day we tried to drive to Hana but it was raining and part of the southern road had washed out so we turned back… Hana is entirely around the back side of Maui from the only real city on the island which is Kahului…the 10,000 foot volcano Haleakala is between Kahului and Hana and the road that runs around the base of the mountain is rustic, one lane and not an easy drive…
the next day we went to Kaanapali beach, one of the premier beaches in the world which was about an hour drive away… it was windy with intermittent rain but Mary and I sat in some beach chairs under a palm tree and watched the young people play in the surf and snorkel… the misty rain did not seem to be much of a problem as the wind would blow the clouds away and a warm sun would come out between mists… and we saw lots of the famous Hawaiian rainbows!!
from our condo, we had nice walks through the village of Kehei which has lots of restaurants and coffee places… the houses on the ocean are huge multimillion dollar mansions, and I believe that even the more modest houses a ways from the ocean are quite valuable… but it was interesting to walk around the neighborhoods and rest in the park while we watched the surf lessons going on just out from the one sandy stretch of the beach in Kalama park… one day while we were sitting there watching the surf lessons, a guy took a dog out on a surf board… the dog was wearing a doggy life vest, but seemed perfectly at home on the surf board as the blond dude paddled out and then expertly surfed in with the dog standing on the front of the board… on one of his trips in, he did a handstand for those of us watching as he surfed in with the dog on the front of the board… pretty cool to see a real life Surfer Joe LOL…
so, the next day our friends decided to try the Hana Road again because we had all heard about what a beautiful drive it was… so this time we went around the north side of Haleakala which is rain forest jungle and true to form, it rained part of the way… we stopped at one point at a tin roofed shack that was selling bbq made there on a wood fire… it was delicious to eat sitting on a picnic table while rain poured down on the tin roof… and chickens were scratching in the mud at our feet… driving on, we stopped to walk in a park and look at the towering white and multicolored trees and the flowering bushes… as we were following the path that ran along a little mountain river, under the jungle of huge trees, a wild pig trotted out to the path to have a look at us… found that we were not very interesting and walked over to a rotted log by the river where I think he was rooting for grubs…
we made it to Hana but did not linger as we wanted to get through the challenging southern road around the mountain before dark… this road was badly damaged by an earthquake a few years ago and in some places is little more than a path… but it was open, so we headed out… there is less jungle on that side of the mountain, but we saw more gorgeous waterfalls, one multi-tiered with curtains of water falling into the pool by the road… and then the road was high with wide views of cliffs and the sea on our left and the vast slopes of the mountain to the right… there were herds of cattle wandering on the road and the slopes which seemed to be mostly grassland… and thanks to the skill of our friend who drove and the fact that he had the foresight to rent an all terrain truck type vehicle, we were able to enjoy all of the wonderful scenery of the rugged Hana road without mishap… we came across a park on our way back to Kehei dedicated to the important Chinese historical figure Sun Yat Sen… which our Chinese friends were very excited to see and they told us all about Sun Yat Sen…
the next day, our friends had booked a snorkeling tour, so we took the city bus to the port of Maalaea where we booked a whale watching boat ride… this is the time of year when gigantic humpback whales are plentiful in the waters all around Maui, so we did the boat tour for a couple of hours before sunset… we saw many many enormous grey/black whales breeching out of the water, diving with their vast flukes on display and rolling around on the surface… we saw mother whales with their babies… it was all very cool to see with the cliffs of that part of Maui in the background and at the end, another spectacular sunset… then we met up with our friends for a great dinner at a sushi restaurant in Kahului… on the 21st of January, we said goodbye to our friends when they dropped us at the airport for a 4 pm flight to Seattle… we spent the night in Seattle and the next morning flew home, back to the ice and snow of Minnesota winter… our overall impression of Maui was that it had a very small town feel… Kahului is not a very big city and the other towns on the island are all small… away from towns, it is surprising how much of the island is rural, undeveloped farm fields and on the north slope of Haleakala, jungle, on the south slope cattle ranches… it was very relaxed and laid back with wild chickens underfoot at any of the many open air restaurants and bars…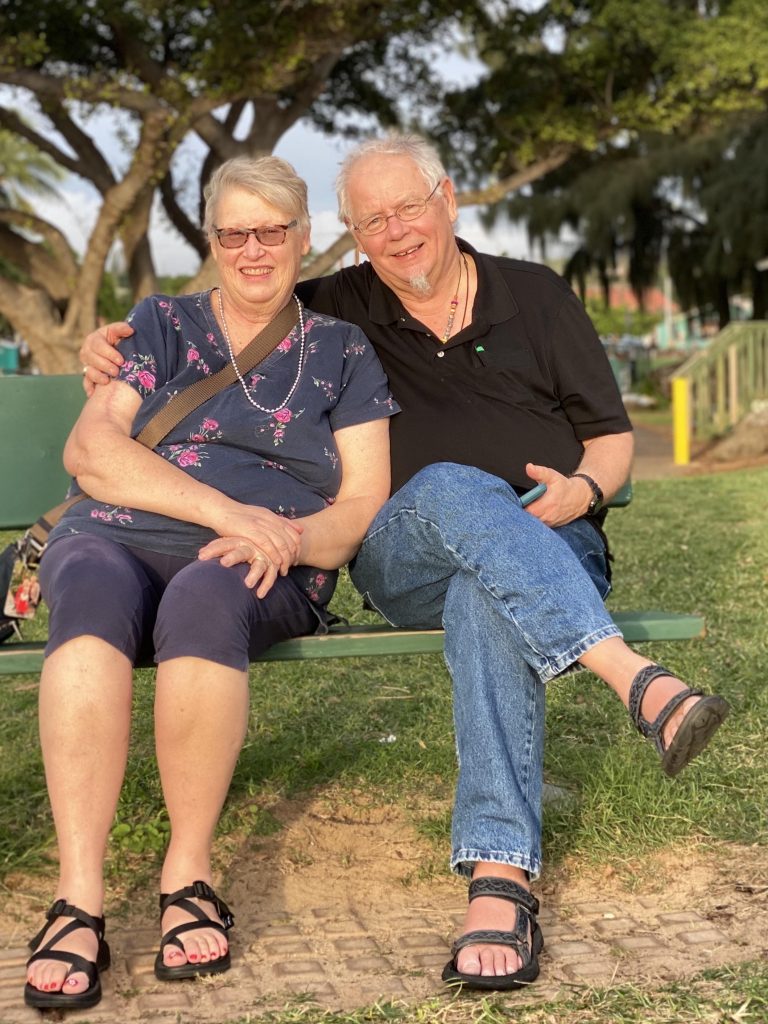 so, we were home for a few days and decided to go to London as we have done for several years now in January… we actually planned the trip in two days and left on the nonstop from MSP to London Heathrow on the evening of Saturday February 1… Mary loves the London plays and I love the museums, so we saw a different West End musical every evening and spent our days in art museums… although it is chilly and rainy in London at that time of year, it is warm compared to Minnesota and the weather seems to keep the crowds down a bit… in summer, central London can get so crowded that it is really not much fun… we stayed in an area we had not stayed in before, at a small hotel on Seven Sisters Road across from Finsbury Park… I wanted to try the hotel because it was said to have a great full English breakfast, comfortable beds and was only a block from the Piccadilly line subway, which runs 24/7 every few minutes to Leicester Square where the theaters are and which is a few blocks from the national gallery… and also on the Victoria line which goes to Pimlico, a few blocks from the Tate… we spent two days in the National Gallery focusing on Bronzino's amazing Allegory, a long time favorite of mine and of course, looking at the Leonardo, Titian and Raphael paintings… which make me wonder how presumptuous it is for me to even pick up a brush when I see the miracles those guys made with paint on a surface… I also spent a lot of time looking at landscapes which have been occupying my own work somewhat of late…
at the Tate, I looked at the Francis Bacon "three studies for figures at the base of a crucifixion"… Bacon was a wonderful painter and his style of spontaneous rapid execution is a technical wonder to me… plus I love his odd iconography, one of the few twentieth century painters I really care about… and of course, I looked at my favorite pre-Raphaelites in the Victorian room… which include a gorgeous Rossetti (Proserpine, a lovely portrait of his girlfriend, Mrs. Jane Morris) which is unfortunately hung so high and at such a bad angle to the light that you cannot see it except from entirely across the room and from that distance, the subtlety of the detail that I love to see is all lost… we wandered around St. Paul's Cathederal one day and went to the Guildhall gallery to see another Rossetti which is perfectly hung and so, I could study every detail… we spent one day making a quick train trip to Oxford to see the pre-Raphaelite murals in the Old Library… these murals were painted directly on a surface that was not properly prepared (the pre-Raphaelites were not muralists) so they deteriorated rapidly and now, although they have been restored, there is not a lot that can be seen… still, the painting of these murals, especially by Rossetti, Burne Jones and William Morris as well as some lesser artists was a vital chapter in pre-Raphaelite history and I have read so much about the event that I wanted to try and see the murals… so, we went to the main Oxford University art museum, the Ashmolean to see their collection of pre-Raphaelite art and there I asked for directions to the Oxford Union which I had read was now known as the Old Library… the information guy had never heard of it, but looked on line and found directions… I had looked and looked but had not been able to find directions on line… so, we followed his directions which brought us to a wall with a wrought iron gate with a coded lock… a sign said the Old Library was on the other side of the gate… so we waited until a student punched in the code and followed the student through the gate… when we got to the Old Library, we found that nonstudents could indeed go in and look at the murals, but would have to pay three pounds (about four dollars) each, so we paid up and went in… the building is three stories tall with a narrow balcony running around one story up… its footprint is maybe thirty by sixty feet… the walls are all shelves with floor to ceiling books… at the top of the second story is a slanting wall up to an arched ceiling… the slanting wall is where the murals are and the arched ceiling is covered with a leaf design by William Morris… it was so cool to see the actual paintings and to think of all the stories I have read about how this was where Rossetti first met Jane Burden who became the love of his life, his favorite model and part of his ménage a trois with William Morris… where Burne Jones and Rossetti cemented their friendship doing work funded by John Ruskin… well… at the time of our visit, the Old Library was full of students sitting in easy chairs and at tables on the ground floor reading and studying… so, it is a space still in use… from the balcony, I had a close up look at the bottom of the murals so could see exactly what was going on technically…
another day, we walked through St. James park to Buckingham Palace… we stopped at the ornate gate and looked through the bars at the famous guards with their big hats… although, there were also real guards with machine guns by the entry gate… where VIPs came and went… St. James park has a small pond with ducks, some odd looking geese and lots of people strolling along the asphalt path… it was very pleasant to sit for a while in the slightly warm sun and people watch…
in the evening, we would go to a play… Mary loves musical theater, so we saw lots of musicals including The Waitress, 9 to 5, School of Rock, Come From Away, and &Juliet all of which were within walking distance of Leicester square… we would have a nice dinner someplace before the play… we worked up a good appetite walking all day and were ready to sit someplace and eat before the play… London used to be a place where decent food was virtually impossible to find but that has changed much since our first visit in 1972 and now there is great food of every kind everywhere… we had an especially memorable meal in a Greek restaurant on The Strand just a block from one of our theaters… we did not know what everything was, but it was all delicious… the plays were all fun and interesting… for School of Rock, we wound up with tickets in the very front row and during the performance of one of the rock numbers, the "rock star" character, dressed like Axel Rose, came on his knees and sang the sexy part of his song to Mary which was fun and funny, especially when he winked and cocked his finger at her before jumping up and getting on with the act… one day we had a nice walk in Finbury park and another day we walked along the Thames from Millbank to the Houses of Parliament… at night after he plays, we would walk from the theater to the nearest tube stop… London is a great city for walking around as there is old and interesting architecture everywhere and lots of interesting shops to look at… we also rode some buses to some of our destinations and so got to see various London neighborhoods we passed through…
On Saturday, February 8, we took the Victoria line to the Victoria Station stop, got a bus at Victoria Coach station at about ten am and headed for Amsterdam… after being shuttled through the tunnel under the Channel with only minimal boarder checks, we were in France… it was a rainy day so the flat fields of Flanders were lovely and misty with neat farm houses and small towns… from Calais, we headed north passing Ghent in the afternoon and Antwerp in the evening… by the time we got to Rotterdam it was dark and we rolled into Amsterdam Sloterdijk station at about ten pm… we figured out their fully automated station and got a train for Schiphol Airport… I had found a really nice hotel with a shuttle, so we spent the night in style in a suite looking over the airport and the next morning took the shuttle back to Schiphol… we then caught a direct flight to MSP… and home…
we got home on February 9, and left again on February 12, for a visit to our daughter in Southern California… for our grandson's birthday… we watched an archery meet, soccer games and volleyball games featuring our wonderful grandkids and enjoyed spending time with our daughter and her husband… Mary has gotten to enjoy being away from Minnesota during some of our long cold winter, so she stayed in California for another week of sunshine and grandkids… I love visiting the kids and grandkids and really have enjoyed all the travel, but was really glad to get home a couple days ago to get my snow shovel out and get some things done around the house that I just have not had time for this year so far… so, on Tuesday, February 18, I caught the Metrolink train in Rialto, made it to Union Station and then on the Flyaway bus to LAX… it was evening, and the traffic was light, so the bus ride from Union Station to the airport was relatively quick, about 35 minutes… from the bus down the 110, it is always interesting to see the lights of Los Angeles, the buildings of USC, the wide rivers of automobiles at all hours of the night and day on the freeways of central Los Angeles, the high bridge over several layers of freeway where the 110 meets the 105 and after the residential area of Inglewood, the vast and busy runways of LAX.. I caught the red eye at midnight and was on the ground in Minnesota Tuesday morning to catch the bus from MSP home at about 6 am… it had been a great series of travels from the warm misty rain of Maui to the glorious art museums and rainy streets of London and then the warm sun of Southern California… but actually Tuesday morning, it felt good to have my snow shovel back in my hands and to get the snow cleared from my driveway and walk to my exacting standards… LOL… future travel plans??? well, we have a wedding in March in Puerto Vallarta, but other than that nothing planned… although there are some really good interline rates on cruises with the corona virus scare, so who knows???
Memory of the Road to Hana, January 2020
brown cows on a green
volcanic slope down to
cliffs
and the impossibly blue
Pacific ocean
sparkling in the sun…
learning some history of
the great
and beautiful
people of China, and hoping
the big Ford does
not get stuck in the mud
or fall into
a ravine…
and yes, the waterfalls are
like misty eyed angels
dancing on the rocks…
London 2020
we walk
with our warm jackets
through the new entry to
the National Gallery where
the security guard
decides I am not
a threat… we walk
into rooms of walls covered
with painted images that
I learned to love
as a child looking at
pictures in a book…
my eyes are dazzled by
Bronzino's twisty allegory
with a blue
like the sky over
Haleakala on
a sunny day…
Travel
travelling has taught me
the simple truth that
people are my brothers and
sisters
everywhere…
we all have our loves and our babies,
our frailty, our
strength and our mortality…
technology, religion, nationalism, money or politics
can only defeat our love for each other
and destroy our lovely planet
if we allow them to…
barriers between us
become small when we practice
simple
peace and tolerance, make
art
and love instead of war
and
use our fighting spirit and our fanaticism
to make war against
war, disease, poverty, racism, nationalism and
intolerance…
like a free thinking Victorian, I believe
that heaven or hell are
ours to make… right here,
right
now
and we carry the souls of
our brothers and
sisters
in our
hands and in our hearts…