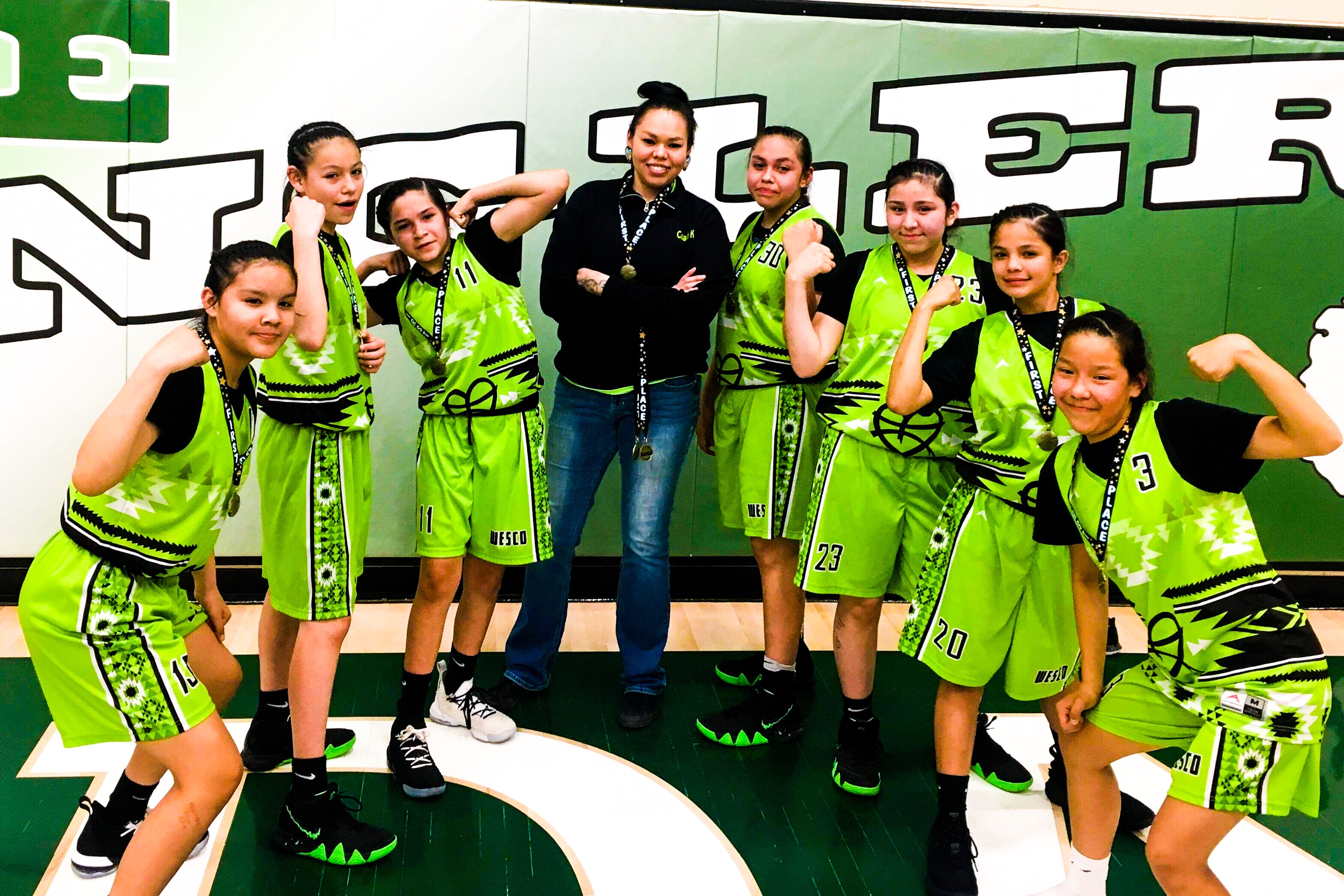 Upon graduating Central Wyoming College in Riverton in 2014, I sort of veered off as to what my "purpose" was. I can recall the Native American community being full supporters at each of our home basketball games. At that time I hadn't never set foot on a reservation so I just assumed that they didn't have anything better to do. Upon moving back to Wyoming from Louisiana at the beginning of the summer of 2017 I posted on Facebook that I would be interested in training the youth in the area because I didn't know of anyone fulfilling those needs. One mother by the name of April Goggles gave me a chance to train her son Daniel C'Hair. Daniel is a Northern Arapahoe Indian. We didn't have a gym, we didn't have equipment and we didn't have any idea the impact that one video of me training him would do. I posted Daniel's workout and it drew the interest of more Native Americans. Ultimately, I was grateful to have access to a gym actually on the Reservation. It was my first time on an actual reservation. I personally didn't know they existed because coming from a decent sized city they aren't seen, heard from, nor talked about.
The numbers started off really high because the kids in the area don't have much to do in the summer time. They heard a basketball bouncing and poured into the gym. The training is rigorous and challenging though so I weeded them out pretty quick. Many Native Americans don't show tremendous work ethic in sports and I think it's due to their natural abilities to go out into their respective fields of competition and succeed. They usually aren't tested until later on in life. My training program is designed to instill discipline , respect , consistency and commitment through sports training.  I teach many life lessons through the drills we do. From punishment for everyone if someone is late to making participants whom I know dislike one another work together to reach a common goal.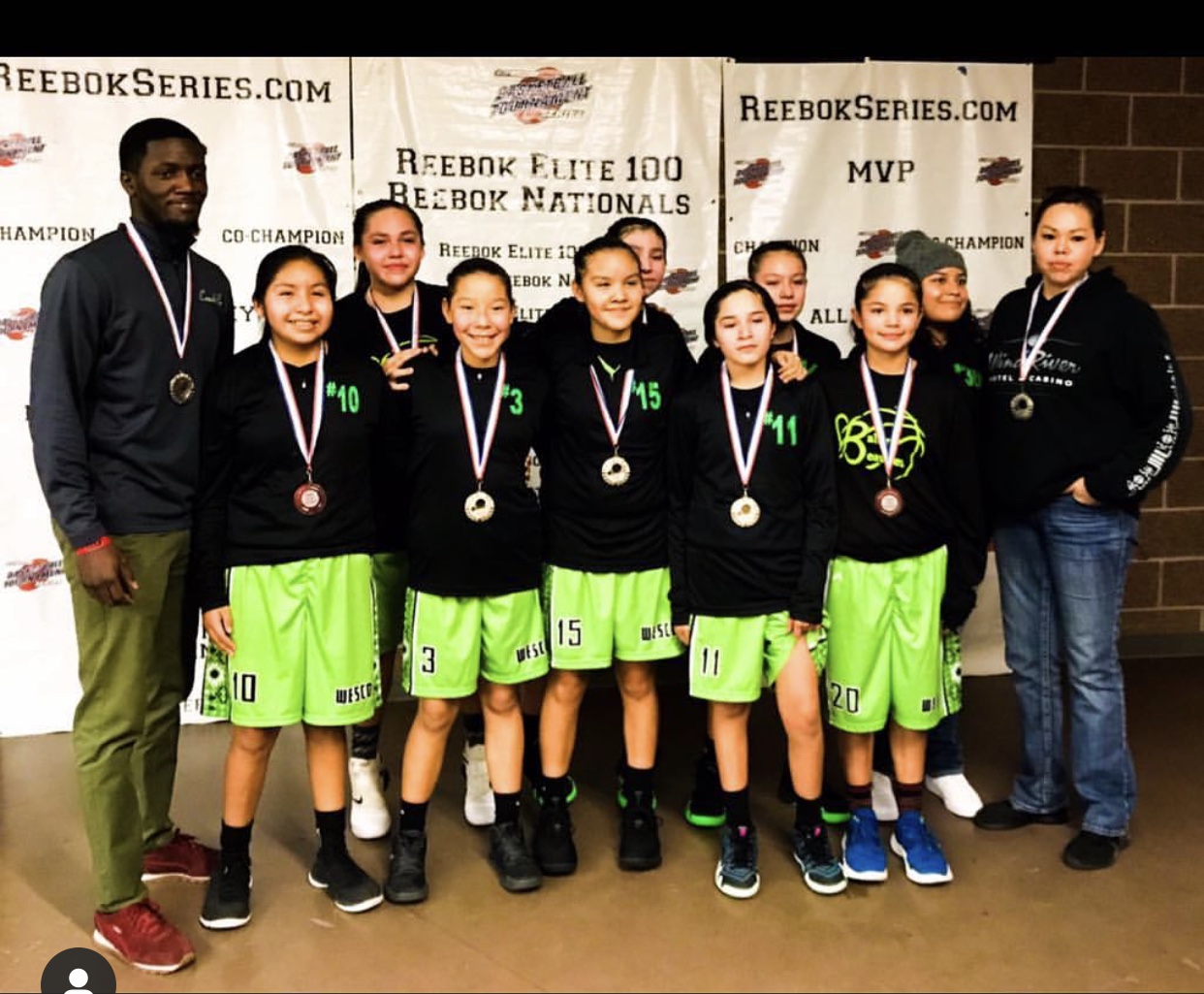 Leann Brown, a former Gatorade Player of the Year (Basketball) from Riverton High School in Wyoming messaged me saying she had a group of girls whom wanted to get better. I remember the day all of them came in the gym. Some were timid , some were blank and others were cocky. They had no clue what they were getting themselves into. That first day sucked , really bad (for them). They complained a lot as far as soreness and toughness of the drills but they continued to come. Once they became frequent visitors I learned their backstory by being informed that they were the players nobody wanted when it was time for youth tournament in the area and around the state. Leann Brown was their coach and their team name was the Wind River Indian Reservation Ballin Beauties. A team that hadn't won any tournaments and was averaging about 9.7 points per game. These girls were only headed in sixth grade at the time but they all seemed to have had chips on their shoulders. The original five was Deja Felter, Elianna Duran, Shye Killsontop, Cameillia Brown and Amanda Jenkins. I must've spent all summer in the gym with them. I invested personal interest in this group because they were the first  "team" to give me me an opportunity to get them all better together. Leann took notice of their constant progress and was marveled. So marveled that she handed me the keys to the Ballin Beauties machine. With her constant workload she couldn't provide her presence as much as she would like so It just made since to trust them with their trainer. I had never coached before becoming the Coach of the team. Once I became coach I put a supreme focus on attention to detail and exposure. I wanted people to know who these hardworking Native American women were.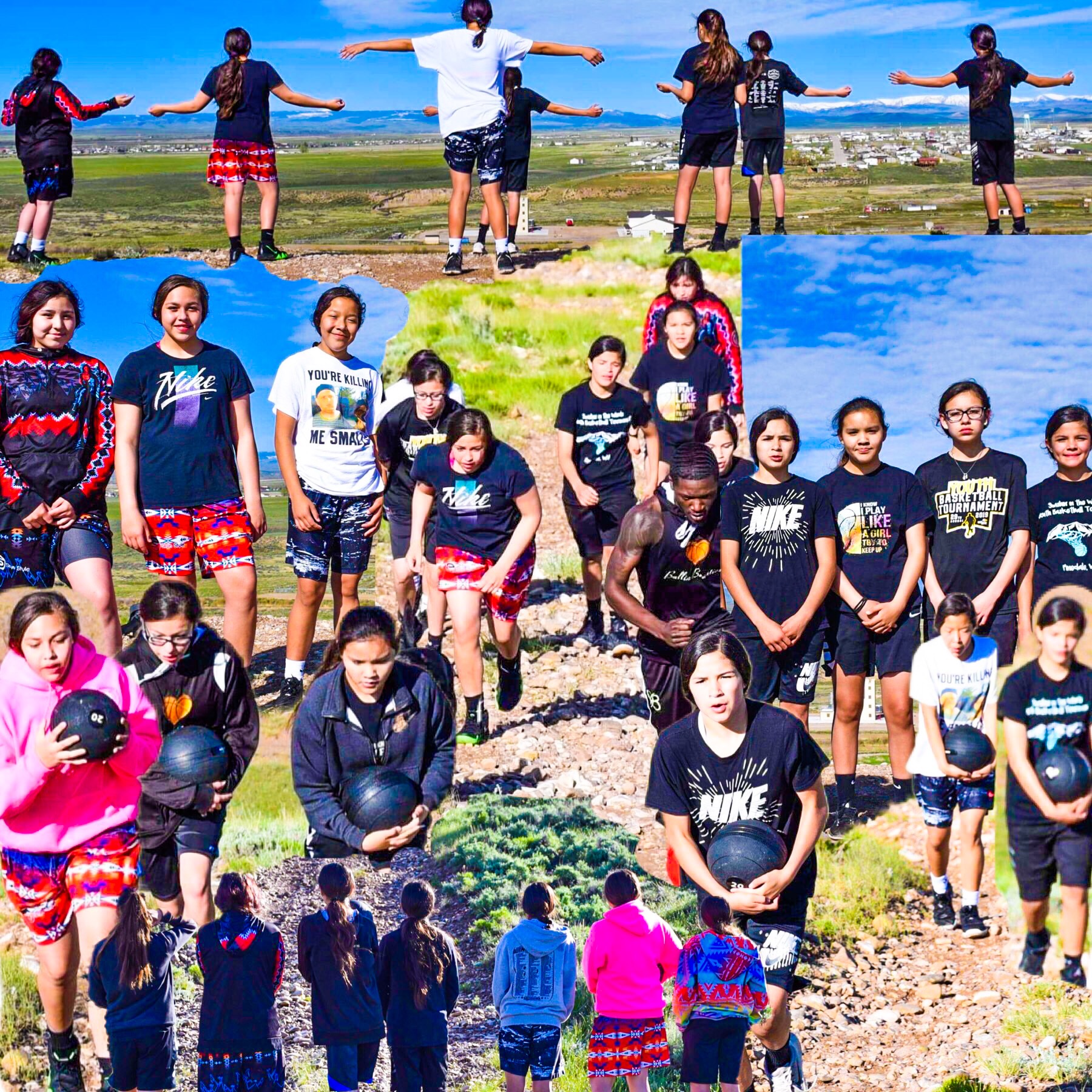 We would train daily and post new content semi-weekly. The additions of Taline Tendore , Shi"ta'daa'dine" Roanhorse and Roberta Whiteplume made our team complete. There is a mixture of Northern Arapahoe and Eastern Shoshone Indian's on our team. Two tribes that historically were meant to kill each other off , because the government placed them both on the same reservation. Our first few tournaments under me were decent. We hadn't learned to put the talent we worked for in the gym on the floor yet. We all noticed progress though. First tournament, we lost in the semi-finals. Second tournament, we lost in the Championship. Then it happened, we won our first championship, one year removed from nobody wanting them and averaging less than then points we were now winning tournaments and averaging close to 50 points per game. We've been getting a lot of local support and it's finally start to spread nationwide. Our most recent post on our team page (WRIR BALLIN BEAUTIES) has amassed almost 20,000 views.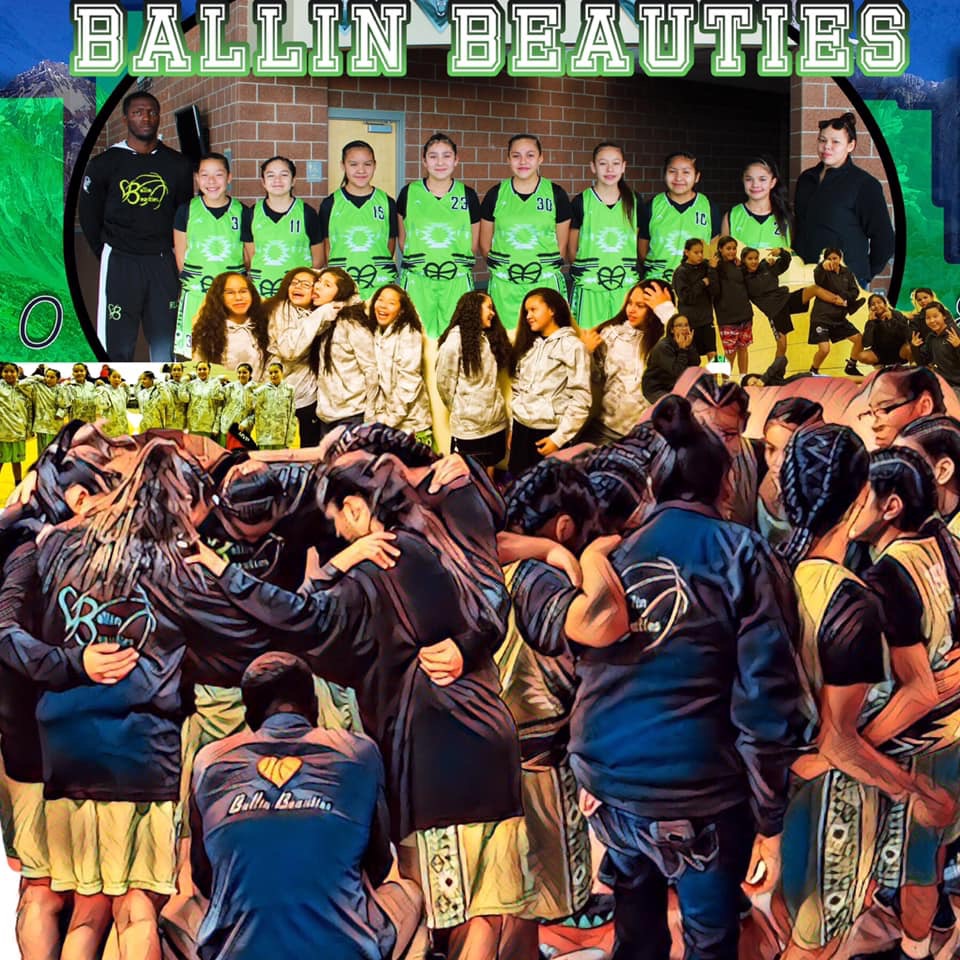 It was from our training retreat where we participated in three-a-day workouts and scrimmaging against boys. I made the decision last year to get back into school and pursue my bachelors degree at the College of Idaho in Caldwell, Idaho. Our Co-Head Coach Kay Killsontop stepped in and stepped up. She is a former state champion at the historic Wyoming Indian high-school and her daughter, Shye, is our starting forward. She led them to three tournament titles in my absence. We are a really tight knit group from Coaches, to players and parents. My training program "gROw" and the Wind River Indian Reservation Ballin Beauties are joined at the hip. Each feeding off each other's success. Going into my senior year of school I am completely comfortable knowing that these girls and the reputation of this team will continue to trend upwards. The mothers, including Coach Kay, Aundria Tindall, Sacheen Brown , Lacey Duran, Elizabeth Roanhorse , and Natalie Bell have all dedicated and sacrificed for their daughters future. Going into their 8th grade season they are well noticed by the community around them and all of Indian Country have began to take notice of what's going on in the Wind River Reservation. A place that has more funerals than birthdays. These girls are paving the way for many behind them to see what it takes to make a better future for themselves. Our team GPA is a 3.8. The books are more important than the ball.  We would like to thank you for your support and spreading this information. Native American woman are murdered , forgotten and counted out. These beautiful, smart, hard working and respectful young girls are looking to change the narrative.
Facebook – WRIR BALLIN BEAUTIES
Facebook – Ro Wiggins/gROwsportstraining