The light comes on and on time: Juliette Gréco appears to everyone forever in all her magic by Federico Wardal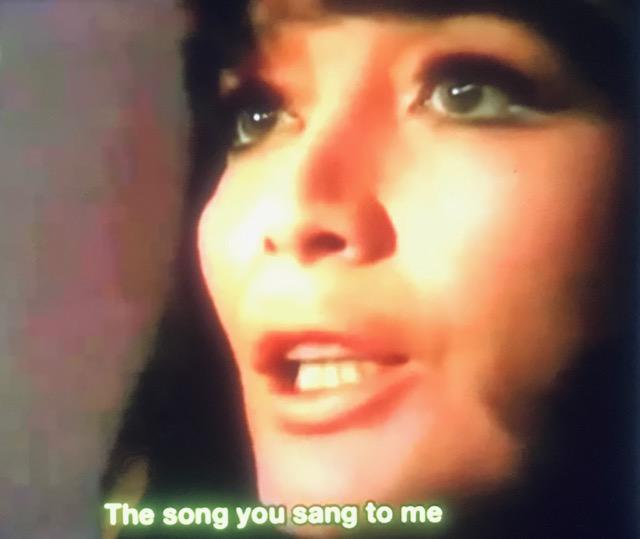 On 23 September 2020 the spotlight on Juliette Gréco went out, but not the eternally lit spotlight of the legend Juliette Gréco. She was the stage muse of the post World War II philosophical movement of existentialism and of the French philosopher Jean Paul Sartre.
I had the privilege of meeting her in 1975 in Paris, during a break from Federico Fellini's "Casanova" which was shooting at Cinecittà, in Rome. Her makeup artist Christian (Italo Cirri from Florence) had spoken to her about me. As a teenager I was already known in the theater in Italy as I had played leading roles in the works of the most representative dramatists of existentialism: Samuel Beckett, Eugène Ionesco, Luigi Pirandello. And I had in my repertoire poems by the poet Jacques Prevert and some songs composed by Jacques Brel, such as "La chanson des vieux amants."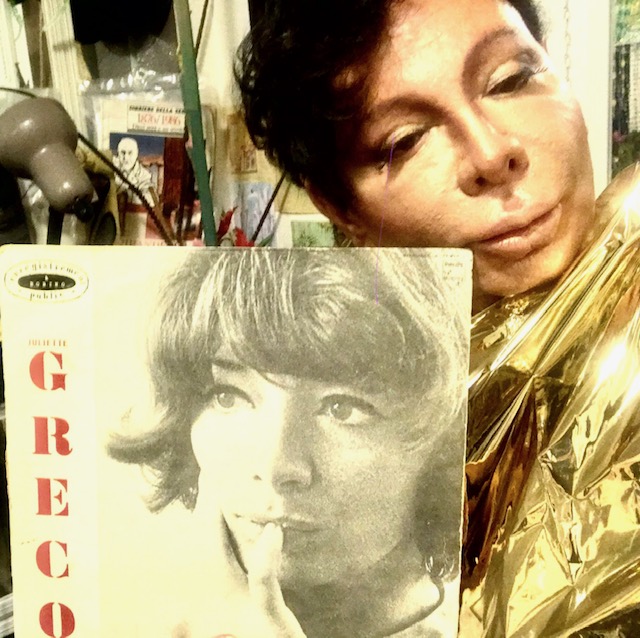 Prevert and Brel both were in the repertoire of Juliette Gréco. Gréco simply invited me to a bar in the Bohemian Montmartre. The most important painters of the last century lived and worked in Montmartre, including Salvador Dalí, Renoir, Picasso, Van Gogh, Matisse, Modigliani. Also other luminaries such as Langston Hughes, architect Le Corbusier and the last diva of the Belle Époque, the French American Josephine Baker. An ideal setting for an artistic meeting. Juliette was already immensely famous.
I arrived on time and Juliette was already there, beautiful, with her black Cleopatra hair style, her eyes highlighted by a long line of eyeliner. She was dressed in black, as she always appeared on stage, and with a brooch of shimmering black rhinestones on her right shoulder. She greeted me with a simple and spontaneous smile. We connected at first sight. The meeting was not short and there was a second meeting the next day at the same bar. She promised me that she would personally bring me a song for me to sing in Italy. Few divas are as kind and generous, especially towards a young, early career artist such as myself.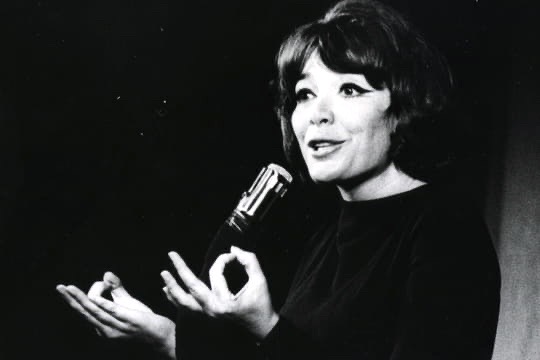 The song was "La chanteuse a vingt ans" with lyrics about a singer who has an unmistakable smile like Gréco, with eyes highlighted by a long line of eyeliner and dressed in black. But, in the song, a young artist, who could have been me, gave the diva red roses, while in real life it was Greco who gave me an incredible gift.
After more than 15 years had passed, I wrote a play about this encounter called "La chanteuse a vingt ans" and recorded a song of the same name. Both the song and the theatrical performance, that I performed with the actress Viviana Polic, were a critical success in Italy, recognized by the press, TV and the public. I received special congratulations from French governmental cultural institutions.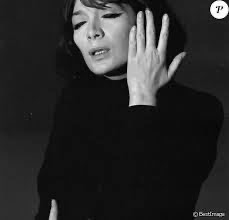 Juliette was delighted. I must say that 'La chanteuse a vingt ans' is a hymn to pure creativity. Juliette began her career with Hemingway's The Sun Also Rises with Tyrone Power, Ava Gardner, Errol Flynn, and Mel Ferrer. Also she appeared with Orson Welles, David Wayne and other movie stars in the television series Belphegor, or Phantom of the Louvre, where she personified the ghost of the Louvre. This was a very popular success, in part because her enigmatic and mysterious presence associated with her very oriental face.
But Gréco was her authentic immortal self during her concerts all over the world singing existentialism through the songs Si tu t'imagines, Sous le ciel de Paris', ' Les feuilles mortes ', ' Avec le temps', 'Chanson de vieux amants', ' Les amantes d'un jour, where I think no listeners can resist having very strong existential emotions, even without knowing the sublime words.
Gréco, while she sometimes sang songs from Edith Piaf's repertoire or those of a few other international stars, has never appeared on stage with any other artist. Gréco had her own large audience who wanted to see only her on stage.  Her way of singing was composed of pauses, gestures, looks, sudden changes of tone between the recited and sung, and by magical moments that speak, and will always speak, to the existence of all of us. Juliette Gréco also taught me that love is fully understood when it is lost ….