Kimberly Luves Is a Brand
Spirituality- My belief and personal relationship with God began a life for me. Today I live!
Encouraging- Since my life in Christ, God has been able to encourage me to go after my goals.
Education- I have always lusted and thirsted for knowledge in itself. Today, because of God's encouraging words and promises, I have a college degree, a family development credential through Cornell University, 4 Human Services Certificates, CPR & First Aid Certifications. It is because of God and his encouragement in love, that I have a college experience and education.
Love- The love that God has bestowed on me through Salvation and Sanctification freed my heart of Hate and Envy. I am able to love my enemies, people that have constantly offended me, people that have a lack of love for me, because God has loved me so. My mind and heart is full of compassion, empathy, and unconditional love. I no longer have the mindset of an unsatisfied life. I am thankful for the life I lived and the life that I am living.
Opportunity- Through Christ, I have the opportunity to create a new life and a new me, and so far so good. I enjoy helping the less fortunate, drug and alcohol addicted and just anyone who needs help. Today, unlike before, I am so happy to volunteer myself and my time to help a stranger in need.
Desire- Today, I have the desire to take my time with the little things in life, taking inventory of myself and children, making sure that we are right. I have the desire to live a normal life: no drugs, alcohol, and bull-shit living. I have a routine and schedule from the time we awaken to the time we go to bed. I am organized, clean with my body and my surroundings at all times. I have the desire to be a great role model to my sons, a great cook, doctor, tutor, maid, listener, counselor, stylist, barber, writer, producer, and advocate for my children. I have the desire to live for my children and stay out of trouble for my children.
Health- Today I am healthy, focused on eating healthy foods, fruits, and drinks, I enjoy exercising and motivating others to get healthy too. I lost 120 pounds and counting in two years, by exercising at least 60 minutes a day, cutting back on unhealthy carbohydrates and thinking positive, about my weight loss and weight loss goals.
Wealth- The rich and wealthy heart of love that God has given me is my wealth. Today I look at life, people, and obstacles in a positive way. I'm not perfect; I get mad, but because my heart is flooded with a sea of love, I am wealthy and I plan to stay that way in this life and the one after.
Image- Image says a lot, and I have come a long way from not caring about mine. Today, you can catch me in the latest fashion of clothes and shoes, and luxurious wigs that enhance my beauty. I am perceived to be a superstar, and I am… I am Gods superstar; through him I am famous; people are intimidated by my beauty and name.
Blessed- Blessed is He/She who acknowledges the Lord in spirit and truth. I am so honest and upfront with God about me and my needs. Kimberly Luves is a brand. Kimberly Luves is constantly changing; the crowd is unable to figure her out completely; she is humble, unique, sophisticated and lovely; she is interchangeable daily; she is envied because of her smile and happy words; like a celebrity who loves to shop for clothes and shoes, Kimberly Luves is always shopping for a new outfit and shoes. Kimberly Luves' appearance is so versatile that not many people are able to recognize her on any given day. Through the trials and tribulations, because of my desire for positive change, God has been so kind to bless me with all things…
Get God in your life, no matter the cost; do work for Him so that you can be blessed like me.
Love,
Kimberly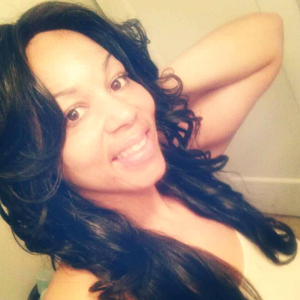 I love those who love me, and those who seek me find me.
Proverbs 8:17