Check out these words that fall like subtle incantations..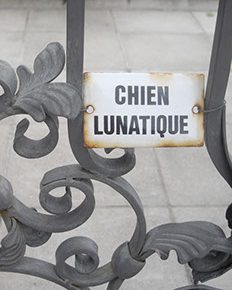 Christopher Bernard is the master of entry and departure, hello and goodbye. Lured, summoned as we are into this magnificent collection, we are unable to tiptoe into these poems. Black Fire is the entry poem and so begins the dance.
We are cautioned to meander, sly rhymes beg us to slow down, but we can't resist jumping straight in. Check out these words that fall like subtle incantations: absurd/contempt/attempt and later love, dove (but ah its a verb). This attention to sound and wit makes us want to examine each line. Is this word a sea shell or a stone, a cape may diamond or a pearl? We are enchanted by the discovery of words and emotions that are familiar made fresh. We hold it to our ear.
There is an almost voyeuristic pleasure in reading a poem such a Saint Porn when he suggests that he or we always "prefer the life of the mind." This self conscious admission reminds us of Erica Jong and in fact thinking about it, the book reminds me of her writing with the idea that real flesh never quite delivers the anticipated zipperless fuck. I never quite "got" that concept from 40 years ago until I read Christopher's poem Saint Porn.
In the poem Paderewski in which he "wrestles the dugs" I somehow was brought to WW1 and thought this must be a coy reference "in the trenches" and the fact this statesman/pianist was made PM in 1919. Made this reader want to read more about Paderewski and the part he played in Polish history.
I appreciated the placement of some of these poems. Bernard goes from Leningrad to the Amazon and the reader is delighted to be foraging through his suitcase, quirky postcards from his crazy dogs. There are more sly references, one ends with "ruined paints" and the next Nomad of Love has him wandering like Bob Dylan's Love Sick in streets that are dead where he is "sick, trembling, feverish, half dead."
I fancy the title Nomad of Love, we are drawn right in, if this were the trotters I would be placing bets on these poems to pull us through the finish line in first place. He may say wandering and distraught but there is a strength to his despair that ensures us an eventful life, a happy ending with some twists. The book title as so many titles of these poems is masterful.
The promise of a child's beauty captured in an adult body, the promise of adult language captured in a child's wonder, we are making both pilgrimage and tryst. If this book were a blind date, we would steal it like a book of matches, want to waken with it. It is no pretty thing, it is to be used.
We would recall the evening before and rise to a red sun. We are not sailors, but we have been warned. We waken on the beach, sand sore but left to wander at dawn, to walk and to ponder.
Chien Lunatique is not the lunatic in this book. We, the readers, are left howling to a new sun. (Luna of course is moon, but these poems are slightly mad and DO appear in the noonday sun).
Chien Lunatique is available here.