Don't stray away: a review of Stray Son
By Mike Zone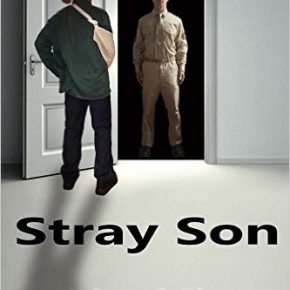 Richard Slota manages to pile drive you, fist through the chest, through a brutal trip through time to face what you should have feared long ago but never could, as you never knew what was really there when it haunted you in unforeseen ways, your entire existence, like that of a man collecting bodies for the mortuary and speaking to ghosts, friendly and unfriendly, is parallel to you or I all of a sudden getting contemplative about ourselves without being inhibited by the confines of our working lives, finding revelation through reflection. A hell of a large sentence for a hell of a large-scale novel told on the most minor of scales, which in turn is the grandest of them all, between a father and son unable to connect in life but ultimately intersecting amid death. Perhaps it's not too late after all to comprehend one another and perhaps none us are ultimately straying, just getting lost in a mindset.
Patrick's a Vietnam vet, married with a wife and two kids, who long ago adjusted to the workaday routine of life, picking up dead bodies for a mortuary, even though he could be losing his mind. He's haunted by a strange marine from World War II (I won't even let you guess who it may be) appearing almost here, there and everywhere in-between, and the new millennium (a bit of millennium fever anyone?) brings forth the funeral of someone quite paramount to the protagonist's life. So he road trips with his family back home, and the cosmic roadway (I liberally apply the term "cosmic") gives us glimpse into the time-stream of the enigmatic figures of this father and son. What Patrick discovers leads to the most essential recovery of all, although absolutes are not what we actually desire, for the very nature of life and of the protagonist's journey is the direct opposite of absolute resolution.
Contemporary fiction often forces us to hide in a candy-coated poptopian wonderland. But Stray Son basically says, To hell with all that, give us Kurt's mindscape set to the tune of The Doors and directed by Martin Scorsese! It's not the horror you expect or the family story you desire but the horror of the ordinary stories many families carry around. So, hop on in the car and take a drive down the road along with your own ghosts; past, present or probably soon to be. Even if you don't believe they are there, you will find out in an endearing, savage manner that they always have been.