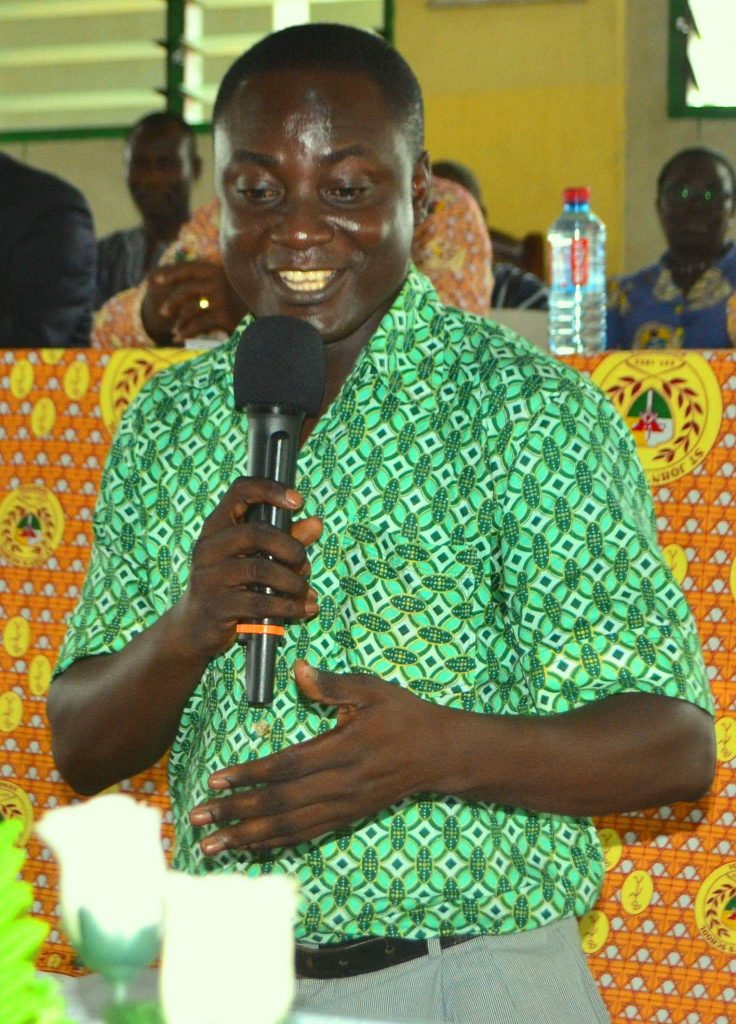 Article Title – AT: A Month Away – AMA (Takoradi Travel Journal -TTJ)
This article unfolds some of the happenings whilst away from the perching-point at the Estate Top area of Kasoa, Central Region of Ghana in West Africa.
Indeed, the Title tells it all A Month Away – AMA as its acronym has nothing to do with Accra Metropolitan Assembly not even the common Saturday-born female Ghanaian daughter named as Ama.
On 10th June, 2020 – It's around 4am, thus a day before the annual birthday remembrance period being on 11th June. Of course as a matter of fact, it's one particular urgent phone-call which ignited such an unplanned journey to embark on to the West-Side's city of Takoradi where I was born and bred in the Western Region locale of Ghana. Well, information or message on the other side of the phone indicated that 2018 – National Spoken – Word Award -NSWA won in the category International Poet Of The Year – 2018 arrived so long a time and they intended to send it back to the United States of America – USA. Thus, by so doing I'll lose the grab and pleasantry of its winning euphoria. Without mincing words, this really brought about the move to embark on a critical trip to Takoradi at the South-Western part of Ghana in West Africa.
Just by the way, for the purpose of those who did not know the location or where-about in terms of locale, Takoradi. Known in short as Ta'adi . Then, I hereby bring to you the city situated at the heart of Western Region in Ghana. Its a sister city with common features and other characteristics with Sekondi in the same region. Having awaked around 3am, the ears felt the sound of dawn-time cock-crowing by the hood cocks. Well, seemingly noisy but it's worthwhile as time-awakening machine to ensure rapid move. Indeed, I later headed to the roadside to catch commercial mini-bus which departed from Kasoa overhead area. We set off at 5:40am but due to traffic situation on the road coupled with passenger-related purposes there's stoppages which delayed us in reaching the destination of Takoradi at 9am, fo which some passengers alighted at different places on the way. Upon arrival, I straightway went to the Taxi rank and boarded a Taxi-cab en-route the main Harbour Post Office in the city of Takoradi, where after several paper procedures and processes. Pleansantly, the long-awaited parcel which contained the Trophy-Award was blissfully given by the postal personnel in charge.
Well upon opening, the inscription on the gold plated part of the trophy was "National Spoken-Word Awards – NSWA, International Poet Of The Year – 2018 – Ike Boat, Ghana – West Africa – Votes: 776".
Obviously, there's some series of 'ups and downs', 'to and fro', 'out and about' in this metropolitan city of Takoradi. Unknown to many virtual and actual friends prior to this Westside trip. I had a harsh and terrible malaria attack which nearly took me to the grave. But God indeed rescued me, as I was rushed to the Holy Family Hospital at Kasoa, off the Nyanyano road where I was put on three different kinds of life-saving drips. A Testimony of His healing! It's quite professional in the caring hands of Nurse Miss Victoria Swanson as she took me through series of healthy counselling sessions after my discharged. Of course, back in the city of birth there's opportune moment as I had several invitations to be on some notable radio stations. For instance at the Twin-City 94.7 / 88.1 FM, specifically on the Super Sunday Show – SSS' It's rather nice surprise visitation to the popular host Sir Philip K. Dadson with several years of experience in the broadcasting industry of the Western Region, Ghana. The following Monday morning, I had another incredible opportunity to be hosted by Sir Philip K Ampofo also one of the influential broadcasters in the Western Region, thus courtesy Radio Maxx 105.1 FM being the first ever radio station I spoke on-air during live in-studio broadcast about Fifteen (15) years ago. In fact, the kind of positive connection with the leadership and management of the Orange Broadcasting Brand – OBB remains unforgettable with deep journalistic know-how and exposure. Special sincere gratitude from my grateful heart to Mr. Maxwell Okyere Ahenkorah (CEO/Owner – Radio Maxx 105.1 FM) and Prime Programs Manager Rev. Alexander Nii Sackey , popularly known on the airwaves as Mantse being charge of Maxx Morning Bells – MMB as Host of such dawn-devotional program which I've had opportunity to witness and contribute to it broadcasting studio transmission, so many times whilst residing in Takoradi. It's last memorable period in studio with Sir Gabi Ampiah, Producer.
Factually, whist in the city of Takoradi, behind closed doors I lodged at Mexico Hotel, off Mexico Road and close to John Sarbah road, where my primary Alma-Mater Bishop Essuah Memorial Complex School is closely located at the premises of Star of the Sea Cathedral. It's time of deep in-door meditational writing as well as monitoring some of the newly established radio stations in the city of Takoradi, some of which include Connect FM, Gold FM, Big FM etc. The thought to commence on what I called Vlog 233 become crystal clear as I did phone video recording of the Alma- Mater, and how CoViD-19 has affected school boys and girls in their academic studies. Thus, one day whilst on a visit to I-CODE Hub across the road in the magnificent newly-built Takoradi Library in the city. It's followed with another phone video recording of the Takoradi Mall, KFC – Kenturky Fried Chicken sole branch in Takoradi, then afterwards some days later House -Top caption of the gigantic Market Circle and lastly the Beach and its related aquatic environs as well as admiring-visitors. Fortunately, all videoing as in Vlogging help became possible by some Good Samaritan strangers along the way when ideas popped up. Side by side, I was entangled in the daily medication routines coupled with dawn time road-side and park moment prayers as well as meditations. Factually, there's program with regard to event performance made possible by the I-CODE Management.
Needless to state, its uneasy coping with the financial ordeal at the Mexico Hotel as a hospitality place, hence subsequently I was dislodged from there due to unpaid bills accumulation. One of the unfortunate circumstances which propelled me to stay at the Mexico Hotel was largely by virtue of congestion and flood condition which affected the parental abode of Amanful West suburb, the hood of up-bringing in the city of Takoradi. At a point, it's like biblical view of the Son of man, with no place to lay his head, besides moments of being stranded and on tenterhooks. However, I was supported and hosted a bit in-room by the former Assemblyman of Amanful West, popularly known as 1k whom I also assisted during his tenure of Assemblyman-ship in the Amanful West Electoral Area as online PA whilst in this suburban-hood of Takoradi, Western Region of Ghana. Without being ungrateful but with a heart full of gratitude and much appreciation, I was fed by an old woman, who's also my personal life counselor almost on daily basis, realistically in the personality of Madam Agnes Barnie. #MamaAB
Beloved Reader, this Article-Blog Arti-Blog remains incomplete without stating a special virtual and actual thankful shout-out to the following supportive and caring personalities who gave a helping hands of generous gesture as fund to uplift me when I was terribly hard-up and really down in Takoradi. Precisely, it's worthwhile to remedy the conditions in relation to medication and feeding whilst I was away in Takoradi. Please in no particular Order – Special Thanks and God's Blessing to the following VIPs in various respective countries of the world:
Minstrel Julie Estrada and Minister Andy Estrada, Founder + Co-Founder + Treasurer of Building Foundations 1×1 – USA, Madam Cristina Deptula – Owner + Prime Editor + Manageress of Synchronized Chaos Magazine – USA – www.synchchaos.com , Minister Titus Glenn, Pastor+ Founder – Titus Glenn Ministries – USA, Sir Jerry Amponsah – Media Personality and Political Analyst – USA, Sir Sonny Achiba – Soni-Achi Productions – SAP – UK, Sir Abdul Shabbaz – Iconic Music & Poetry Fellow & Veteran US–Army Personnel – USA, Sir Stephen Mills – Actor + Director– T aadi Stars Productions, Takoradi , Sir Prince Bonney – Founder & CEO I-CODE Hub, Takoradi , Sir Frank Nii Okanta Ankrah – Origintor + Founder + CEO of Clicx-Ads #CryptoAdvertisingNetwork – www.clicxads.com and not forgetting the Founder + President + CEO Sir De'Andre Hawthorne #BlaqIce of P.O.E.T – People Of Extraordinary Talent – www.iampoet.org – USA, being the Ambassador + Representative + Promoter in Ghana and Africa in general.
Kindly, PM or Email me via: ikeboatofficial@gmail.com to remind in case you supported me during A Month Away – AMA with respect to this Anti-Blog centered on the trip to Takoradi, Western Region of Ghana. Surely Editing can be done to feature your name and organization respectively. Thank You Very Much.