My heart is playing
Glenn Gould's Sonatas – Fantasies Variations over & over, day after
day. Sublime, tragic, joy-sorrow-
ful, heart-rending, heart-
filling.
Vibrating strings pull the soul's sinew, tiptoe over your grave of dreams. Awake to lull
into neverending sleep. 

So you dance, a marionette of his fingers, the sensitivity of his touch on your black
& white keys
cast
in sunlight and shadows over the ground outside.
Can your dangling feet dance faster? Slower?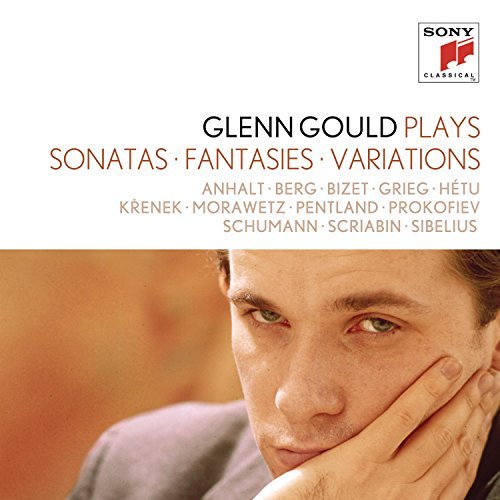 Pitch
of splintering
glass.
A colossal public square,
churches and music halls,
crystal panes
raining.
Sharp shards in air.
Empty courtyard, mist lit by a rising sun,
the silverless mirrors, prismatic—
never hit-
ting
the catastrophe of ground.
Intense chromatic moments of notes waver in-process,
delicacy & trails & lively crescendos.
Time becomes space.
Trill floating
Escher glass-stairs of notes.
A cathedral of crystalline arrhythmic intervals.
Without tonal centres,
clusters echo clusters,
flutes, violin, saxophone,
this lullaby of gentle notes,
that tempest of cymbals drumming a glass-
bottomed boat torpedoing
a furious ocean.
Loneliness, an open-ended disjunctive divine embrace.
Fresh, clear
as the thrill of dawn.
Inspired by Tatar-Russian composer, Sophia Gubaidulina's Modern Classical oeuvre.
---
Brenda Clews is a poet who dances. She's had two books published, Tidal Fury (Guernica Editions, 2016) and Fugue in Green (Quattro Books, 2017). She's also an artist, a video poet, an editor. and runs a quarterly poetry and singer/songwriter event called Minstrels & Bards in Toronto, Canada. Her website is brendaclews.com