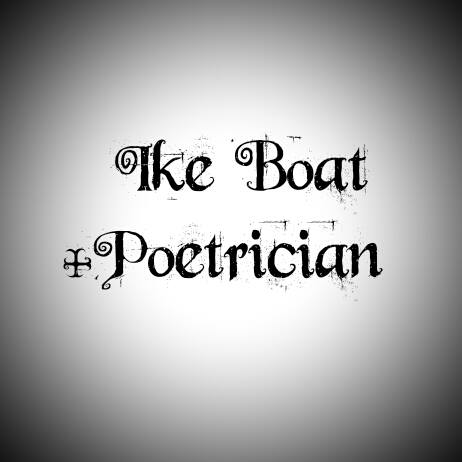 Father Christmas
Father Christmas,
Known by his unique colours
Made up of white and red.
Which is like the ones of ours,
And not the black beards of Alfred.
Father Christmas,
Walks to and fro the neighbourhood
Better-still, out and about in falling snow.
With gifts and items like food,
Some open his parcels to see and know.
Christmas Father,
Is a festive season care giver
Seen occasionally and sensationally.
Sometimes seated on a horse with the lever,
Ready to play with kids fantastically.
Christmas Father,
Comes with message of hope, peace and love
And some are often ready to voice out His songs.
In order to know His good tidings come from above,
Where the bright morning star and angels belongs.
Christmas Is Here
Christmas is here,
How can I be there?
Let's all come together,
With a merry hearts as we gather.
In one accord, we can rejoice
Even as we sing with our voice.
Different kinds of carol songs,
To know where He belongs.
Thus, not in the dirt of the manger
As some thought He's a stranger.
Christmas is here,
So let's go to where?
Well, it's time to celebrate.
Aside, interact and corporate,
With those who understand the season.
And accept it purpose and reason
In order to walk His paths and ways
For us to cherish debts He still pays.
That's why we speak about His goodness,
On such special moment of His loveliness.
Christmas And Carnival
Christmas and Carnival,
Walk hand in hand like lovers.
In one accord, their intimacy becomes occasional,
As masqueraders are the shakers and movers.
Christmas and Carnival,
Come with joys of the season.
Even with some mask shapes being oval,
Like an egg ready to fry and make a dinner it reason.
Christmas and Carnival,
On the streets of our city and suburbs of our community.
It makes us feel the pleasantries of being sensational,
And the delights of feeling its felicity.
Christmas and Carnival,
Bring about the carols of brass-band.
Accompanied with singing and dancing with heart of renewal and revival,
In the space of time, as we trod on the land.
Christmas and Carnival,
Is about Christmas realism and secular paganism.
To the ordinary mind, it's just crucial and cardinal,
As it brings about day and night enthusiasm.
Yuletide For Me
Yuletide for me, 3x
YFM, on 97.9
The young at heart,
Will dance like the flying butterfly.
With colours of this fine art.
Yuletide for me, 3x
YFM, it for you.
I mean you, the listener.
As your ear has been yearning to hear,
Imagine when we've the Christmas dinner.
Yuletide for me, 3x
YFM, we have known.
It's time of His birth celebration,
Which we've enjoyed the singing of 'Joy to the World' 3x, Jingle Bells 3x …..
As we cruise in citations of His felicitation.
Yuletide for me, 3x
YFM, let's come together.
After all, the elections have been peaceful,
Besides, the victory is for all to climax this year.
In oneness of heart and mind in love as we gather.
It's Christmas Eve
It's Christmas Eve,
Lo, not about Adam and Eve, I believe.
It comes every year,
That's how our eyes see and ears hear.
It's Christmas Eve,
There're some gift items to receive.
As we prepare his birth celebration,
With our hearts of felicitation.
It's Christmas Eve,
Almost around the globe, I perceive.
Of course, the times look different,
Although, we can't relent but rent.
It's Christmas Eve,
No need or news to deceive.
By virtue of His good tiding,
Which bring some by flight landing and sounding.
It's Christmas Eve,
Prior to His birth Mary conceive.
Thus, knowing it's 24th December,
And worthwhile to remember.
Biography
Isaac Adjei Boateng as his original birth certificate name. Preferably, known by many as 'Ike Boat' due to its simplicity to mention both locally and globally in the field of Arts, by virtue of the poetic lifestyle. He's born on 11th June, 1984 in the city of Takoradi – south western part of Ghana in West Africa. He had both his primary and junior secondary level education at 'Bishop Essuah Catholic Complex' which he became school prefect at all the levels. He then pursued General Arts course at St. Johns School which he completed in 2002 at Sekondi, Western Region of Ghana. Having developed the passion and enthusiasm for writing and publishing online, he became song-writer thus composed a song for the 'OM Ships Ministry' dubbed 'OM All The Way' which is featured on YouTube via:             https://youtu.be/KVcaIWjpOoE                                                            
In the space of time, he also developed the habit as well hobby for writing poems which he later became a 'Spoken Word' performer as a Poet on various platforms and even radio programs. In the year 2014, he's sponsored and supported to study German at 'Goethe Institut' which he passed with Average marks, thus being able to converse bit by bit in the German linguistic. He'll often states "Ich Sprache ein Bischon Deutsch" literally "I speak a bit of German". Whilst learning, he never stopped his heartily writing routine which led him to write poems in note-books and other sheet of papers. He likes to ink oftentimes about matters of the country's economy, politics, societies, organizations and several other topics in relation to poetic lines as he seldom writes and publishes articles. In 2014 and 2015 he became the first African to be short-listed as Nominee with regard to the 'National Poetry Awards – NPA' of USA. And in 2016, he won the 'International Poet of the Year' category of the 'National Poetry Awards' held in United States of America. He's won other Poetry related awards via online platforms.
Vision
His prime vision is to tour around the world and share on platforms through organized events as well as corporate functions or programs in relation to poetry recitals as well as personal stories to impact lives.
Mission
His prime mission is to educate humanity through all forms of Arts as in Literature and world of adventure to nurture both youths and adults.