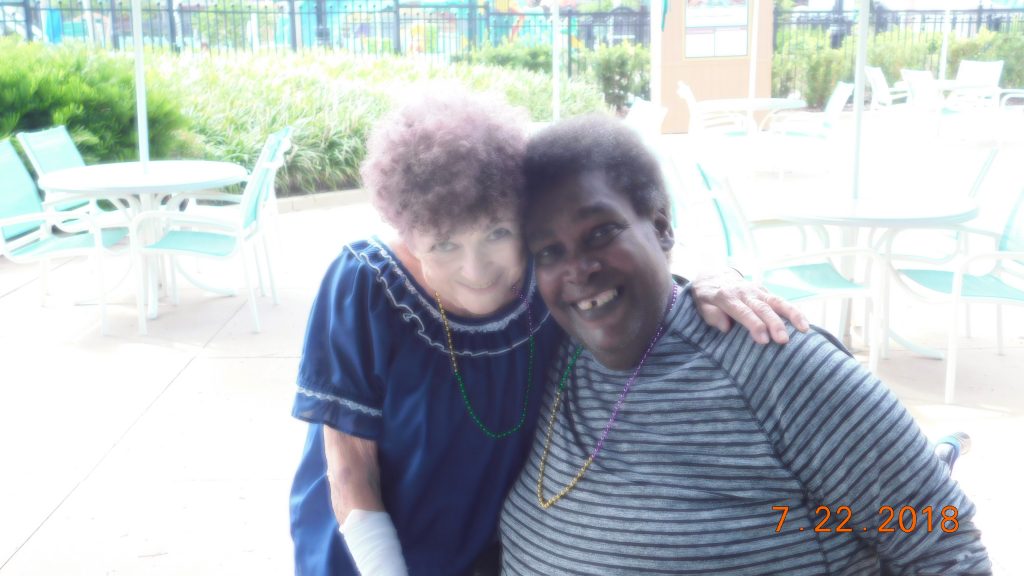 Beginnings 
I sit by the door,
Feeling empty.
Looking for your smile,
Wanting to hear your voice.

Looking out the window,
I see the raindrop by drop.
Each drop reminds me of my birth,
A drop for each hug you gave me,
A drop for each kiss on my cheek,
And a drop for every time you held my hand.  
 
Yesterday  
I count each day,
Each day I come to visit you.
Praying that we have more tomorrows.
There's a mixture of emotions inside of me.
A sadness when I watch you sleep,
Hoping you will wake and we could talk,
Then there are thoughts of all the time,
Before tomorrow comes.     
 
Blues  
Shall I sing the blues when I visit you?
Or would you prefer a gospel song:
Maybe a tune from your childhood.
Shall I sing the blues when I visit you,
Cause my heart is singing the blues all the time.
   
Gentle Times
There's a gentle tone in your voice,
A tone I recognize when I was a child.
There's a tone in your voice,
Reminding me of the fallen snow,
And the tears in my eyes.
Gentle times, as we talk in the nursing home.
   
Remembering  
So, many thoughts of what I will do,
When I no longer have you to visit.
Empty days ahead and quiet reflections.
I will remember those moments of love.    
 

Existence  
I see it in your eyes,
There's a shine that I have not seen before,
It's in your voice,
In the way you watch me,
In time, I will fade,
But you will always exist in my soul.    

Touching the Sky 
The sky is always gentle in my mind,
Touching the clouds remind me of Angel's wings.
Holding you for the last time,
Keeps my soul warm.
    
Rejoice  
Flowers remind me of God,
As the dandelion that blows in the wind.
Among the skies in my dream,
I think of you as you blow in the wind.
    
Sadness II  
Midnight the moon glistens,
I watch the moon.
There seems a brightness tonight,
The brightness of my soul looking for you.