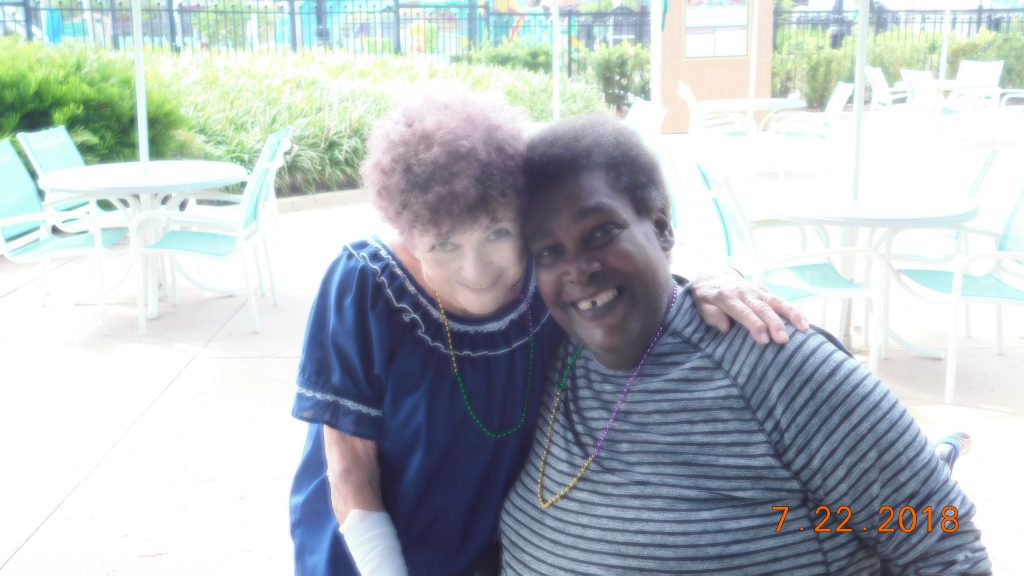 Legacy of a Poet
 
Standing on a street corner in mid-July.
The noon day sun was beating down upon me.
After the riots of 1968, the city had burned to ashes,
Before the winter of 1969 there was a feeling.
 
Deep within me a desire to put pen to paper,
Like Langston Hughes in the Harlem Renaissance.
There is a comparison to the suffering of a black man.
It was the spirit of being black in a white America in 1968.
 
It all was familiar the racism and the struggle to be a black man,
Standing on the corner where the hookers picked up their Johns.
The sounds of music of James Brown singing "I'm Black and I'm proud."
Proud to be an American believing in justice and freedom.
 
It was a sunny day that my skin turned a shade darker,
And my troubles would increase ten-fold.
In 1968, when blacks read Langston Hughes,
The Harlem Renaissance made a difference in my life.
 
 
It made a Difference.
 
The riots of 68, made a difference in America,
As the ashes collected in the air in Chocolate city.
No longer was the city sweet with the sounds of music,
It was the sounds of fire trucks and people yelling.
 
"Burn this motherfucker down!"
And they did burn down my neighborhood.
People disappeared from my life in the ashes,
Of my memories of them in my mind there were ashes.
 
In my sleep there was the sounds of the crowds,
While the police shot tear gas canisters at them.
Running with hands full of clothes and melted televisions.
No electricity or water to bathe in for days on end.
 
It made a difference to a ten-year-old little black boy,
When he walked through what was left of his neighborhood.
Where national guards stood with rifles at the ready,
It made a difference in the life of a little black boy.
 
As the years passed by and the memories faded,
Into ashes like those nights of a city on fire.
Thoughts about life and death from that night,
Come to mind and smoke fills my thoughts.
 
It all was just a dream that would disappear fifty years later.

God and I at Midnight
 
Before my last confession on the altar of life,
Life will not fade before my last prayer.
 
Always a prayer to save a soul,
My soul in the midnight hour.
 
As the crescent moon reveals the light of evening,
And the glistering stars parade by in the sky.
 
It is the rotation fan that brings a breeze of relief,
To my soul before the sun returns in the morning.
 
Captive are the sounds of my beating heart,
Listening to each beat with reverence.
 
God always listens at midnight,
I always pray at midnight.
 

 
It is Time to Pray
 
Kneeling at the foot of my bed praying,
In my childhood it was natural to pray.
 
No thought for what to say nor wishes,
Just a prayer before sleep to bring peace.
 
As the years past the prayers became difficult,
Turmoil came to life and the prayers stopped.
 
Passing of the hours in adolescence,
Kneeling at the foot of the bed.
 
No signs that words would flow like in childhood,
No breeze from an angel's wings only the rotation fan.
 
Old age came and suddenly my prayers returned,
Just before laying down for the last time.
 
 
 

 
No Tears for Me
 
There is no need for tears of a life lived,
Fully lived with each season there was joy.
 
No need for tears for a life that started in spring,
Traveled the summer heat and fall showers of leaves.
 
Winter winds as snowflakes gathered on the porch,
Old washing machine rusted from years of use.
 
Gray skies and cold fingers waiting springs return,
Blooming lilies with colored with the season.
 
Waiting for spring in the middle of winter,
When my tears are frozen under the gray skies.
 
 
Being Black II
 
A brown skinned man looks int the mirror,
His reflection shows a man in turmoil.
Knowing that it is a crime to be black.
Strangers stir at him with hate in their eyes,
He is being watched by a white officer.
 
Walking slowly his heart begins to race,
Fearing that this is the day he will die.
Black men have been killed by white officers,
He realizes today is his final day of life.
 
He is stopped by the white officer,
Police cruisers surround him.
He remembers his mother's kiss,
As the bullets hit him, he prays.
  
7-11-2020
 
No Reason to Cry
 
My mother cried when I was born,
Being black is no reason to cry.
Tears will not erase my black skin.
 
It has always been a curse for me
There is no escaping being black.
No reason to cry when the call come.
 
Knowing one day the call would come.
It was on that night when the phone rang.
Holding herself screaming, "My baby my baby!"

 
An Empty Soul
 
My skin is black?
As fear surrounds me.
A heart void of joy.
 
A soul always in unrest,
My soul reaches for you.
Each night tears seek you.
 
My pleas go unanswered.
Such emptiness within me.
No one hears my cries of blackness.