Blood Party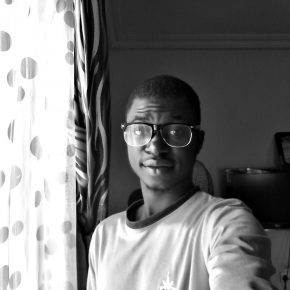 Our meals turned macabre
Deserting our lives
Into the atmosphere of fear
Choice shakes
Death or life?
Boom!
Gun sounds sweetened
Our ears like afro-beats
Dancing to death
Like it is makosa
Choice grumbles
Death or life?
Zero child- Cries of mothers
Only wicked toys
Rules the play ground of kids
And solemn lullabies walks around
Their smiling fields
Choice wiggles
Death or Life?
Humans- Preys to terrorists
Like lion and animals
Feeding on its choice
Blood- wine of theirs
A war
But, a blood party
And choice bangs
Death or Life?
~Yusuf BM
Author's Biography
  Yusuf BM is a Nigerian teen author and a photographer. He's the author of Brittle Songs  (Book of Poetry), he writes short stories, poems, essays and literary reports. He is a member of the Hilltop Creative Art Foundation (HCAF).