https://youtu.be/efgJPr5NF7M.EN RUDOLPH VALENTINO starring WARDAL
The foundation of this story is Valentino's real story.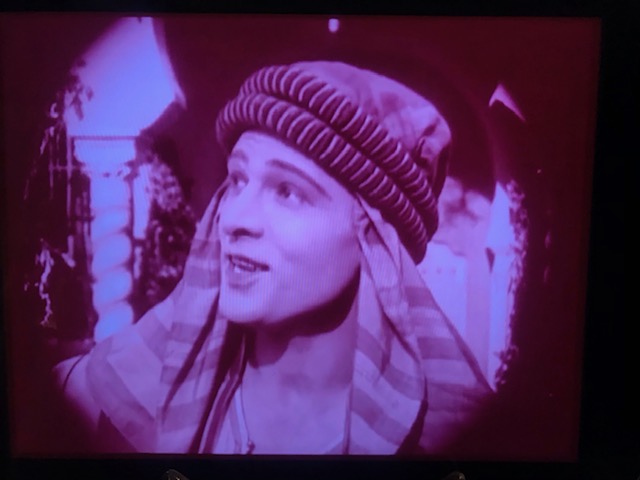 Plot: Wardal, a charming star of about 50 years old, is in his dressing room waiting to personify Rudolph Valentino. Wardal has some problems with the script because the production requests sensational revelations more than artistic content.
Suddenly Valentino appears. Valentino has been a part of Wardal's life since his mother is a friend of one of Valentino's relatives, Mrs. Lelletta Greco, and she told him about Valentino throughout his childhood.
During the meeting between Wardal and Valentino, something prodigious happens.
—————————-WARDAL-RUDOLPH VALENTINO: The text of the script.

Wardal: Yes, come in. I can't wait. Oh, what a splendor of a man! I understand now how no one can resist you! You smile, yes, you see in my eyes, everywhere in me, my surprise, my admiration, my delight in seeing you, your priceless appearance ..
Well … you didn't bring Lelletta with you? Lelletta Greco, your relative, who held you in her arms when you were a child and introduced you to me! I mean….You know Mrs. Lelletta was a close friend of my beautiful mother. When I was in Taranto, close to your home town, my mother told me about you every day! No, it was not boring at all!
So , you are like part of my family, no, much more, you are part of my childhood, you are the legend I grew up with, and now, that my life is almost close to a "sunrise," oh sorry, "sunset" I mean, I discover that I have many things in common with you. No, not only hair color, but the spirit of adventure, the desire to cross the ocean …. the love of dressing well, being naturally always the center of attention, attractive….and we both used this weapon, yes, in many different ways, but both for fun …. Right?
But I'm a romantic, you weren't. Am I pragmatic? No, Rudy, just sometimes … when I was your age, young like you, … Maybe, like me, you would have become a romantic, but life has not given you the time ….so sad. But you are a romantic, come on!——————
(The stage manager knocks on the door)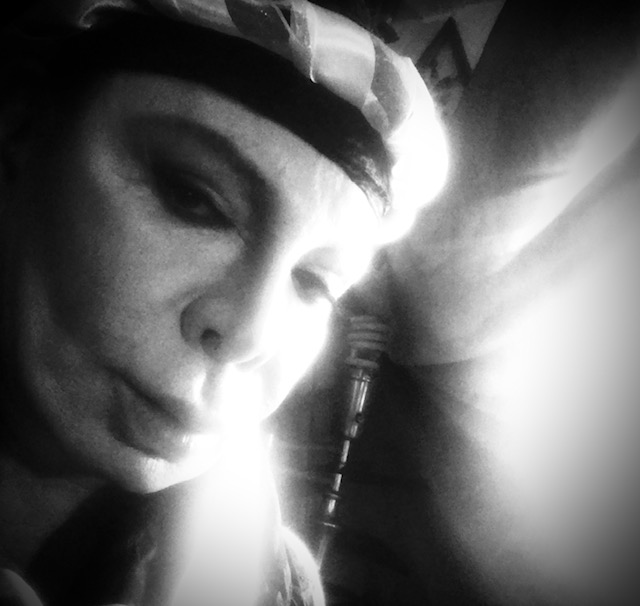 Oh, how boring! I have given orders to ignore me to let me be at peace to focus … to get into my role before acting.
(Answers) Yes, all right. I know everything. That I have 10 minutes, ok. / No, there is no one here. Who? The producer in my dressing room? (to himself and Rudy: "oh, there's much more than a producer in my dressing room!") Where? Shut up!
The producer is in love with the Prima Donna, not with me. (to himself and Rudy: "not yet he is in love with me….) So don't try to enter and don't knock anymore on the door! If " Prima Donna " is looking for the producer, she is not allowed to spy on me through you.
Yes! She always has the habit of inventing roles, rumors and stories, to give herself importance! Old fashioned stories! Last century stories! Silent cinema stories! Ridiculous! Of course we recite Rudolph Valentino …. but she exaggerates! I already have my role to play and I can't play multiple roles and multiple scripts at the same time, as she does. She wants to make the producer jealous and the producer wants to make her jealous. I don't want to be in the middle of this game, so go away! And tell to this "primadonna" that I will not change any word of the script to make it more sensational instead of a manifestation of art, as I want! I respect Valentino's privacy! And now "Va fan culo!!!" (Italian: "go to hell")
—————————————-Oh, finally. He seems be gone. So sorry for all of that! I guess you were forced to play three or four roles and scripts at the same time too…having various affairs at the same time, with prima donnas, actresses, starlets … un vrai carrousel et l'amour? Moi, quand j'ai perdu l'amour, j'ai compris l'amour. Positif, oui? ( From French: a real carousel! And love? Me, when I lost love, I understood love. Positive, yes? )
Mastroianni, maybe he tried to imitate you, in his life. Oh, of course you didn't meet Mastroianni: he was two when you left the world. Yes, in 1966 Mastroianni played you in Hello, Rudy, a very successful musical. Me? No, I didn't. I was not born yet at that time, as a star, I mean yes, of course, your life has never been represented as it really was, not even in the movie about you in 1951? Where Anthony Dexter looks like a perfect clone of you? (laughs) Me? You? Well, Fellini was thinking about it, but the idea didn't work.
You and I are similar inside, even though not in appearance, although we both have strongly Mediterranean features, having been born in the same ancient land. Yes, Fellini's idea did not work, because his imagination does not match your frame. Fellini did well to shoot Casanova, a legendary Latin Lover, but who didn't belong to cinema like you.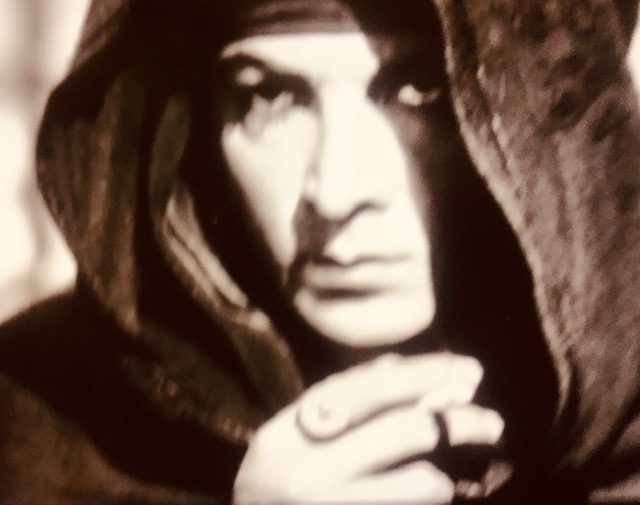 To Fellini, on the other hand, I gave your script. He was surprised. You too? So, now you know how crazy I am. Fellini would never have thought that you were a little esoteric, as he liked, and scientific, a philosopher …. Yes, that script….the only one you wrote, I guess. My mother gave it to me. She received it from Lelletta of course with your camera that has become my mascot and is now shooting us …. Oh, don't worry, you are always so handsome, in the right light, perfect scenery, in my dressing room, you are in my hands……Do you want more? ( Reading ) You wrote… "Before women played me, I played them. A contagious game." I knew my destiny.
"Do you mean that you were sure to become a star? The first movie star." Here, your answer: "I was convinced. I didn't think for a moment before leaving. I've always played the part of the star."
"Sure, till death and perhaps including your death and beyond, as now! (laughs). The contagious game, from one game to another and everything always perfectly played! That's why I can't reveal anything about you, since what is known about you is what you have made us believe about yourself, and what has become your actual life! (laughs) ——————————
My life? Oh, don't care. Yes, no one knows my real life and will never know it, but, in my dramas and scripts I tell about it, a little bit , between the lines….. Yes, moving simply from a scene to another. ——————————By the way , now it is time for me to start preparing to personify you. No. nothing big, just a cameo: a few lines, all standard, nothing creative, nothing new.
Oh, I accepted the role for money, that I already have in my pocket ….no, I don't have sufficient time to betray your secrets ….don't worry….You are in the perfect hands.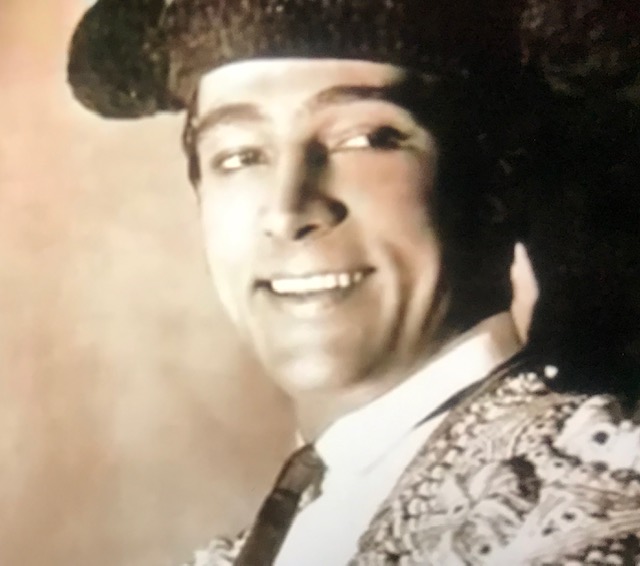 However, it would be nice if in my place, you go out on stage to personify yourself, tonight, in a few minutes! Why not?!
Or, I can announce, "Gentlemen, tonight I will not play Valentino, because he, Rudy, himself, will do it." Better for me. I don't know my few lines yet! Indeed, now I would like the camera to change framing and take you back, your beauty, your charisma, your irresistible charm …. as you will appear on the stage…But I see, your camera is no longer able to take you back, to contain you, since now your light, your power is blinding. You now are perfectly ready to go on the stage!

.. (still knocking on the door) "Five minutes"! Here are the five minutes. So, Rudy, the stage of the world is waiting for you again! Of course, no one will believe that you are the real Rudy, returning on the scene after almost a century! (laughs). On the other hand, I am sure that everyone will be convinced that it is you, the true and only Rudy, since no man, no movie star has never had your charm. I am reading by your smile that Valentino would never reappear on the stage even if this miracle were possible. Right?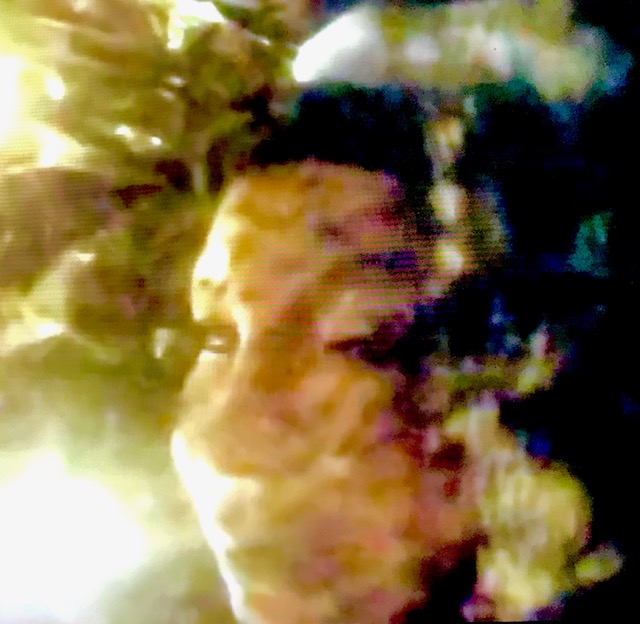 (there is a knock on the door) Ok, two minutes. What will I do on stage without you? I'm going to cry! Since I will not be able to open my mouth because of my awe and nervousness it will follow me there, on the set. The director organized the scene of Valentino's appearance, can you hear the audience shouting?
Come on, transgress yourself, let me corrupt you, take back your beautiful body and come with me, on the stage.
You see, down there, those big spotlights are all on and they are blinding; artificial smoke is invading the scene, an ocean of ​​extras and a crowd of journalists are waiting …No? Ok. I have another idea and everyone will think it's an artistic invention .. No one will see my face, since I will cover it with the lens of your camera and I will point it towards the audience as if your eyes were seeing, as if you are living the scene , as if you are present there. Then, I will leave everyone suddenly and I will return here, I will give you back your camera and we will separate from each other as in a dream. We will both dissolve, as happens usually in the finale of a movie.
Everyone will run here, out of irrepressible curiosity, but they won't find anyone. I'll leave the light on to give the illusion of a presence. (Pause) You smile at me again, it means that you like my direction, I see. Then, my beloved Rudy, we are ready to fly! ….Action! (dark )

(The stage manager knocks insistently on the door. ) THE END