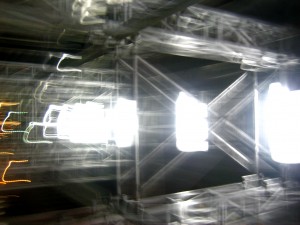 Limitless Sensitivity explores how sensitivity overload can often lead to fearlessness. Contributors this month uniquely show how severe observation is processed differently from one individual to the next: brightness, darkness, sweet, sour. Megalomania is also a consequence of this type of sensitivity.
There are several short stories this moth, including The Hidden World, by Mark Russell Gelade, and Lost Souls (Part 1), by J'Rie Elliott. In George Sparling's energetic piece Lush, the main character is impulsive and intentionally self-degrading. Additional writing includes Glitter on Glue, by Brian M. Barbeito.
You can catch Leena Prasad's monthly column by clicking here. Whose Brain Is It? Presented within the flow of the lives of fictional characters, this is a monthly column with a journalist's perspective on brain research.
If photography is more your style, check out the article by Suzanne Birrell. Birrell recently attended a lecture on aerial photography by Charles (Cris) Benton, Professor of Architecture at University of California, Berkeley.
Also this month, we have two poetry contributions, from Linda Allen and Danny P. Barbare.
In Reviews…
Books:
J'Rie Elliot on Portrait of a Girl and Her Art, by Elena Caravela
Nicole Arocho on Solidarity With The Flesh Eating Mosaic And Other Poems, by Raj Dronamraju
Music/Performance:
Bruce Roberts on Michael Londra's Celtic Yuletide at the Marines' Memorial Theatre in San Francisco, California
Katherine Merriweather on Devaa Haley Mitchell's album, Sacred Alchemy
SynchChaos Cares
We regularly make announcements on our Website and Facebook Fan Page about ways that you give back to local communities and disaster relief around the world. This month we encourage you to:
Visit the winter online art auction presented by the California Coalition for Women Prisoners (CCWP). Click here to learn more about CCWP's mission.
Donate to Philippine flood relief efforts. eBay highlights several charitable art prints for sale, or you can donate directly to the efforts by clicking on any of the organizations listed on the site.
We hope you enjoy this month's issue! Your comments are welcome and please feel free to contact any of the contributing writers directly at the email addresses provided at the end of each post.