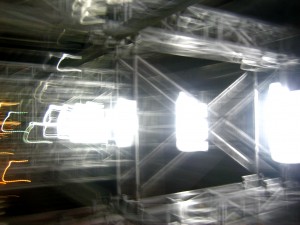 Consequences and second chances come to mind when a near-death experience truly awakens the spirit of a man in the third and final installment of Lost Souls, by J'Rie Elliot.
The work of British Photographer Eleanor Leonne Bennett is radiant. The consistent sheen and bold contrasts in her work are sure to activate your senses.
On the contrary, lack of stimuli and wasted time is expressed in Sam Burks' poem, At the Park.
Additional poetry this month comes from returning-contributors Tatjana Debeljacki and Felino A. Soriano.
Check the out the pleasing misfortune of "Boy Wonder" in the humorous and perverse writing of John Clay Bradley.
In reviews…
Books:
Film and Performance:
Bruce Roberts on I Want To Get Married, written and directed by William Clift
Christopher Bernard on The Past is a Grotesque Animal, at Yerba Buena Center for the Arts in San Francisco, CA
Martin Rushmere on A Case of Libel, presented by Novato Theatre Company in Novato, CA
Click here for Leena Prasad's monthly column: Whose Brain Is It? Presented within the flow of the lives of fictional characters, this is a monthly column with a journalist's perspective on brain research.
Also, check out Holly Sisson's article on Starhawk's permaculture design course, "Earth Activist Training."
Lastly, please make note of the NEW EMAIL ADDRESS for submissions, donations, or general inquires to the magazine: synchchaos@gmail.com.
Thank you and we hope you enjoy this month's issue!
"Like" us on Facebook and use our page as an opportunity to share your ideas, exhibits, book-signing events, and more!