Announcements: Synchronized Chaos Magazine will have a presence at the upcoming Association of Writing Programs conference this year in San Antonio, TX. We're hosting a panel discussion with Kristen Caven, Terry Tierney, Martha Clark-Franks, Jessica Delgado and Kenneth Garcia on how shared reading experiences can spark societal conversations on how to live in a changing world. This takes place Thursday March 5th at 6pm in room 311 of Our Lady of the Lake University and will be followed by an open mic.
Also, we are putting out a request for information on paying venues that could publish nonfiction essays from our regular contributor Chimezie Ihekuna. He's got a piece on his journey to become a writer and another on self-love and body image issues related to those with disabilities. He's raising cash to order a computer to type up and publish another book.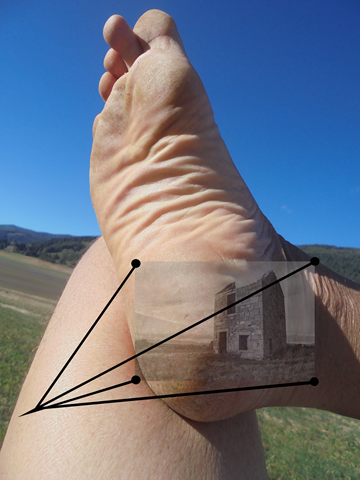 In this issue, Christopher Bernard reviews Cirque Eloize's show Hotel, which suggests that a circus is like a hotel, with strange characters coming and going at different times in various places.
According to Buddhist teacher Venerable Geshe Kelsang Gyatso, our bodies are like guest houses for our minds. We know that bodies are impermanent – we don't stay alive forever and new creatures are always being born. On another level, our minds can be thought of as guest houses for various thoughts, ideas from the world around us or from within ourselves.
Several contributors grapple with ideas that enter our minds and how we process them.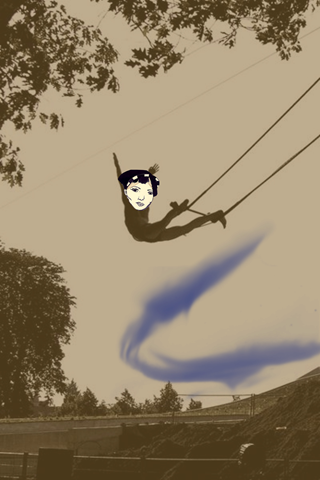 Mark Young's poems reflect the way we think. They begin with quotes from famous people and move to a free-association phase, with subsequent lines loosely reminiscent of the topic or style of the quote.
Samantha Melamed's poetry poses the question of how we'll respond to the weight of our many human feelings. Mahbub depicts passions within nature and the human heart and points to religious faith as a mediator, calming the feelings by providing an external focus.
Chimezie Ihekuna's relationship column conveys his resolve to practice chastity before marriage to prepare himself to have the discipline to respect the boundaries of his eventual relationship. He's made a decision to accept and live by the teachings of his faith, for personal as well as religious reasons.
Abigail George offers up an emotional response to Sola Osofisan's short story collection Blood Will Call. Her review draws out the visceral nature of his themes and the characters' perseverance despite suffering, while asking the open question of why the global literary world hasn't noticed the male Nigerian luminaries alongside the few women from the country who have become famous.
Ahmad Al-Khatat's poetry reflects strength and determination to move forward in life despite sorrow.
Elizabeth Hughes' monthly Book Periscope column reviews five titles about heroic journeys undertaken in response to personal or societal crises: Elika Ansari's Seacity Rising, Jason Barden's The Spitting Post, Glenn Peterson's The Girl from Copenhagen and Jodi Dee's The Little Green Jacket and The Dirt Girl. In the last titles, the journeys are a bit more metaphorical with smaller personal stakes, yet the underlying issues, and underlying people, matter.
Federico Wardal elucidates the contributions to Egyptian and international society President Mubarak made during his time in office and how he was remembered at his funeral. We're aware Mubarak was a controversial leader and encourage comments and a lively discussion of his legacy from the public!
Shelby Stephenson's stylized poetry celebrates words, family and romantic love, and his American homeland. He shows how ordinary life can be approached as a craft, when considered in the right way.
In hotels, guests from all over can encounter one another for chance, serendipitous meetings. Several pieces reflect 'encounters' of this sort, connections among different people, groups, or ideas.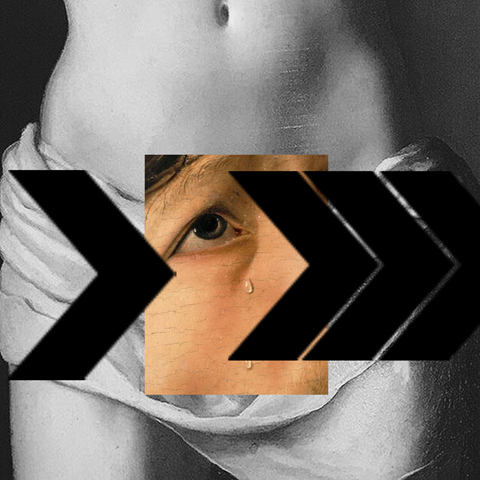 Norman J. Olson's essay about his travels through Maui and London ends with a poetic call to bridge gaps among nations and peoples through travel. Many of Olson's essays deal with appreciating art from centuries ago, so he's also crossing divides of time as well as space.
Michael Agee presents a wall that unites rather than dividing, a space for a mural that invites creativity and imagination.
Claudio Parentela's artwork, which illustrates this editorial letter, depicts characters precariously balanced on wires or in unusual positions, as if between vastly different ideas.
Daniel DeCulla renders Orwell's novel Animal Farm, about power struggles and becoming the bully one has defeated, into an illustrated fable. Humor here satirizes the unfair and absurd rather than entertaining readers, as he engages with writing from yesteryear.
Jaylan Salah's poetry collection Workstation Blues incorporates experiences and encounters from her administrative day-job, reflecting her determination to pursue her creative projects even on a tight schedule.
J.J. Campbell's pieces illustrate how despair can feed on itself, shrinking our imaginations so that we are even less able to conceive of alternatives to isolation and pain. Marc Carver's pieces portray our human need for companionship and the lengths we go to in order to avoid loneliness.
Michael Robinson graces us with short pieces about human connection, memory and care inspired by his fellow patients during his visit to a nursing home last year.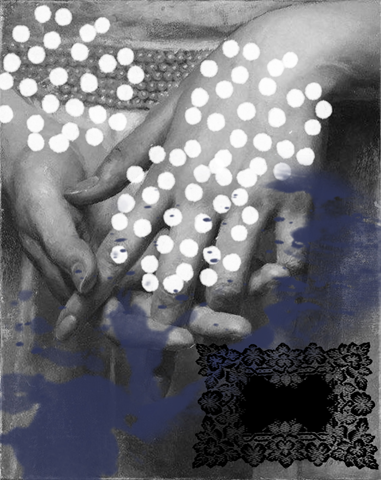 Thank you for checking into this month's issue of Synchronized Chaos! May you enjoy your stay.