Welcome everyone to October's issue of Synchronized Chaos Magazine. This month our contributors bring us thoughtful pieces which strive to reflect authentic experience.
Ann Tinkham's travel memoir "Ode to the Archipelago" conveys a realistic sense of island travel through a plethora of sensory details.
Charles Schneider's novel A Portrait in Time, reviewed by Bruce Roberts, details a quest for the truth behind the origin of several nineteenth century masterworks, with time travel as a literary device. If only historians could all talk with visitors from the past!
Tony Longshanks le Tigre relates the dreariness of homelessness in the first installment of his story "The Crystal Unicorn." The small details of the narrator's struggle to adapt to day-to-day life on the streets give readers a way to identify and empathize with him. He's a person trying to get by, keep his office job and find a place to sleep, not a melodramatic pitiable character or a statistic.
Michelle Chouinard's piece "The One that Got Away" also pulls readers into the character's story through specific events, making them feel the pain of her strained family relationships. The complex details make the character an individual, so people can relate to her, while the abstract name reflects how her experience is common to many more people.
Thomas Cannon's short story "How to Hold a Lesbian Engagement Party" uses the format of an instruction list for party planning to work in humorous observations on human nature. As in Choinard's piece, the details make the story memorable and authentic.
Ryan Hodge explores how video game developers learned how to create an authentic sense of fear in a simulation in his monthly column Play/Write. Kayne Belul evokes a sense of abasement through a simple, graphic image in his poem, and Matt Pasca comments through descriptive poetic prose on the way certain experiences linger in our minds, remaining with us sometimes for years as we process them with greater layers of depth and meaning.
Elizabeth Hughes reviews, in her monthly Book Periscope column, along with a variety of suspense novels, a nonfiction book from Dr. John Berger on the potentially dramatic effects of climate change. The natural world is a complex system where things continually change and where we must stay aware of the consequences of our actions.
Human societies also reflect the effects of their members' values and behavior, and poet Philip Fried's new collection Angry Love, as reviewed by Christopher Bernard, reawakens the prophetic voice to decry the ills of secular society.
Another 'prophet' here, William Jefferson, looks at the videos the ISIL group in Iraq has produced of their recent murders, and suggests that messages are powerful, for good or evil. So, we need to recognize the impact of our words and choose to use them for positive ends.
Luke Usry's poetry expresses a vague sense of visceral and psychological pain, along with dissociation and detachment. Neila Mezynski echoes and builds upon that sense of loss and impermanence by pairing an experimental prose poem evoking the sensation of restless hurry with a piece reminding us poignantly through an old woman's small treasure that nothing we strive for lasts forever.
Ayokunle Adeleye continues his series on the medical system within Nigeria, examining the relationship between doctors and consultants and highlighting the role of and need for fully trained physicians in handling crises such as the Ebola epidemic. In another essay, he also calls for Nigerian elected representatives to put the needs of the country and their constituents above their own desires for power and money, to demonstrate authentic servant leadership.
Virginie Colline contributes a short piece on Paris' Sacre-Coeur, expressive in its simplicity. Her writing points readers to look at the cathedral themselves, rather than attempting to reproduce it in words.
Anthony Langford's poetry expresses the strain of living through constant, subtle injustice, staying where you don't fit. Sean Lynch's poetic speakers also seem alienated from the world, arguing with others and disappearing into drink, yet find solace by observing scenery through a window.
Dr. Debra Trock, in a lecture at Oakland's Chabot Space and Science Center reviewed by Cristina Deptula, relates how flowering plants and animals who pollinate them have evolved together over time and specialized to meet each other's needs.
Finding one's own niche, one's own place to belong, and then adapting to that niche, can be a useful survival strategy. The challenge is, then, to find ways to live authentically within a niche available to you. We hope that the works in this issue provide guidance and insights on how to make that happen.
Contributor Announcement, from William Jefferson:
Now Open: Essay contest on the characterization of Lucifer, from William E. Jefferson. Send in a 300 word essay about the Devil, and have a chance to win a whole assortment of awesome prizes, including a Kindle and an Amazon gift card! Jefferson is the author of the Estillyen series, a thoughtful meditative novel where a young couple find peace and meaning on a fantasy island where they help monks restore and illuminate old manuscripts and bring an old recluse back to humanity after a terrible accident. More info here: http://www.estillyen.com/lucifers-speech-essay-contest/
Commercial announcement from our magazine's partner, software developer Rui Carvalho: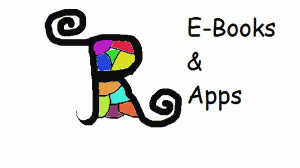 If you are a writer or a poet and dream to show your work to the world, then we believe we have the best of opportunities to share with you. 
For a small donation you can have your book presented as an e-book app for Windows Phone or Kindle. 
Details are the following: 
Windows Phone or Kindle with up to 40 poems – (donation 40 USD)
Rui M. Publisher ISBN – (donation 10 USD)
Annual maintenance – (donation 10 USD per year)
Revision of the text – (donation 50 USD)
Part of the funds will go to Rui Carvalho and enable him to continue the work he does creating apps for health and environmental nonprofits, and the rest will go to Synchronized Chaos Magazine.