Synchronized Chaos is sharing a notice about this upcoming virtual theater show and will review it after opening night.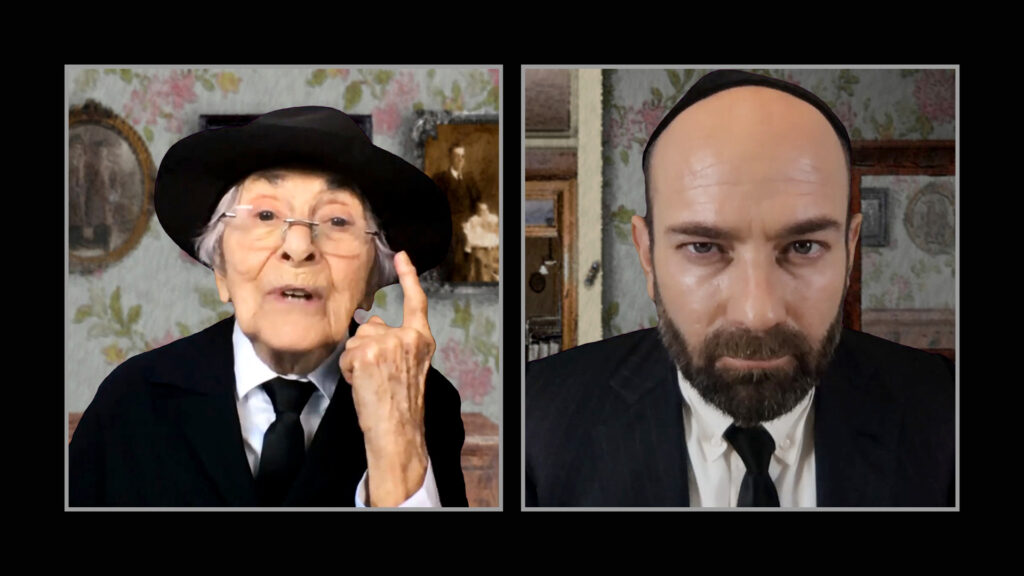 Yiddish Theatre EnsemblePresents… God of Vengeance (Got Fun Nekome)
An artful online video adaptation of Sholem Asch's groundbreaking 1906 Yiddish play
Directed by Bruce Bierman / English translation by Caraid O'Brien
Streaming Saturday, March 20 thru Tuesday, March 23, 2021
Tickets ($18 – $54): klezcalifornia.org/yiddish-theatre-ensemble • www.Eventbrite.com
Berkeley, CA… The Yiddish Theatre Ensemble (YTE) planned on presenting the English language translation of the 1906 controversial Yiddish play God of Vengeance (Got Fun Nekome) by Sholem Asch in September 2020 at a theater in Berkeley, California but had to halt production due to the pandemic. Dedicated to this endeavor, YTE devised an innovative approach to presenting theater during this unprecedented time. The play will now be mounted on Vimeo on March 20-23, 2021 as an artful video adaptation with actors from around the country. Due to COVID restrictions, the actors were rehearsed and filmed on Zoom in full character and costume from their respective locations.  (The cast was never actually in the same room together).
The multi-cultural, multi-generational and diverse LGBTQ cast of 17 actors, many of whom had never spoken a word of Yiddish before, comes from the San Francisco Bay Area and beyond (New York and Las Vegas) and includes nonagenarian veteran of stage, Naomi Newman, co-founder of The Traveling Jewish Theater. Local Treasure Naomi Newman: 90 Years Old and Still Acting
As the play has been re-set in New York's Lower East Side during the Depression, digital set designs (or backdrops) were added creating the 1930's atmosphere with a distinct graphic novel style. The sets, designed by Production Designer, Jeremy Knight, of West Edge Opera, are inspired by photographs courtesy of the Tenement Museum collection with period costumes coordinated by Wardrobe Consultant, Suzanne Stassevich, formerly of San Francisco Opera. The play will be enhanced by an original score, by San Francisco Bay Area Klezmer musician, David Rosenfeld, anchoring the emotional voice of this evocative family drama.
This adaptation based on the English translation (but including some Yiddish language and idioms) by Caraid O'Brien stays close to the script with new interpretations of character portrayals and plot development. Themes explored include: issues of domestic violence, dignity and portrayal of sex workers, freedom of expression and acceptance of LGBTQ relationships. As with many of Asch's plays, powerful female characters give voice and agency to women. The themes speak directly to the inequities of human and civil rights still being fought for today. The play is peppered with humor.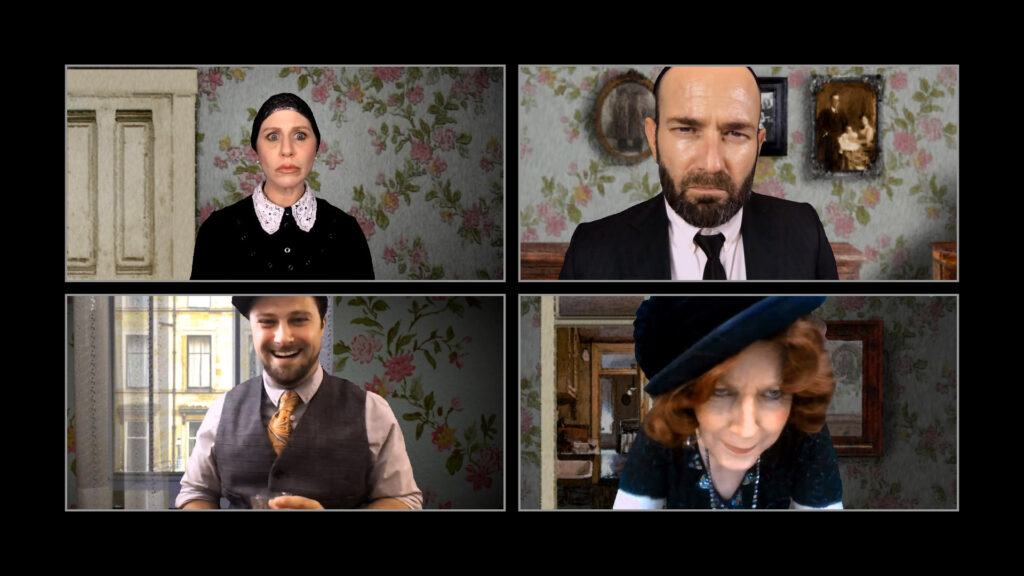 ABOUT THE PLAY:
God of Vengeance tells the story of a seemingly observant Jewish couple and their daughter Rivkeleh who live upstairs in their Lower East Side apartment during the Great Depression. Yankl and Soreh do their best to protect their only child from mixing with their bustling livelihood—a thriving 'brothel' business downstairs in the basement. Rivkeleh is at a marriageable age and plans for a future husband are being made. She is ensured an attractive dowry when her father commissions a Torah scroll, worth thousands, to be written just for her. Supposedly, the hand-written scroll is believed to protect her and keep her kosher. Meanwhile young Rivkeleh has fallen in love with Mankeh, one of his prostitutes and a tender relationship blossoms. Tensions mount and soon life upstairs and downstairs begin to entangle. As Yankl's plans are threatened, he begins to unravel.
The themes of this play are deep and resonate today: can money buy salvation, happiness, holiness? All are explored in this family drama story that has extraordinary tenderness, elements of Greek drama —and a bisl (little) Yiddish. — Laura Sheppard, Producer
Audiences should know this is not, God forbid, a moralistic play! Sholem Asch himself said he didn't care if he wrote a moral or immoral play. He only cared about writing a good play that had an impact and spoke to people. — Bruce Bierman, Director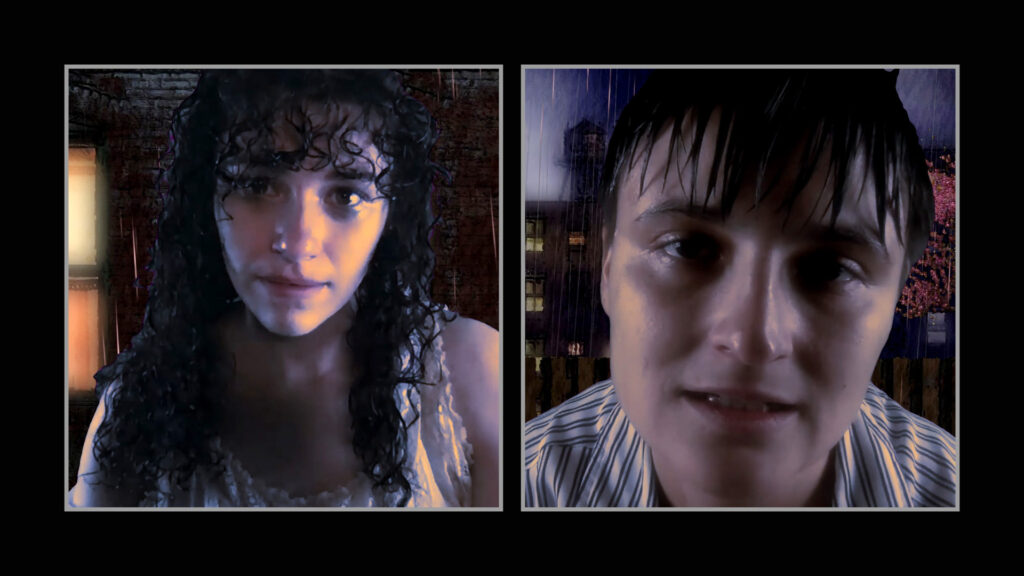 HISTORY:
After the play's opening in Berlin, God of Vengeance had tremendous success throughout Europe and was translated into many languages. Upon arriving in New York, it was first seen in Yiddish at the Provincetown Playhouse in the West Village. The 1923 production in English at the Apollo Theatre in New York was the first to portray a lesbian relationship in a sympathetic light and included the first lesbian kiss on Broadway. That production was assailed by members of the religious and cultural establishment and was charged with obscenity and shut down. The producer and company members were arrested and found guilty.
The history of Asch and this play was inspiration for the 2015-2017 Tony award-winning Broadway production Indecent which was also seen at the Oregon Shakespeare Festival for which Director Bruce Bierman served as Yiddish Dance Dramaturge. This production only scratched the surface of the original play. Yiddish Theatre Ensemble would like audiences to experience the power of the characters and immediacy today. Yiddish Theatre Ensemble is particularly interested in Sholem Asch because he was the first playwright to incorporate modernity into his plays, mirroring 20th century life in cities and towns rather than focusing on Biblical stories or folk tales of the past.
ABOUT THE PLAYWRIGHT:
Sholem Asch (1880–1957). Although he penned several of his 18 plays, shorts stories and novels in the US on New York City's Lower East Side and at his home in Staten Island, Asch wrote only in Yiddish. Asch is often mentioned in the same breath as other modern Yiddish fiction writers like Sholem Aleichem and I.L. Peretz. The Polish-born author and playwright is the first Yiddish writer to be widely translated into English and to gain worldwide renown, and to have a bestseller in English (The Nazarene). The star literary contributor of the Yiddish newspaper, The Forward (Forverts) from 1915-1940 was the most widely reported and caricatured writer in the Yiddish press from 1915-1950.
ABOUT YIDDISH THEATRE ENSEMBLE:
Laura Sheppard, Producerand Bruce Bierman, Director, have collaborated for twelve years to create community-based productions in affiliation with fiscal sponsor KlezCalifornia. Their collaborations include the popular Yiddish musical Di Megileh of Itzik Manger, produced as part of the Jewish Music Festival (2014, 2015), as well as KlezCalifornia's Cabaret by the Bay. Yiddish Theatre Ensemble is dedicated to producing the rich, rarely performed repertory of the Yiddish theater as well as new works by living artists.
This production is part of the 40th Anniversary of the Yiddish Book Center (Amherst, MA), the nation's acclaimed center for the preservation of Yiddish literature and culture and their Year of Translation. This production is fiscally sponsored by KlezCalifornia and supported in part by a Civic Arts Grant from the City of Berkeley.
CAST/LEAD ACTORS (See attached bios): Roni Alperin –Yankl | Jill Eickmann – Soreh | Elena Faverio – Rivkeleh | Zissel Piazza – Mankeh | Simon Winheld – Shlomo | Esther Mulligan – Hindl | Naomi Newman – Reb Eli | Josiah Prosser – A Scribe | Rebekah Kouy-Ghadosh – Basha | Frances Sedayao – Rayzel