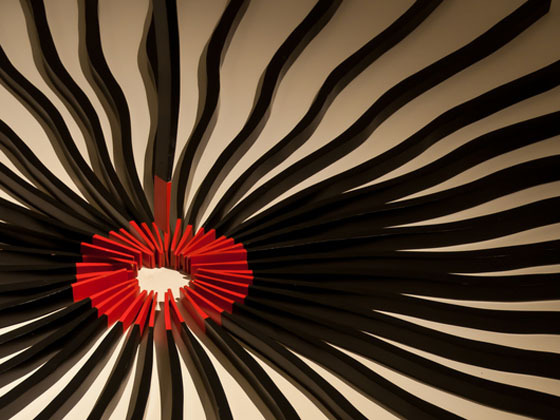 Kicking off this month's issue, Mind Intrigue, is a diverse collection of poetry by Sam Burks.
Dave Douglas' The Clouds Are Upside-Down, compels us to think about how much of our personal perspectives are merely superficial at best as we are often caught up in our own daily rituals.
J'Rie Elliott's piece, Your Heart, is about how one individual's thoughts can be truly connected to another person's thoughts, regardless of distance or communication.
Is rhythm writing out? Are poetry masters a thing of the past? Check out Bruce Roberts' Poetry as Art.
Enjoy timely neuroscience news in Leena Prasad's monthly column, Whose Brain Is It? Presented within the flow of the lives of fictional characters, this is a monthly column with a journalist's perspective on brain research.
Read the preface to American Euphoria: Saying Know to Drugs, by Richard Wilmot, Ph.D.  This book promises a fresh perspective on drug addiction and a critical analysis of traditional thinking in terms of drug culture.
You can also read an excerpt from Author Stefanie Freele's new short story collection, Surrounded by Water. Freele's work has been featured in several literary magazines, journals, and anthologies.
Other writing this month comes from Sarah Ford. Ford's life has been a series of struggles, including those related to drugs and alcohol and Parental Alienation Syndrome. Ford wants only the best for her children and for them to learn the importance of not creating barriers from labels or prejudice.
In performance and music…
Christopher Bernard reviewed Shotgun Players' production of Tom Stoppard's The Coast of Utopia: Voyage, held at the Ashby Stage in Berkeley, California. The Coast of Utopia: Voyage was directed by Patrick Dooley.
Kelly Munoz reviewed Opera San Jose's production of Faust, held at the California Theatre, San Jose, California. Faust runs through May 6, 2012.
Tapati McDaniels reviewed Ani DiFranco's concert at the Rio Theater in Santa Cruz, California, held on March 26, 2012.
This month in visual art…
Also, please be sure to check out Adrianne Anderson's interesting in-depth interview with Travel Writer Francis Tapon.  Tapon is a successful businessman who turned his love of world travel into a new career.
NEW! Check out our Kickstarter Page and please help spread the word to others, so that we can reach our goal of raising at least $300 by June 1st! Your support will help us provide more resources for our international volunteer staff, encourage writing and visual art groups to meet within their own local communities, and allow us to bring in technical support to revamp and maintain our website. If you have any questions about this project, please email synchchaos@gmail.com with "Kickstarter" in the subject.
Thank you and happy reading!