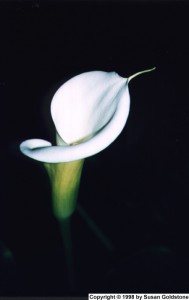 Welcome to June's issue of Synchronized Chaos International Magazine! Happy graduation, Father's Day, and change of seasons.
Our monthly theme is Coping and Catharsis – using writing and storytelling to face and process personal and social suffering and alienation.
Our writers portray a mixture of individual, social and global wrongs and griefs. Having these pieces grouped together reminds us that at some level all suffering is personal, because it affects people and other living beings.
Catharsis is defined medically as purging, the removal of poison or waste or the excess of anything from the body. In ancient Greek and Japanese Noh theater, playwrights induce catharsis by showing intense drama or emotion so audiences can express and release the feelings along with the characters and afterwards return to psychological balance. Many of our writers' work this month reflects great sadness but also represents the potential for healing in audiences by providing a venue for cathartic identification.
* Linda Allen creates vignettes of midwestern American life, with one of the most powerful a funeral from a child's point of view, grief underscored by the contrast with the boy's innocence and curiosity about the black clothes and other ceremonial details.
* Justin Karfs, Erin Rabon and Sam Burks all explore loss, longing and loneliness through distinctive poetic styles. Kurt Dunlap illustrates the confusion of some aspects of modern life and the challenge of developing an authentic relationship when people aren't sure of their own and others' motives through his tragicomic fictional piece.
*  Some cathartic works also serve to encourage audiences to harness their vicarious experience of anger and sorrow by doing something about social injustices. In fact, playwright Bertolt Brecht intentionally avoided reaching psychological conclusions in his dramas in order to leave audiences feeling inspired to complete the story arcs themselves by taking social action.
A few of this month's contributors confront local and global social injustice through their writing.
Martin Sunnafrank illustrates systemic manipulation of society by the powerful, rich and selfish in his novel Three of a Humankind, reviewed by Bruce Roberts, and George Teseleanu reviews the writing of San Francisco Beatnik performance poet Mark Schwartz, who uses language in unique ways to protest and subtly mock war, racism, conformity and other wrongs he saw in post WWII America.
Poet J'Rie Elliott sublimates criminal violence into verse which derives its power from the intentional lack of a happy ending, thus refusing to mask or romanticize the brutality and senselessness of what happened. Leena Prasad discusses the physical and neurological response to a personal violation in her column, Whose Brain Is It.
The most direct, positive element of hope this month comes from an actual stage production, the comedy showcase Justin Alan attended in San Francisco's Mission District. Alan describes the joy and comfort he experienced from the performance, comparing the show to a 'warm hug from a friend.' He points to one of the perhaps less high-brow, but still useful aspects of culture: to pull us out of dark moods so we can function and make it through the day.
An anonymous Bay Area writer, using the name 'Quest Forself,' also points to how people can learn to connect to and comfort one another, starting by looking within and overcoming personal barriers to empathic relationships. This can represent another pathway towards overcoming suffering, if we're willing to put in the thought and effort.
And, finally, returning contributor Christopher Bernard reviews the Victorian Cult of Beauty (1860-1900) exhibit at San Francisco's Legion of Honor, which shows the power of beauty to calm, inspire and renew us, taking us back to the idea behind the Ray Bradbury quote on our informational page:
"And what, you ask, does writing teach us?First and foremost, it reminds us that we are alive and that it is gift and a privilege, not a right. We must earn life once it has been awarded us. Life asks for rewards back because it has favored us with animation.So while our art cannot, as we wish it could, save us from wars, privation, envy, greed, old age, or death, it can revitalize us amidst it all."
― Ray Bradbury, The October Country
NEW! Check out our Kickstarter Page and please help spread the word to others. While we've met our $300 goal, we can accomplish even more with additional funding, and can collect donations until June 19th. Your support will help us provide more resources for our international volunteer staff, encourage writing and visual art groups to meet within their own local communities, and allow us to bring in technical support to revamp and maintain our website. If you have any questions about this project, please email synchchaos@gmail.com with "Kickstarter" in the subject.
Thank you and happy reading!