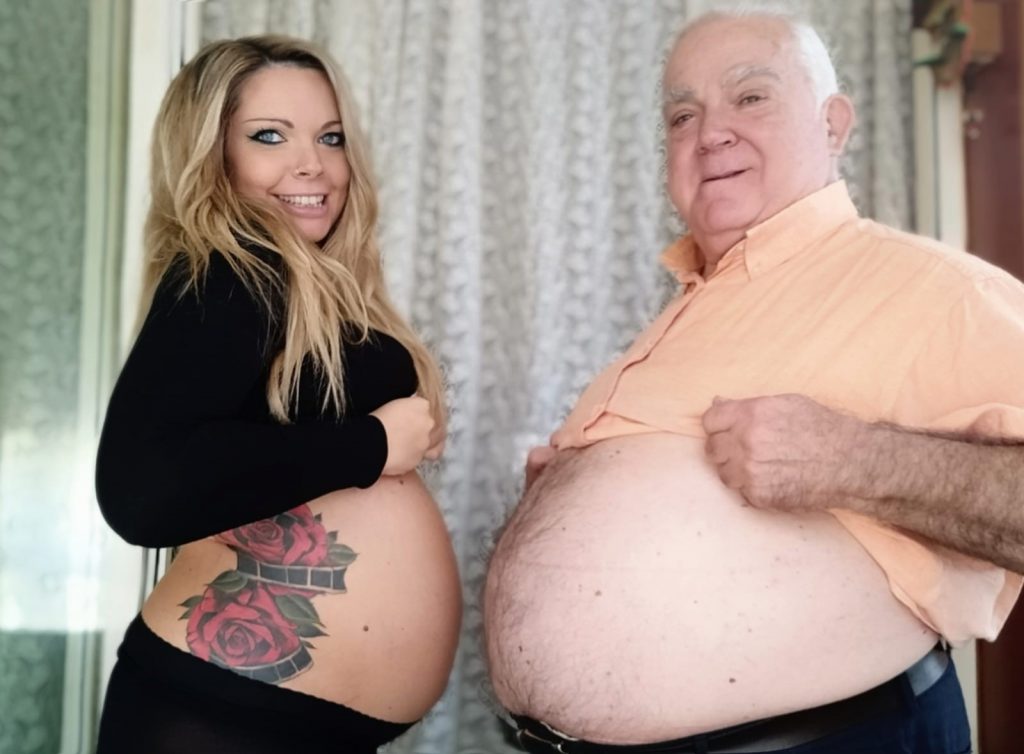 TWO LIVES
There are two Lives
Two bellies, to which more.
The one, by Isabelle
Waiting for a new life:
Kylian's, boy, who, now
In the beautiful Isabelle's belly
Is sucking his finger, no doubt
And that his first cry birthing
Will be: "To drink, to drink!"
Like the Rabelais' Gargantua
At birth.
The other, by Daniel
Whose good is based on eating well
And at an incovenient time
In the Rabelais' Pantagruel style
Who calls his belly "Thelema"
And it is very similar to him
In the Gustave Doré's illustration
As do You see.
Those two bellies
Of Duchess and Duke
Are two "O" that we can pronounce
Happy seeing them.
Two wonders of Creation
That produce good effect.
Compelling reasons
That the life exists.
It is true that a child will come
With pleasure and with care
Hearing him, with joy, cry
Learning what birth is
Since then,
As true as that Daniel's belly
So slender
Is making a thousand progress
Without lying to Pantagruel
Eternal companion of eaters
And convincing dinners
Converted, today and now
In an oracle
Of the divine bottle
From Ribera's wine.
-Daniel de Culla