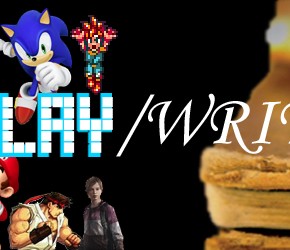 -Ryan J. Hodge
For someone who enjoys a great story, is there anything better than a narrative that engages you from the very start? Imagine a world so rich you can almost smell the scents in the air, a delivery so clever it forces you to think in a way you never thought you would. I'm Ryan J. Hodge, author, and I'd like to talk to you about…Video Games.
Yes, Video Games. Those series of 'bloops' and blinking lights that –at least a while ago- society had seemed to convince itself had no redeeming qualities whatsoever. In this article series, I'm going to discuss how Donkey Kong, Grand Theft Auto, Call of Duty and even Candy Crush can change the way we tell stories forever.
What Videogames Teach Us About Writing Female Characters
It is tempting to say that games have made great strides in their portrayal of female characters since the early days of rescuing Pauline, Princess Peach, & Zelda but, in fairness, there has been a wide array of female (or female identifying) characters ranging outside the role of 'damsel in distress' since even the 8-Bit era. Some of the most readily identifiable of these include Samus Aran (Metroid), Carmen Sandiego (Where in the World is Carmen Sandiego?), Selan (Lufia II), Terra (Final Fantasy VI), and so on.
While inarguably outnumbered by male counterparts (particularly in playable roles), there is still much that games can teach us about writing for female characters.
It is no secret that part of the challenge in writing compelling female characters is to reconcile their character traits with the society in which they exist. There is a temptation to suggest that the best practice for writing a 'good' female character is to simply write her as one would a male character and merely replace the pronouns. However not only does this conflate the 'male' template as a sort of 'default' model, it can also be unnecessarily limiting the character's scope. Yet, there is an understandable reluctance to dwell over-much on the fact that a character is, indeed, female when the story doesn't call for it.