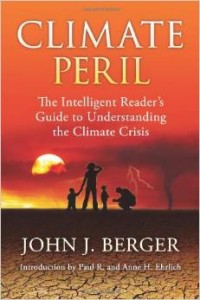 Climate Peril
Climate Peril is a very interesting book on climate change. It is written so it is easy to understand. It really opens the eyes of the reader to what is, what can and what will happen to our environment if something is  not done about the heat trapping gases in the future. The climate change is being caused by humans. Mr. Berger in the first chapter tells of what can happen to the environment by the year 2100 if something is not done. There are government regulations on emissions now that help, although so much more has to be done by humans so we don't bring extinction to ecosystems, animals and marine life. This book will open the eyes and minds of readers and will educate people on global warming.
You may purchase Climate Peril here: http://www.amazon.com/Climate-Peril-Intelligent-Readers-Understanding/dp/0985909234/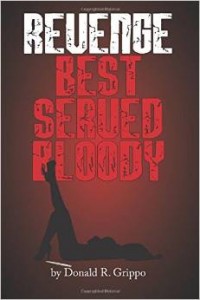 Revenge Best Served Bloody
If you like suspense/thrillers that are filled with murder, mystery and excitement on every page then you will love this book. This book is about EJ Stanley and her husband Bret Manley. EJ works for a casino and her husband and her are about to go to Paris for a vacation. As she is finishing up, a strange icon shows up on her computer. She gets her computer expert friends to help her open the files and finds out they are plans to bring the US economy to its knees with a nuclear bomb. EJ and Bret are chased through Paris and even when they come back by the terrorists. If you want to read a book that is filled with suspense and excitement and will keep you on the edge of your seat page after page, then read Revenge Best Served Bloody. It is the most exciting suspense/thriller that I have read and rate it two thumbs up and five stars! Happy Reading!!
You may purchase Revenge Best Served Bloody here: http://www.amazon.com/Revenge-Served-Donald-R-Grippo/dp/1938501136/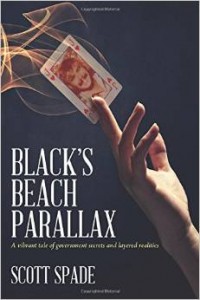 Black's Beach Parallax
Black's Beach Parallax is a very interesting action packed thriller that is both fiction and also contains many historical events. It is the story of Jack O'Malley who works for a defense contractor in the 60's and starts playing poker. He finds that he is extremely good at the game and can make a living from it. His friend, Gene, who works for IPS approaches him to work for him and pays Jack extremely well. The work is so secret that they can't even discuss it on the phone or in either's home. When they discuss business they go on long runs where they know no one will be listening. Conspiracies abound and people start suddenly dying. To find out more from this action packed thriller, read Black's Beach Parallax!
You may purchase Black's Beach Parallax here: http://www.amazon.com/Blacks-Beach-Parallax-government-realities/dp/0692224319/
(no cover photo available)
Review of Alterien Book 2: Shadows of the Past
Alterien Book 2: Shadows of the Past takes Oberon Navarro and his half sister Sharon to the home where his family lives. He meets his mother, father, sister and the firefighters that work with his father. However, this has not turned out to be a completely happy reunion. Rivers, who was a soldier in SABER with Navarro is after him. Rivers wants to kill Navarro's family first. Oberon is made to meet with a woman named Ara and triplet girls with women's voices. They remove the "probe" Dr. Grey used to track and control Oberon. They train him to use his enhanced special abilities to his fullest extent. He can now fly at supersonic speed without the use of his aircraft. Find out more in Alterien Book 2: Shadows of the Past. This book is an exciting page turner which will keep the reader on the edge of their seat. Find out what happens next with Oberon, Sharon and Abigail. I highly recommend this book. I absolutely loved it!!!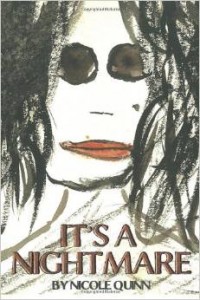 Nicole Quinn's It's a Nightmare
It's a Night Mare is a fantasy that is a page turner and will keep the reader on the edge of their seat. This book would make a great movie. The Night Mare is a demon that rules over all. She does not allow dreams or baby girls. When a baby girl is born, she must be thrown into the river to die. If they live they are destined to live a horrible life. Females are considered Breeders/Quasi-human. The Night Mare gets her power from people who dream. A baby girl is found by an old couple who live in the Off Grid, which is away from the city of Winkin. The baby girl is found in a willow tree. The old couple raise her and prepare her for the dehumanizing that she must go through as she grows. Mina's parents discover that she has special abilities and visions. She has these visions through dreams. The Night Mare is constantly on a quest to find the girl who will draw the Gold Stone from the bag when they are registered. The Gold Stone girl is actually the Night
Mare's mortal enemy and she must find this girl and destroy her before she is destroyed. I highly recommend It's A Night Mare. Buy it today and find out about the city of Winkin with all of the monsters and off gridders. Read it today and see how Mina overcomes the Night Mare!!