Review of Ambrosia Chronicles: The Initiation
Double Wow!!! This is the second book in the Ambrosia Chronicles. As soon as you start reading it, it will be like you never even put down the first, it flows right into it. In the Initiation we are introduced to Regina the evil one who gave Lucas his powers and her assistant Anna. Emma and Alex are both brought to Mytholia whee they can train and become much stronger with their powers. Alex discovers she has many powers and cannot yet control them, so they must be filtered at first. Alex and Emma both learn of their past and their families. The Initiation is a whole lot of gripping thrills and suspense and possibly a bit more growing romance. It can be read as a stand alone, but so much better after having read the first book of the series. The Initiation will keep you on the edge of your seat until the very last page. I absolutely loved the book. I personally hope it is made into a movie. What a great movie it would make!
Karolina Simos' Ambrosia Chronicles may be ordered here: http://www.amazon.co.uk/Ambrosia-Chronicles-Initiation-K-Simos-ebook/dp/B00PKE08YO/ 
The first two books are now available and the third in the series will come out soon.
 Review of Ambrosia Chronicles: The Curse
(cover photo will be available soon)
This is the third and last book in the Ambrosia Chronicles, and it does not disappoint the reader at all. This book will keep the reader on the edge of your seat until the very last page. It is very exciting. I absolutely loved all three of them and highly recommend them for the fantasy lover's personal library.
In this book, it comes to the battle between good and evil. The full amount of powers of Alex and Emma are revealed. The battle is in the land of Mytholia and on the grounds of the school. The students who do not have their full powers or haven't trained enough are evacuated and the others stay there to battle the Rogues and Regina. The battle is so exciting you will not be able to put it down until the very last page. If you love the Harry Potter series, you will love the Ambrosia Chronicles.
Review of Save Dr. Jekyll and Destroy Mr. Hyde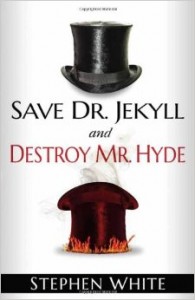 Save Dr. Jekyll and Destroy Mr. Hyde is a Christian self help book that makes sense to anyone, whether you are Christian or not. It teaches us how to determine whether we should take someone's advice or adhere to their opinions. It also teaches us to think things through and how to really listen to what God wants for us. For example, if someone is telling you one thing but deep down you know you should not heed their advice, then most likely God is telling you not to follow that person's advice or listen to their opinion. This self help book is written in such a way that we can all understand. Pastor White uses many examples from the Bible to show us how God can speak to us and the consequences of doing things on our own. I highly recommend this book for everyone's library.
Stephen White's Save Dr. Jekyll, Destroy Mr. Hyde can be ordered here: http://www.amazon.com/Save-Dr-Jekyll-Destroy-Hyde/dp/1621366979/
Review of My Razzle Dazzle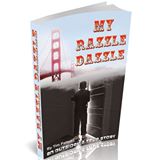 My Razzle Dazzle is the memoir of Mr. Todd Peterson. He gew up in the midwest and at a very young age knew that he was different. As a young boy he endured being beaten up, taunted, mocked and called names. When he discovered that his difference was that he is gay, he was afraid. He would even pray for God to make him strainght. Back in the 60's gays would be given shock treatments because they were thought of as mentally ill. What a horrible time that was! When he came to San Francisco, California to be in the Roller Derby, he was able to embrace his differences. Mr. Peterson has written My Razzle Dazzle in such a way the story pulls you in. It is funny, sad and very deep. You will not want to put this book down until you have finished it to the last page.  I absolutely loved it. The shame and pain that young Todd had to endure will make you feel like crying. This is an important book to let people know that everyone is different. Everyone deserves to be
treated with respect and dignity. I very highly recommend this book.