It Never Happened by Darrah J. Perez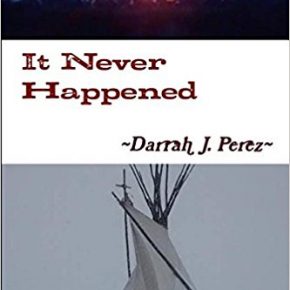 It Never Happened is the first volume of three memoirs consisting of poetry and the story of Darrah J. Perez. How she became spiritual and how that has led her to a better place in her life. I liked both the poetry and her story. I really believe that others can use the wisdom from what she has learned through her mistakes in her earlier life. I really enjoyed reading the first volume and am looking forward to starting volume two. It Never Happened is very deep and thought-provoking. It will keep the reader interested and will want to continue reading all three volumes. I highly recommend It  Never Happened.
It Always Happens by Darrah J. Perez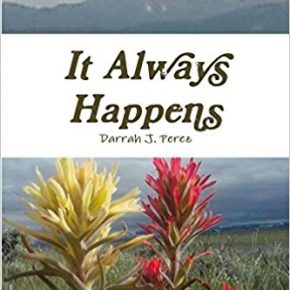 It Always Happens is the second book in the trilogy of poems and stories by Ms. Darrah J. Perez. In the second volume, she shares more of her story of addiction and overcoming the addiction and abuse she has been through. She enlightens us with her wisdom from the Creator than has led her through this journey of sharing her knowledge and wisdom. Her poetry is very deep and will touch your inner soul. My favorite poems are "Karma Has a Message", "It's Never Goodbye", and "A Saddened Heart". Ms. Perez writes with the wisdom of someone who has been there and shares that wisdom with her readers. I believe we can all take something and learn something from these books of her life. I highly recommend reading them and look forward to reading the last book of the trilogy.
It's Forever Happening by Darrah J. Perez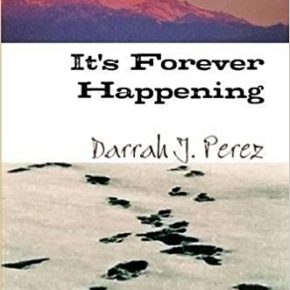 It's Forever Happening is the third and final book of poems and stories of Ms. Darrah J. Perez' life. This is the perfect ending to the trilogy. It wraps up the first two and comes to its final conclusion. My favorite poems were, "Life Has A Wavelength', "My Heart Beats for You," "Any Which Way the Wind Blows," "Fighting To Survive," "Home of the Greats", and "A Dear Angel's Time."  Although all of Ms. Perez poetry will touch the reader in some way, these were the ones I particularly liked the best. In this final book she has some excellent advice in the stories. Each one will touch the heart of different readers in many different ways. Thank you Ms. Perez for sharing your deeply inspiring stories and excellent poetry with us. I highly recommend all three of the volumes.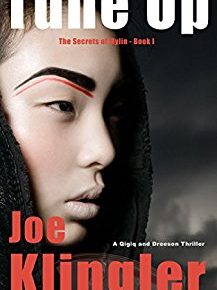 Another best seller by Joe Klingler! Tune Up is a new Qigiq and Kandy thriller. Qigiq and Kandy were introduced in Klingler's earlier novel Mash Up. Qigiq (Ki-jeek) is a detective rom Alaska on loan to the SFPD. They are caught up investigating a suspicious hit and run on an older woman in Chinatown. They need to find out who did it and why someone would target the older woman. This leads them to a much more complex world of crime with twists and turns that will keep the reader on the edge of their seat until the last page. Mr. Klingler's writing is very smooth and filled with excitement in every page. The reader will want more after reading Tune Up. I look forward to reading the following books in the series when they come out. I very highly recommend Tune Up by Joe Klingler. This is a book that will not disappoint.