Eve Blohm's Four Seasons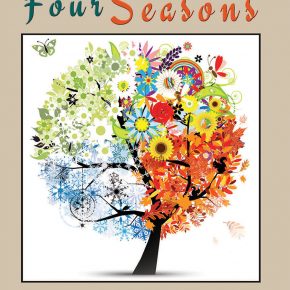 Four Seasons is a collection of short stories, some that read like poetry and words of wisdom and encouragement. I love the advice she gives at the end of the first one, "The Bear and Wolf, the Owl has the Last 9/22/2016.' They are definitely words of wisdom I wish I heard years ago, and will heed from this day forth. A couple of others I particularly liked very much are "Gray's Life Drama" and "Bouquet of Love." Although, all of them are very good. I highly recommend Four Seasons by Eve J. Blohm. This would be a great gift for someone who loves to read.
Lesley Graham's Star Warrior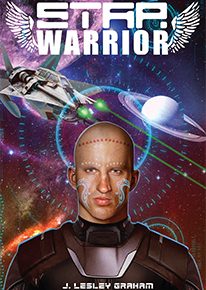 Star Warrior is a sci-fi novel that has plenty of action and adventure to keep your adrenaline going full speed until the very end. It will keep the reader on the edge of your seat and keep the pages turning throughout the whole book. Jack Quantum was a Star Warrior that would keep other Star vessels and space craft safe from pirates and any other unscrupulous criminals in the Star System. The Star Warriors would help the less wealthy people as the police force would mainly keep the wealthy safe and many of them had shady practices. Due to a horrific accident on a Star Warrior thunder turkey Jack Quantum becomes an employee on a Star Trader Ship. Just the mention of a Star Warrior on any vessel would be enough to keep most of the criminals away. This is a fast paced, action packed novel and must have for the sci-fi fan. I very highly recommend Star Warrior by J. Lesley Graham.
The Adventures Of Toby Bear by Kim Lake-Seibert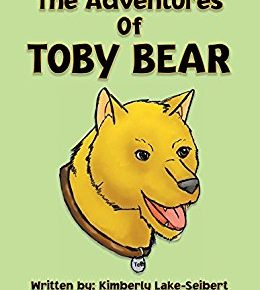 The Adventures of Toby Bear is a true story in the form of a children's book. The illustrations are truly delightful as is the story. Toby Bear is the pet and loving companion of Little Kimmy. They were very close and Toby Bear knew when Little Kimmy was very happy and also comforted her when she was sad or ill. Toby Bear seemed to know just what Little Kimmy needed to make her happy. This being a true story makes this book an even more special children's picture book. Small children delight at the story of the lovable Toby Bear and will love the wonderful illustrations. This would make an excellent give for any child and also a wonderful gift for a preschool or kindergarten or day care. Pick up a copy today and enjoy! I very highly recommend The Adventures of Toby Bear by Kim Lake-Seibert.