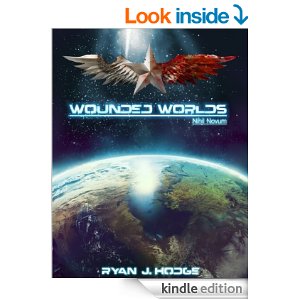 Wounded Worlds: Nihil Novum
by Ryan J. Hodge
Wounded Worlds: Nihil Novum is an excellent sci-fi novel. I highly recommend giving this book a try if you don't usually read sci-fi. I am sure you will enjoy it as much as I have. I would personally like to see this made into a movie or television series. In Wounded Worlds, the alien Heleans try to overtake the earth and a battle ensues. Meanwhile, on Talvares the humans are trying to integrate human culture with the alien culture. The story flows with non-stop suspense. The readers will be kept on the edge of their seats and will not want to put the book down until the very last page.
I very highly recommend Wounded Worlds: Nihil Novum. I enjoyed this book very much. Hodge's Wounded Worlds: Nihil Novum is most definitely my cup of tea!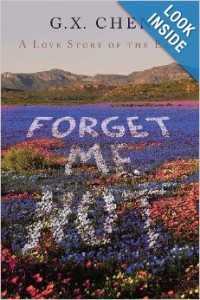 Forget Me Not: A Love Story of the East
by G.X. Chen
Forget Me Not is a sad, happy, serious and delightful story. It takes place in China in the 60's. It is the love story of Li Ling and Zhang Lily. The book opens with a letter from Li Ling's friend Big Head. Li Ling's wife asks him about the letter and Li Ling sets out to tell her the story of his life in China as a child. He lived with his grandparents in Hong Kong until he was about eight. Then some horrible changes came about and he had to be sent to China to live with his parents. Some communists known as the Red Guards were punishing people as counter revolutionary foreign agents if their relatives lived in Hong Kong. They also shut down schools and the government put people to work wherever they wanted to put them, even if they were still teens and should have been in school.
Once the Red Guards ended their reign and schools and universities were reopened, they even were able to have dances once a week. Li Ling and Zhang Lily met up again at the university and rekindled their love for each other.
This is a bittersweet tale of the love between two people who grow up in very difficult times in China. I enjoyed this book very much. The story will keep you captivated page after page after page. I highly recommend Forget Me Not by G.X.Chen. I am sure you will enjoy this book as much as I have.