Article Title: The 'CV' Effects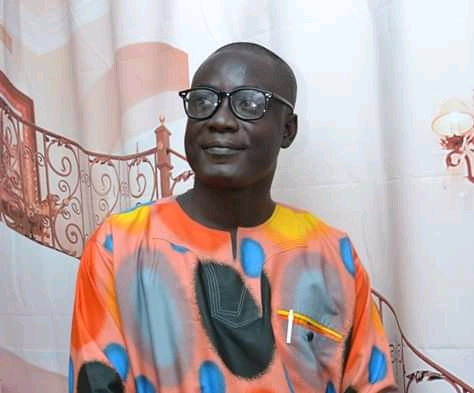 The Genesis of what commenced in a suburban community of China has been described and called by some as Wuang Wild Fire – WWF spreading across the length and breadth of the globe. Thus, like invisible terrorist causing unbearable soul damages and demise of the entire human race from Asia to America, Europe to Africa, beside across the oceans to Australia as well by the airwaves of flights to countries of the continents. Indeed, the news of its occurrence and how lives were affected in Wuang, China dated December of 2019. In fact, its severe deadly approach to multitudes in China made the 'Word Health Organization – WHO' came out with a name Corona Virus – CV as simplified initials. However, 'Corona' as a literal parlance means 'Crown'. Well, in terms of how it relate to this virus still unknown and vaccine undiscovered. Once again, WHO also came out with it short pronunciation name CoViD-19 which is explained: Co = Corona, Vi = Virus, D = December, 19 = 2019. To some world medical Doctors the 'D' stands for Disease though. As far as this article is concerned then CV simply means Corona Virus as I used to title a Spoken-Word poem recording dubbed: 'Oh CV!' which can be listened to via the following web-link: www.soundcloud.com/ikeboatofficial/ohcv – Of course, not the CV many known as Curriculum Vitae attached to some employment application letters.
Around the world over, in everything there is good and bad, right and wrong, or even positive and negative. Therefore, The CV Effects brings to bear both the Negative and Positive sides of this global CoViD-19 pandemic as it pictured in African perspective. Although, many lives have been lost in Europe, America and other continents than Africa, there is still need to bring readers to the CV positive and negative effects. Lo, to the curious minds, Positive in this context is not when someone is tested and he or she carries such fatal virus in the blood stream coupled with its symptoms of the body system. Aside, not negative when a person has contracted the virus. But contrary, in view of right conditions or states it has brought human-kind and made many, especially on the continent of Africa.
The Positive Ten – TPT (+10)
1. It has taught both young and old the critical need as well urgency to wash hands thoroughly with soap under running pipe-borne water or usage of 'Veronica Bucket'. Hitherto, some proceed to eat meals without regular hand wash even after visiting nature's call, be it public or private toilet.
2. To the religious minds, in the Christendom – It has established the possibility for the faith-oriented ones to learn to pray on their own and for themselves even to intercede for others respectively. Thus, no dependency on Pastors or Priests to pray for them in times of critical spiritual conditions as there are no social functions or gatherings such as Church service, crusades etc.
3. It has also changed peoples habitual drunkenness as some often go to secret spots, bars or even pubs at even dawn times to engage in alcoholism i.e.(Excessive in-take of alcohol). That means positively there is nose-dive of people being piss-pots in order not to affect their health status.
4. Generally, those in Africa particularly the sub-region often refrain from covering their nostril even though pollution of different forms in the atmosphere hinders respiratory process. Thus, regular usage of 'Nose Mask' or 'Face Mask' has prevented many from inhaling other poisonous substances in the atmosphere through the nose or mouth.
5. There has been decrease of over-population problems in some countries of Africa, America, Europe, Asia etc. It obvious over-population bring about other economic hardships to the human society, thus some sort of positive death effect any way.
6. To those seeking 'greener pastures' in some European or American countries there will be many job or work opportunities for them to travel in enhancing their human resource-based when the whole pandemic pass away and people have freedom of movement.
7. Nowadays, there is reasonable usage of handkerchiefs and tissues to cover nose and mouth when sneezing or coughing, as in times past some folks thought it was just some sort of involuntary action in life.
8. People have learnt the act of physical or social-distancing and isolation when it comes to buying and selling at public places as some form queues during customer service i.e.(Food Joints, Banking Halls and other places) which are often crowdie and congested, aside demands proper-spacing at public areas.
9. Being frugal on funeral and burial services in Ghana particularly has advantageously changed as those dead are buried quickly like the 'Islamic way', not kept in mortuary or morgue. Also, without mounting canopies and organizing of wake-keeping, playing music during funeral-related activities.
10. Similarly, those who spend huge-sums of money on wedding, engagement and birthday parties has changed dramatically as only twenty-five (25) people are accepted during social gatherings with regard to government directive.
The Negative Ten – TNT (-10)
1. Obviously, the bad or negative impact of Lock-Downs on some sub-Saharan countries such as Togo, Ghana, Burkina Faso, Nigeria, Ivory Coast has been a bitter pill to swallow, especially those working from hand-t0-mouth on daily basis. Both, the partial and total Lock-Downs have made many remained hungry at various homes since they couldn't reach-out to work so no means to make money for their livelihood.
2. The death of individuals, some known relatives abroad and those popular show-biz celebrity and other professionals such as Musicians, Actors, Doctors etc. have left sad indelible marks on the minds of many as grave-yards are equaled to ancient castle-gate or door-way of no return to life.
3. No regular cordial forms of hand-shake salutation so some have sense of emotionalism and unseen feud of hatred being a negative sign rather than CV symptoms itself.
4. Badly, no classroom form of education to study as schools and other corporate institutions, supermarkets, malls have generally close-down for so many months in Ghana, and other parts of the world. But, those with no knowledge about computer-related online learning or studies that means when there is possibility of examination it will be to their 'negative' disadvantage since they can't fathom certain topics in the curriculum. Aside, would need professional teacher's assistance.
5. Some company employers have also laid-off workers, staff members and abrogated or cancelled contracts of personnel as consumers are not patronizing products and services rendered to the masses. More so, the international Airline industries as well Maritime agencies of ports and harbours are not in regular operations affecting the entire global economy.
6. Family members and friends who have made monetary promises to send financial support to relatives in Africa are facing hard times due to uncertain Lock-Down restrictions and conditions.
7. There have been sky-rocketing prices of products at market-places, especially sanitizer becoming mostly sought after CV preventive and protective product on the continent of Africa and beyond. Unimaginably, it has also affected some other food stuffs and products previously on little demand.
8. The increase of pre-paid electricity unit buying, as school boys and girls supposed to be at school during classroom hours are at home watching television and using other electrical appliances to the disadvantage of parents suffering to pay other utility bills. To some parents, noise-making at home has been on higher-heights as children playing and hitting objects aimlessly keep disturbing them.
9. Unknowingly, some government officials and those at front-line of work to ensure cure or possible healing process of the CV disease are rather making money to engage in different projects and use during political campaign rallies season. A couple of weeks, whilst at an audio recording studio at Top Hill of Kasoa, information revealed that some people with negative test of the CoViD-19 are falsely quarantined in order to ensure more donors funding support. Unhealthily, monies giving by both local and global organizations are channeled to different projects to the 'negative' disadvantage effect of the global Corona Virus – CV pandemic.
10. Last not but least, some of us with other talents in the Arts performing industry are not getting events gig booking coupled with other benefits due to the negative side effect of Corona Virus – CV pandemic as there are no special social shows and programs to ensure participation or performances.
Name: Ike Boat
Location: Kasoa, Central Region Ghana, West Africa.
Email Address: ikeboatofficial@gmail.com or ikeonmic@gmail.com