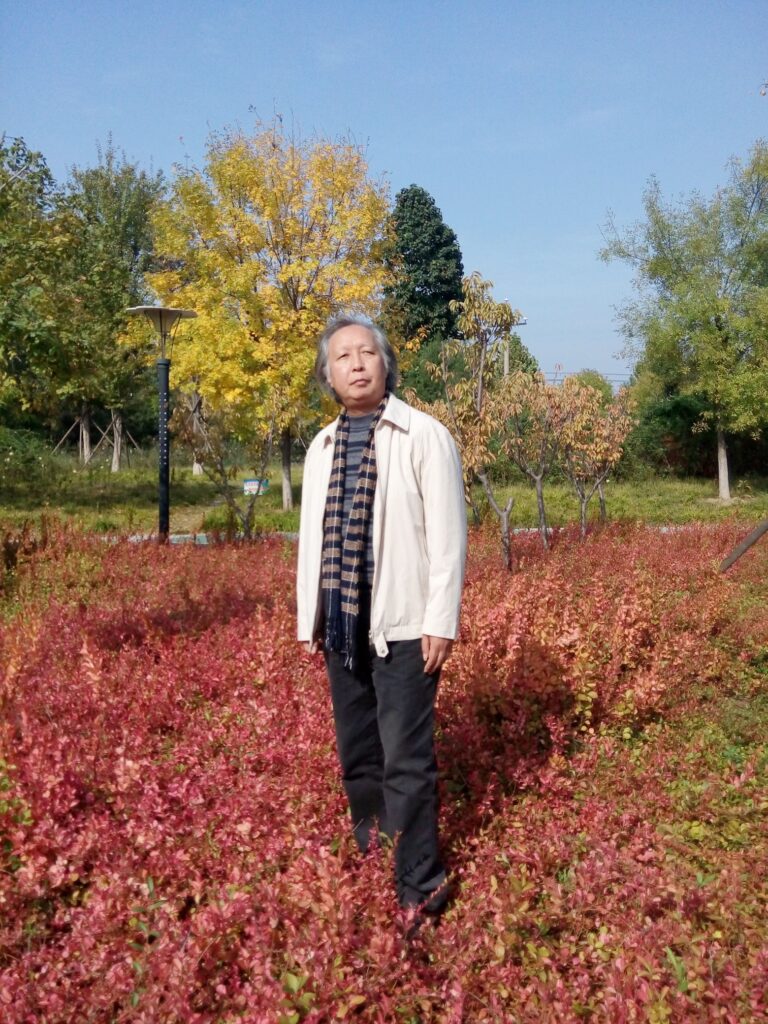 The Key of Heaven


If your soul wakes up and see golden heaven
At this moment, the fragrant honey makes you suddenly realize "Emptiness in Non-emptiness& Being in Non-being"
Even in  black forest of the hell, you still hold the key of heaven
And the lightning of your mantras makes the python spit out those gems of time,
and those golden books of jade version from the gods in prehistoric.
8.14.2017

天国之钥



如果你灵魂醒来看到金色的天堂
这一刹那的芳馨之蜜让你顿悟了空空之妙
即使在地狱的黑色森林也依然手握天国之钥
而你的咒语之闪电让巨蟒吐出那时光的宝石那史前诸神的玉版金书
2017.8.14

Cherish: The Memory of the Heaven



Today I would like to thank the world that looks like the hell.
It makes the fire that cherish the memory of the Heaven burning inside me;
it reminds me of the precious fruit of the sweet golden tree.
Those palaces and towers swirling music from outer space,
those giants whose bodies are limpid and happy,
those oceans are blue cocktails,
those rivers are the nectar of the soul;
However those mountains float in the sky like clouds, layer upon layer.
None of stone has no transparent smile.
The wind pass through the body and sings mysterious words.
None of flowers will wither,
as if old sun is both eternal and young.
8.26.2020


怀念天堂


今天 我想感谢这地狱的人间
它让我体内燃起怀念天堂的火焰

让我回忆起甜蜜的黄金之树的宝石之果

那飘洒着天外乐曲的宫殿楼阁

那身体空明而欢喜的巨人

那海洋是蓝色的鸡尾酒

那河流是灵魂的琼浆

而那山岳如云朵般飘浮

在层层叠叠的天际

没有一块石头没有透明的笑容

风穿过身体吟唱 神秘的词语

没有一朵花会凋谢

仿佛古老的太阳 永恒而年轻
2020.8.26


Don't Forget The Other You


Don't forget the other you,
those numerous you who either in the body or outer space,
those sweet smiles and the diamond flowers that never withers,
make boundless years on earth turn into a snippet of bird song.
Yes, that's crows of Phoenix from heaven.
Those sweet lightnings hit you,
let you suddenly wake up and see Gold Heaven is with you.
And your body is  golden body of giants,
make all time to become sweet.
6.10.2019

不要忘了那另一个你


不要忘了那另一个你
那在身体里在天外的众多的你
那甜蜜的笑容永不凋谢的钻石之花
让你在尘世的漫漫岁月化成一声鸟鸣
是的,那是天国鸾凤的啼鸣
那甜蜜的闪电击中了你
让你恍然醒来 看见黄金的天国与你同在
而你的身体是巨人的黄金之体
让一切时光变得甜美
2019.6.10


Bio:Yuan Hongri (born 1962) is a renowned Chinese mystic, poet, and philosopher. His work has been published in the UK, USA, India, New Zealand, Canada, and Nigeria; his poems have appeared in Poet's Espresso Review, Orbis, Tipton Poetry Journal, Harbinger Asylum, The Stray Branch, Pinyon Review, Taj Mahal Review, Madswirl, Shot Glass Journal, Amethyst Review, The Poetry Village, and other e-zines, anthologies, and journals. His best known works are Platinum City and Golden Giant. His works explore themes of prehistoric and future civilization.
Yuanbing Zhang (b. 1974), is Mr. Yuan Hongri's assistant and translator. He himself is a Chinese poet and translator, and works in a Middle School, Yanzhou District, Jining City, Shandong Province China. He can be contacted through his email-3112362909@qq.com.