Welcome to December's issue of Synchronized Chaos Magazine! First off, here's a scholarly paper on Chaos Theory from Femke Reitsma of the Graduate School of Geography, University of Wisconsin–Milwaukee. 
Our theme for this month is Daydreams and Reveries.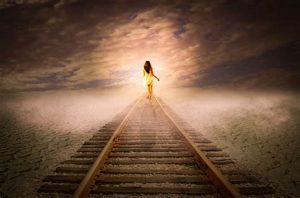 Poet Mahbub's speakers step out of linear time and place to process grief, love, and other strong emotions. One of Joan McNerney's pieces concerns a literal dream, along with speakers who are dwarfed by the machinery, trains, and violence of urban life.
Michael Robinson takes us through the understated journey of a black boy, or man, through various forms of pain, including racist violence and personal loss, towards healing. He also reviews poet Jamel Gross' new collection A Knight Without His Lovers, which is a tour-de-force through various kinds of romantic and family love. Interestingly, Gross also writes paranormal horror and action adventure, another angle on the subconscious.
Chris Nold relates a disjointed set of ephemera – emails, notes, drunken texts – that convey the life of a traveling salesman, along with narrative that reads like diary entries. Norman Olson details his journey through Scotland and Iceland, which includes a museum exhibit on the pre-Raphaelite artists and a historical illustration on the old Scottish weaving industry, now outsourced. Chimezie Ihekuna contributes a story of a holiday celebration nearly lost, then rekindled with a sudden blessing, in his excerpt from his new collection Christmas Time! 
Rui Carvalho renders life on Earth as a dreamlike island retreat, where we drift together with other creatures through sleep and wakefulness.
Ryan Quinn Flanagan's clever, but tough-minded vignettes include a piece on going back to childhood to experience the awkward stages of learning as the very young learn. Mark Young reflects on our brainpower and creativity as human beings and ponders the many ways we can choose to use our lives and insights.
Joan Beebe describes how talking with loved ones and turning one's thoughts to the future can help people survive traumas, including medical crises. When we move our thoughts out of the immediate present we can benefit from a larger and more hopeful perspective and rejoin community to share our insights with others.
Sheryl Bize-Boutte also shares a tale of family love, where a husband brings his wife back to the days of their youthful love with the gift of a special dress.
K.C. Fontaine's poetic speaker also changes himself while recovering from a personal trauma, and becomes more conventional, more the way he feels others wanted him to be. It's left ambiguous whether this change is positive, though.
J.J. Campbell offers up dreamier-than-usual ruminations on lost love and vitality, while probing the thin line between pain and pleasure. Sylvia Ofoha carries readers through cycles of ragged emotions: from grief to relief to joy and then back again. James D. Casey also journeys through grief, as his speakers lament the loss of parts of themselves along with formerly idolized loved ones.
John Patrick Robbins explores self-deception, the difference between your exterior and interior. The way people see you, the way you want them to see you, and the way you see yourself may be three totally different matters.
Chimezie Ihekuna, in the final installment of his drama The Success Story, presents a dream fully realized, while Elizabeth Hughes' Book Periscope reviews titles that concern perseverance towards one's goals. These include Marshall Ginevan's law enforcement action drama The Wrong Side of the Badge, Patricia Thorpe's children's book The Canada Goslings: Lilly and Scooter, and Everton Robinson's parenting title A Child's Guide to Wisdom, ten-year-old author Sebastian Deras' adventuresome Space Rangers  and Bonnie Ring's sensitively rendered Women Who Knew Jesus. 
Finally, poet Vijay Nair presents two pieces about making the most of your life, and becoming your own hero by how you choose to live. Scott Thomas Outlar joins him in that sentiment with a philosophical essay on how to create positive change by focusing on creating what you would like to see rather than tearing down the negative.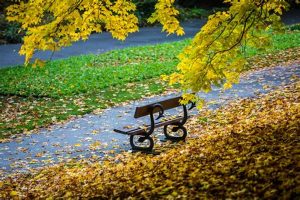 This is from our friend and colleague Rui Carvalho: 
We are very happy to announce that the literary contest 'Nature' is about to start. This year's theme is "The Nature of the Universe",
with Earth's terrestrial nature remaining central to the theme.
All are welcome to enter by submitting a piece of writing on the theme of nature and the natural world. This can be a poem, a short essay, or a short story. American author Janine Canan, who has a long and established reputation writing on these themes, will serve as judge, and Portuguese author Rui Carvalho sponsors the contest and prizes.
Further details and deadlines can be found at: https://talesforlove.blogs.sapo.pt/