Chimezie Ihekuna's new book The Poured-Out Thoughts will be released soon, so he has sent us a collection of reviews and excerpts from his work. Please enjoy!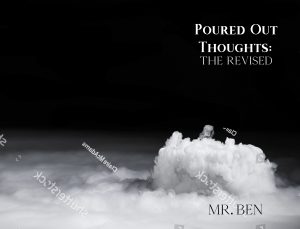 Published Excerpts
https://drawneartochrist.com/2016/11/23/meet-the-poet/ (Mr Ben, my pen name and one of the contributors of the anthology, "Draw Near To Christ)
Below are some publications of my poems (i own the rights to them, however)
http://www.rewardpublishing.info/october-.html (Aside the fact that my poem, 'My Capability' won Reward Publishing Poet of the month. Reward Publishing is currently holding the first right to the poem i 'replaced' it with the poem, 'The Tri-angles of being; Me, Myself and )
Out of the Box—http://highonpoems.com/30042/english-poems/long-poem/out-of-the-box
Out of the Box—http://earthborneonlinepoet.wixsite.com/spoken-word/chimezie-ihekuna
http://www.sonrisechristianpoetrybydawn.com/christian-guest-poems
http://youthpassageways.org/blog/2016/10/10/the-growing-life-of-a-child/
Out of the Box–http://queenmobs.com/tag/chimezie-ihekuna/
Out of the Box—http://deadsnakes.blogspot.com/2016/01/chimezie-ihekuna-poem.html
https://kalaharireview.com/the-life-mirror-b79f5640671f
http://www.bewilderingstories.com/issue722/worthiness_truth.html
http://www.tribes.org/web/2017/8/9/the-other-side-of-natures-consciousness
Mirror Against the wall:
https://www.wovenwordspublishers.in/mirroragainstthewall/
The Broken Mirror
https://www.wovenwordspublishers.in/broken-mirror-poem-chimezie-ihekuna/
NOTE:My poem, "Nature's Blessings—-Draw-Ups to God" was published in the anthology Blessed Creation. See the link:https://drawneartochrist.com/2016/11/23/meet-the-poet/. Mr Ben is "me" being written under the author bio section. In addition, five of my poems were selected for the 2017 Savant Books Anthology.Rose Seaquill, Bipul Banerjee, Dr. Mike, Doc Krinberg, Jock Armour, Mr. Ben (Ihekuna Chimezie Benedict), Emily Anderson, Marianne Smith, Carolina Casas, Cigeng Zhang, Thomas Koron, Mark Daniel Seiler, Dwight Armbrust Jr, Uhene, Daniel S. Janik, Lonner F. Holden, Sara Hawley, Ihar Kazak, Barbara Bailey, V. Bright Saigal, Ken Rasti and Teuta S. Rizaj. This is the link: https://mkt.com/savant-books-and-publications/item/shadow-and-light-savant-poetry-anthology?t=modal-fb
REVIEW: http://www.fictionalcafe.com/chimezie-ihekunas-poured-thoughts-poetry-review-simran-p-gupt/
REVIEW: http://readingandlitresources.blogspot.com/2018/02/a-note-on-poured-out-thoughts-by.html

Review by Bruce Martin ( a review specialist): [You have]…"
written an intriguing collection of poems, and those readers who enjoy poetry with a spiritual/religious bent will I am sure enjoy this work."
.
The Being of Peace—http://the-art-of-autism.com/the-being-of-peace-2017-world-peace-day/