Memories of a Childhood Hero; Nostalgia and the Cost of Hero Worship
by Jeff Rasley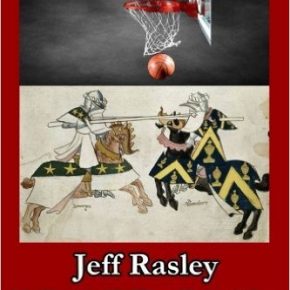 Chip Hilton was perfect – at least in the mind of this boy growing up in a small town in Indiana before the Beatles were big. He was tall, rangy, with blue-grey eyes and short-cropped blond hair. Chip's square jaw was always clean shaven. A lock of hair would drift down his forehead and need to be brushed back while he was playing ball.
Chip was shy around girls but popular at school with the guys. He was the star player on his high school football, basketball, and baseball teams. Chip was doted on by his hardworking, graceful and lovely mother, Mary Hilton. She always had homemade cookies ready when the guys came over after team practice.
Chip's dad, a factory foreman, died in an industrial accident saving the life of one of his crew members. Chip suffered stoically the aching loss of his father. The Hiltons were not well off, but managed. Mary worked at the factory as a secretary. Chip had to work part-time as a stock boy at the local drugstore to help with family finances.
Continue reading