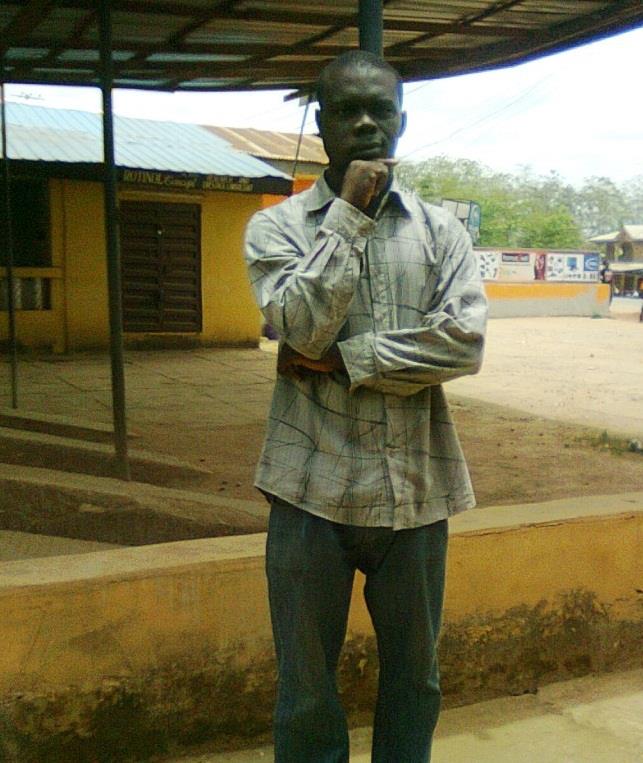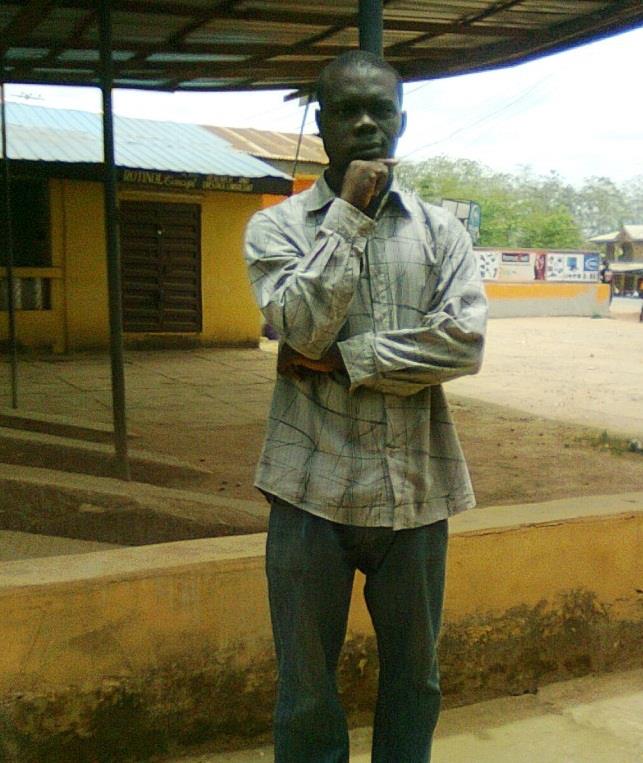 The Conflict
(A Clash of Interest)
The clash between the Blue and Red-Star aliens is taking place in the Parallel Earth. The Blues are tired of the excess influx of technologies occupying infinite spaces, so are the Red Star aliens. The Blue Star aliens, through their specially-designed light-year interstellar spaceships, migrate in 120-earth minutes earlier than their Red-Star counterparts. The former has the agendas of peace and savoring the vastness of enormous lands the parallel Earth possesses as they co-inhabit with the parallel earth's peoples, while the latter, fierce-looking, star-red complexioned force of alien beings, is poised to take control and put under continued torture the Parallel Earth's peoples.
The Clash of Interest becomes The Conflict
(Ext) The Parallel Earth
The Parallel Earth is playing host to the conflict between the innumerable Blue and Red Star Aliens. All blue in complexion, The Peace-makers, as they are called stand at the positive axis of the parallel Earth while the infinite Red-Star Aliens occupy the negative axis. Battle-ready and suspended at the Sky of Invisibility, far beyond the visibility of the parallel Earth's people, both leaders stare at each other in disdain while their subordinates wait for their ''go-ahead'' order to begin the confrontation.
Blue Alien Leader (Twelve-feet in height)
(Sounds gentlemanly)
My contemporary Red-Star Alien, you should be aware that we came from different constellations to inhabit the parallel earth.
We should realize they have, they are and they will forever be the inhabitants of their lands
We need to live in peace and harmony with them
Red-Star Alien Leader (About the same height)
(Objects harshly)
I beg to disagree!
We both came from different constellations to occupy the parallel earth!
You know, it's in our nature to occupy where we find ourselves.
Blue Alien Leader
It's a fact that you came to oppress with your advanced technologies
But remember, we came here before you
Red-Star Alien Leader
(Laughs sadistically. His subordinates laugh too)
You're funny…
No, you make us laugh
Look at the way you make us laugh you more
(The Red-Star Aliens laugh hysterically to the point where the Blue Star Aliens can't help but hold their ears with their hands. However, the Blue Alien Leader is unmoved but staring in rage at the hysterically-laughing Red-Star Alien Leader and his co-horts)
Blue Alien Leader
Quite Please!
(Calm suddenly returns)
(Contd) We're in for a serious encounter
And here you are, disturbing the Equilibrium of Acoustics within the axis of the parallel earth and beyond
Be considerate!
Red-Star Alien Leader
You talk as if you don't know who we are…
You're addressing a superior force
We believe in control!!!
We've colonized over ten planets
The Parallel Earth is for our taking
I can see why your planet can't colonize any…
PEACE
(Grins)
Blue Alien
(Indifferent)
If you think you're wise, think about the people
You know for a fact that they're a peace-loving people
They detest wars
The energies are in consonance with nature, their frequencies agree with the universal principle of vibration continuum and their conscious concurs with that of their material sphere of existence.
Red-Star Alien Leader
(Upset: so are his co-horts)
Hmmm…Are you sure you really want confrontation?
Give us the parallel earth for our complete control
And think of conveying that peace vibration of yours to other worlds
Blue Alien Leader
You don't think alright!
What do you think has come over you?!!!
Red-Star Alien Leader
The control agenda is what has come over us
And you Blue Aliens can't afford to come in our way!
Blue Alien Leader
We'll see to that
(Shakes his head in utter disappointment)
What do you hope to achieve from this?
Red-Star Alien Leader
I thought you're wise
Why ask me a dumb question?
Can't you see how we've successfully colonized other planets?
Blue Alien Leader
That's other planets you've colonized
The parallel Earth is quite a different one
So my question still stands
Red-Star Alien Leader
(Very confident)
Well, we're here for the following:
Depopulating the parallel earth peoples
Taking over completely their leadership structure
Taking charge of their economy
Engaging in sudden wars between and amongst themselves
And infusing by force our mentality in the lives of the few surviving ones
The mentality of subjugation!
Blue Alien Leader
Do you think you can achieve this?
Red-Star Alien Leader
Who the hell of alien beings that would withstand our agenda?
Blue Alien Leader
(Smiles mildly)
So, you forgot we're in for a confrontation
Red-Star Alien Leader
Who cares?
(Looks back at his subordinates)
Fellow, aliens, what's our agenda???
(They respond in unison): CONTROL!!!
(Contd) My Blue Alien, you can see the situation of things
Blue Alien Leader
Let me say some things
We were here before you came
We know what the people want
And we're more than willing to give them
They are peaceable a people
And so are we…
My Red Alien, please advise your subordinates to leave here and explore other worlds as you've been doing.
Red-Star Alien Leader
(Angry)
You must be out of your senses
We came to exercise absolute control without opposition
But you and your so-called ''peace-loving'' blue aliens think you can stand on our way to achieving our agenda?
You must be joking!!!!
Remember, we're way technologically superior and light-years ahead of your people
You blue people stand no chance!!!!
Blue Alien Leader
We're at the Sky of Invisibility
We're here to approach things amicably
Peacefully…
Red-Star Leader
Seriously???
Blue Alien Leader
Yes!
We left our worlds in search of rest and in my word and world perspective, peace
We met a people who have existed for as long as time can remember
We ought to seek ways co-existing with them on their land peacefully
Red-Star Leader
You know that's against the resonance of our peculiar energy, frequency and consciousness.
You know what? It's impossible!!!
Blue Alien Leader
I can see you're prepared since you've refused to identify The Conflict of Interest
So, it obvious you're prepared for this clash…right?
Red-Star Leader
Do you think we're here for joke sake?
We have to settle the score here and right now!
Can two alien beings can run a parallel leadership structure here?
Impossible!!!
We're here, from the beginning, to take you alien beings out of the way!
Blue Alien Leader
Interesting! Two alien beings can run a parallel leadership structure
I agree with you completely
I thought you'd be considerate
I thought you will, for once, give peace a chance….
But…
Red-Star Alien Leader
You're DEAD WRONG!
(COMMANDS HIS SUBORDINATES)
PEOPLE, THE BLUE ALIENS THINK THEY CAN COME HERE TO TAKE OUR PLACE
WE AREN'T HERE FOR ANY MERE SHOW
WE'RE HERE FOR WAR!
THERE IS A CONFLICT
WE NEED TO RESOLVE IT IN THE LIGHT OF VIOLENCE
SO, GET YOUR ARCS TOGETHER AND ALL WEAPONS OF DESTRUCTION
WAGE ATTACK ON THESE PEOPLE
(The Red-Star Alien Beings are assembling all Weapons of Destruction. The leader is already well-armed to the T. The Blue Alien Beings are all ears to listen to the words of their leader)
Blue Alien Leader
(SPEAKS SUPER-AUDIBLY)
PEOPLE, WE HAVE COME TO THE POINT WHERE THE CONFLICT OF INTEREST HAS TO BE RESOLVED. DID YOU HEAR THE WORDS OF THE RED-STAR ALIEN LEADER?
(Blue Alien Co-horts shout thunderously): YES
(Contd) RATHER THAN WORK IN CONSONANCE WITH THEIR DESTRUCTIVE NEGATIVE ENERGY, WE'LL WORK OUT OUR PEACE SONG TO BRING ABOUT THE RESULT OF NEUTRALITY.
AS THE RED-STAR ALIENS BEGIN THEIR ATTACK, THEN OUR PEACE SONG WILL BE SANG…
WE'LL BEGIN AT THE COUNT OF THREE….
ONE…TWO…THREE…GO!
(The Weapons of Destruction are launched en masse towards the direction of the Blue Alien Beings. The Parallel Earth peoples are on the run as mysterious flames of fire is razing down building structures, taking out other material valuables, consuming various edibles and destroying lives. However, the Weapons of Destruction fired against the Blue Aliens are deflected by the PEACE SONG)
Blue aliens SING (As lead by their leader)
PEACE TO OUR WORLD
OUR VIBRATIONS' CHORD
THAT'S OUR LIFEWIRE'S CORD
THOUGH WE ARE FACED WITH THIS ODD
OUR VIBRATIONS OUT-WEIGHS THE GRAVITY OF THEIR WORDS
OUR COLLECTIVE ENERGIES SUPERCEED THE WEAPONS OF DESTRUCTIONS IN ALL WORDS
OUR CONSCIOUS SHALL DEFEAT THEIR WEAPON GOD
PEACE TO OUR WORLD
(The song is repeated severally)
(Suddenly, the Red-Star Alien Leader sees that the Weapons of Destruction fired at the Blue Alien beings are taking U-turns, destroying each of his subordinates— from an innumerable company of Red-star Alien beings to just the leader alive. He is left with no choice than to throw in the towel as he takes his face to the earth)
Red-Star Alien Leader
(Shameful)
Please, take me with you.
I'm nothing without my men!
Our agenda has been thwarted
I regretted ever being with such negative vibrations!
Blue Alien Leader
(Surrounded by his intact innumerable company of co-horts)
Well, the deed has been done!
We've won and that's it
We'll repair what has been damaged through our pace-aided technologies
We will make a pact with the surviving parallel earth's peoples and compensate them
We're going to make our co-existence, from this day onwards, peaceful
Are we all clear about this?
(The Blue Alien Co-horts) YES
(Contd) We'll teach the Red-Star Alien Being what it means to lead a peaceable life
Take him out of sight!
The Red-Star Alien leader finds himself taken away from the ground by the Blue alien Co-horts as the Blue Alien Leader joins them. They amazingly descend from the Sky of Invisibility to eyes of all surviving peoples.
LATER…
All peoples of the Parallel Earth were all compensated; lives were restored, favorable laws, principles, rules and guidelines were enacted and all promises made by The Blue Alien Leader were materialized
The Red-Star Leader is under watch by the entire New Security Force: A merger of selected earth's peoples and some stark security-conscious Blue alien beings.
THE END…