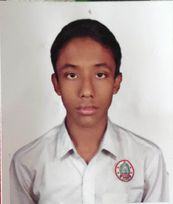 In a Day of Winter

Winter is a season of cold and mist
This time dew shines on the leaves
It shows a lot of beauty of nature
In a day of winter,
I was walking on the street, I saw
The trees were dry
The leaves left the trees, I think
The leaves did not want live with the trees
The sun rays hide back of the dew
It wants to reach on the earth, I think
If I could be the sun rays!
I would come on the earth
To make happy the trees
To remove the dew and mist and make clear the sky. 


Don Bormon is a student of grade 8 in Harimohan Government High School, Chapainawabganj, Bangladesh.