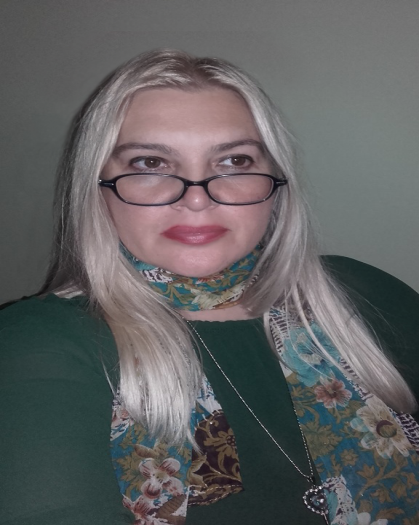 GIFT FROM GOD

 

Love is a gift from God

thank Maya by writing about Me.

You have no love for God, but call upon it, imagine that it is there, and pray for the Divine Vision.

That sublime love is hidden in holy books and in people whose mouths kiss the word of God and do not deviate from the path of devotion. Don't trust Maya men when you read love poems,

that's not love, that's lust.

Yesterday someone wrote about the only love,

 today you are the only love

tomorrow some other woman will be the only love.

It is a lie hidden in beautiful words.

Don't believe Maya's illusion

Don't look for love where it doesn't exist.

Pray to Maya with all your heart for protection.

Call Me.

I am Your gift, reveal me and

 keep me secret.

 

I FEEL YOU

 

Every raindrop is your inhale

and exhale

in the heavenly symphony

I listen to the beat of your heart.

Through the touch of the rain I feel you.

 

 

Maja Milojković was born in 1975 in Zaječar, Serbia.

She is a person to whom from an early age, Leonardo da Vinci's statement, "Painting is poetry that can be seen, and poetry is painting that can be heard," is circulating through the blood.

That's why she started to use feathers and a brush and began to reveal the world and herself to them.

As a poet, she is represented in numerous domestic and foreign literary newspapers, anthologies, and electronic media, and some of her poems can be found on YouTube.

Many of her poems have been translated into English, Hungarian, Bengali, and Bulgarian due to the need of foreign readers.

She is the recipient of many international awards.

"Trees of Desire" is her second collection of poems in preparation, which is preceded by the book of poems "Moon Circle."

She is a member of the International Society of Writers and Artists "Mountain Views" in Montenegro, and she is also a member of the Poetry club "Area Felix" in Serbia.