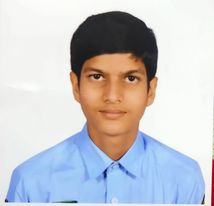 Beauty of Village

Oh, the beauty of a village fair,

With green fields and fresh clean air,

The chirping of birds, and buzzing of bees,

The rustling of leaves and swaying trees.

The smiles of children, playing in the sun,

The sound of a stream, and the river that runs,

The fragrance of flowers, blooming in May,

The simple life and joys that stay.


Wazed Abdullah is a student of grade 8 in Harimohan Government High School, Chapainawabganj, Bangladesh.