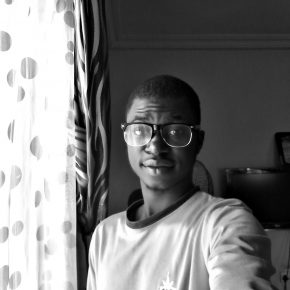 Man with Life
Helter Skelter
Morning man's labour
Skirts and trousers on the street
Walking, running and talking
Yearning for their daily home festival.
Helter Skelter
Morning man's mathematics
Addition, multiplication and subtraction
Equal to
Living life must strive.
Helter Skelter
Morning man's petition
Hands and Beads hanging in air
Sacred books in man's front
Kneeling, Yapping and Begging
For rainfall to shower his dry land.
Helter Skelter
Afternoon and Night man's thought
Rhetorical Questions
And smooth riddles
Masking, Painting and clothing
Man with scary hues
"Who next will the world disown?"
©Yusuf BM
Author's Biography
  Yusuf BM is a Nigerian teen author and a photographer. He's the author of Brittle Songs  (Book of Poetry), he writes short stories, poems, essays and literary reports. He is a member of the Hilltop Creative Art Foundation (HCAF).