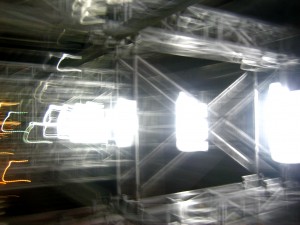 "You never really understand a person until you consider things from his point of view – until you climb into his skin and walk around in it."  (Atticus Finch, To Kill a Mockingbird, by Harper Lee)
Read and step into the heart and soul of those near and far away.
Author Ayokunle Adeleye (Ayk) offers several poetic and timely articles on the current economic and political state of Nigeria. As a resident of Nigeria, he offers a unique look into issues regarding power struggle, twisted politics, and the President's lack of compassion for the country's struggling people.
Nicole Arocho's piece, Te Pori, is an essay about her experiences studying abroad in Auckland, New Zealand. She particularly focuses on the hospitality of the locals and peacefulness of the land.
We are pleased to include the culturally rich and soulful artwork from Valerie Brown-Troutt.
Click here for Leena Prasad's monthly column: Whose Brain Is It? Presented within the flow of the lives of fictional characters, this is a monthly column with a journalist's perspective on brain research.
Be sure to check out the next installment of J'Rie Elliot's Lost Souls. The first part of the story was included in last month's issue.
Here are our featured book reviews this month:
Christopher Bernard also reviewed In the Land of Blood and Honey, a film from first-time director Angelina Jolie, and he was even luckier to catch an early performance (before the entire show sold out) of Mugwumpin's Future Motive Power at the Old Mint in San Francisco.
As always, thanks for reading!