Madam of My Heart by Gini Grossenbacher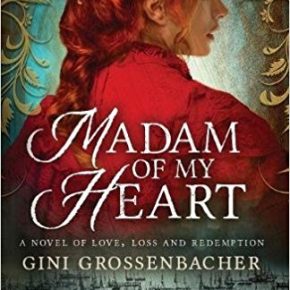 Madam of My Heart, by Gini Grossenbacher, is a historical romance based on true events. It is the story of Brianna Baird. A teen girl in the 1800's who lives with her pastor father, who has become a mean and abusive drunk, her mother who has become so beaten down through the years by her husband she can barely function and her older sister Annie, who tries to protect her curious younger sister from the wrath of their father.
Brianna becomes very curious and falls in love with a musician Spenser Brown. He leads her on and takes advantage of her. When she becomes pregnant he acts as though he does not know her. She also finds out he is married. Brianna's father beats her and kicks her out of the house for her sins. Brianna goes to New Orleans. She becomes a seamstress in a brothel and meets Edward Spina, a gambler. He falls in love with her from the moment he meets her. Madam of My Heart is the story of their love, a love that is so deep it reaches their heart and soul. It is also the story of their hardships and how they work together to pull through whatever life throws at them. This is the first book in what looks to be a really exciting series of two people whose love is so deep it will take you breath away. I absolutely loved it and look forward to reading the next one in the series.
Chrysalis and The Woven Flag by Margaret Goka
Chrysalis is a must have for the poetry lover. My favorites are Shelter, Evening Scene, Below Great Falls, Chrysalis, Hearts, Illuminated Leaf and Water. Although all of the poems are extremely good. I know poetry lovers will enjoy this book as much as I have.
The Woven Flag is a book of poetry and must have for the poetry lover. My personal favorites are The Children, This Evening, Ode to School, At Kay's, Words for Children, Riddles, Family Stones and Aunt Mary's Soiree. I highly recommend The Woven Flag. If you have never really been into poetry, I know you will like this book. It is a must have for the poetry lover. It would also make a great gift.
The Revelation Unlocked by Carolyn M. Prince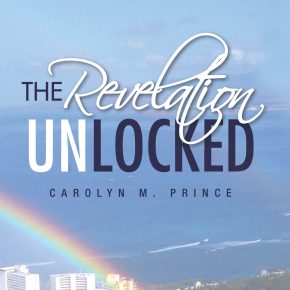 The Revelation Unlocked is an extremely interesting book on the book of Revelation in the Bible. This would be an excellent source of study alone or with a group of others. I like the way she cross references everything to show how other passages in other books of the Bible lead up to the message in Revelation. Ms. Prince explains what the symbolism means in Revelation with the cross referencing of other books and verses. She will give the Greek word and then the complex definition or definitions and how to tell which meaning it is. I have been interested in studying the book of Revelation for many years, but, have not really been satisfied with answers that I have been given until now. Thank you Ms. Prince for your very informative study of this very complex yet interesting book of the Bible.
Slicker McQuicker by Jennie Wren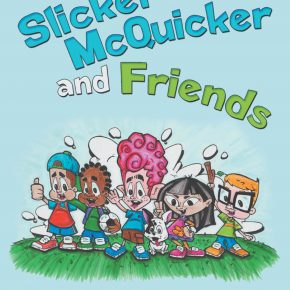 What a fun children's book! The illustrations are bright and delightful. The message in the two stories in the book is absolutely wonderful. Slicker McQuicker and Friends teaches children that it is okay to look different. It teaches children just because someone looks different it is not nice and can hurt other's feelings to make fun of them. I absolutely loved this book. It would be a great gift for your child or the child of someone you know. It would also make a great gift for a day care or elementary classroom.